What Does It Mean to Abide in Christ?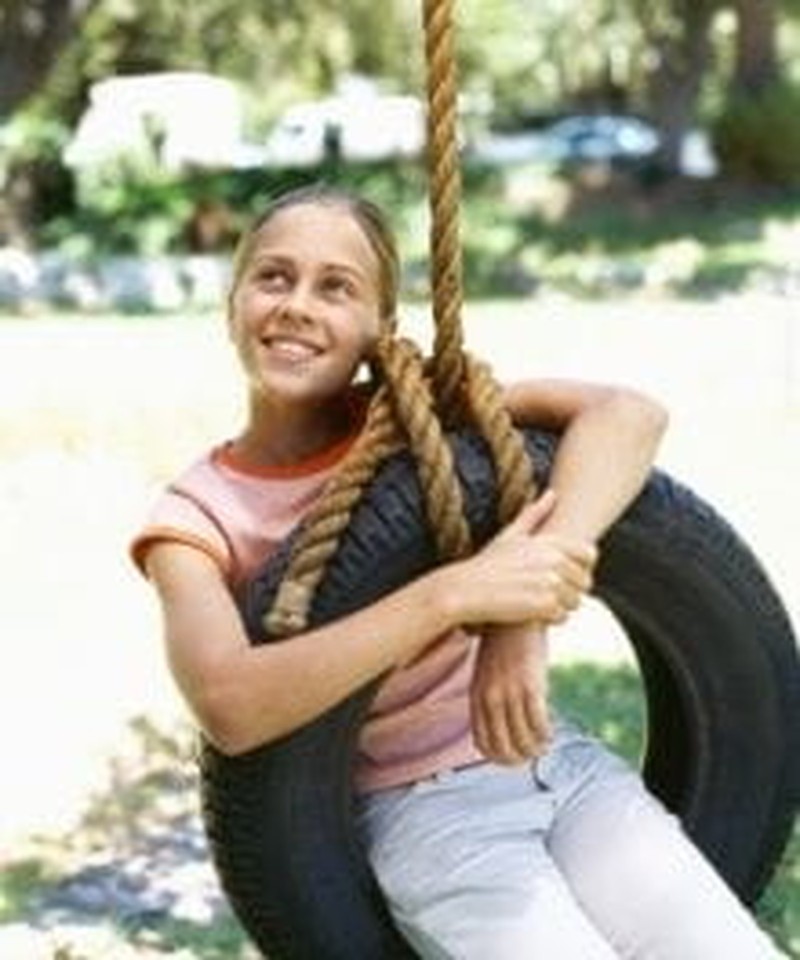 What Does It Mean to Abide in Christ?
"Abiding in Christ is not going outside when my mom tells me not to," says Alexandra, age 5.
Refusing to go outside of God's will has everything to do with abiding in Christ. "Abiding means you need to stay with God and listen to him," says Fayette, 8. "He wants us to stay with him and learn more about him. He loves us all and wants all the people to stick to him."
Yes, God wants us to be sticky. Just as a vine receives its life from the branch, so Christians are to receive their life from God. Just listen to Peyton, 7: "You can't have grapes without a grapevine. You can't have apples without an apple tree. You can't have life without God."
"Remain" is another way to translate the word "abide." The disciples remained with Jesus for three years during his ministry. After Jesus was crucified, Jerusalem's leaders arrested apostles Peter and John for preaching that God had raised Jesus from the dead. When the leaders examined Peter and John and saw their boldness, "they realized they had been with Jesus" (Acts 4:13).
This kind of holy boldness isn't reserved only for apostles. The same account notes that Peter was filled with the Holy Spirit. After Jesus returned to heaven as the God/Man in a resurrection body, he sent the Holy Spirit to indwell or abide in his people.
Heaven's invasion to reclaim the Earth began with one man being filled with the Holy Spirit from birth and abiding in his father's will. The name Immanuel, which we sometimes hear Jesus called at Christmas, means "God with us." In his first advent, Jesus was with us in space and time. But now, Jesus lives in all who believe in him as their savior.
"To abide in Christ means to try to do what God wants you to do," says Chelsea, 8. "If you try to do what the devil wants, you would be abiding in the devil."
If God is not the captain of your ship, who do you think is? Jesus came to set us free from the delusions of grandeur that characterize living a self-centered life by the spirit of this world.
They say Las Vegas is an inch deep and a mile wide. It's all lights and glitter. Abiding in the spirit of this world will leave you thirsty and restless.
Jesus promised that he would never leave anyone who has received his gift of eternal life (John 10:28). In light of such faithfulness on God's part, John wrote: "We love him because he first loved us" (1 John 4:19).
Think about this: God wants us to fix our hearts and minds on him and live our lives rooted in him, drawing our life from him. The first psalm says the person who meditates on God's Word day and night will be "like a tree planted by the rivers of water, that brings forth its fruit in its season, whose leaf also shall not wither; and whatever he does shall prosper" (Psalms 1:3).
Memorize this truth: "If you abide in me, and my words abide in you, you will ask what you desire, and it shall be done for you. By this my father is glorified, that you bear much fruit; so you will be my disciples" (John 15:7-8).
Ask this question: Is your life rooted in Christ or something else?
"'Abide' means to follow God's instructions, be nice and polite, and don't call anyone names," says Garrett, age 8.
Refraining from name-calling might also mean that your nose will continue to abide in its proper place.
"'Abide' means to rest in his home and to read the Bible. Whenever you abide in Christ, it means you have a bunch of peace," says Taylor, 10.
A bunch of peace is guaranteed for all abiding Christians. This doesn't translate into freedom from trouble. Jesus said his disciples would have tribulation in this world. Anyone can have peace when things are going well. The challenge lies in enjoying God's peace when your world is turned upside down.
"The Lord is always there to help you," says Haley, 10. "You are nothing without him. To abide in Christ means to lie in his hands, or rest in him."
Lying in Jesus' hands evokes a picture of the Good Shepherd carrying frightened sheep to safety in the midst of a storm. When spooked sheep hear the shepherd's voice or feel the touch of his staff or hands, they can rest.
Resting in Christ doesn't mean taking a snooze, however. Resting is the confidence of a hiker as he walks across a proven mountain footbridge suspended above a rushing river 1,000 feet below. Jesus is the bridge whom we trust not only for safe passage to heaven but also for transport over life's dangerous valleys such as depression, fear and worry.
"Abide means to believe in God and to obey what he thinks is good and right for you," says Dane, 9. "Then, you can do all things. If you don't abide, you can do almost nothing.
Have you ever been lost because the street name changed? Roads that end in darkness usually start with names that seem innocent and promising.
White Lie Lane can quickly change to Ruined Reputation Road. Some who have traveled down Shady Accounting Avenue have noticed the street sign now reads Corporate Scandal Street. The whole world has witnessed how Hate Way can turn into Suicide Bomber Boulevard.
Do you think a suicide bomber wakes up one day and suddenly has the urge to blow everyone to smithereens? He starts his dark journey by abiding in hate. If he stays there long enough, hate will consume him and lead to murder.
"To abide in Christ means to live in God," says Alexandra, 10. "When you abide in God, you don't just live in him: You obey him, praise him, love him with all your heart, soul and mind, and spread his word all around."
This sounds like Alexandra's version of the greatest commandment: "You shall love the Lord your God with all your heart, with all your soul, and with all your mind" (Matthew 22:37).
Life is beautiful, and the mind really is a wonderful thing when all mental and spiritual capacities are drawing life from God. When the light of God's love and grace floods your soul, the rays of God's peace transform everything in your life.
Think about this: It's a mistake to go about daily routines and activities as though Jesus lives only in heaven. Every Christian faces the daily challenge to live by a higher life, the life of Christ.
Memorize this truth: "I have been crucified with Christ; it is no longer I who live, but Christ lives in me" (Galatians 2:20).
Ask this question: Are you drawing upon Christ or your own resources?
Listen to a talking book, download the "Kids Color Me Bible" for free, watch Kid TV Interviews and the Mission Explorers Documentary at www.KidsTalkAboutGod.org. Bible quotations are from the New King James Version.
COPYRIGHT 2012 CAREY KINSOLVING
Publication date: March 22, 2013