4 Life-Giving Truths Your Children Need to Learn from You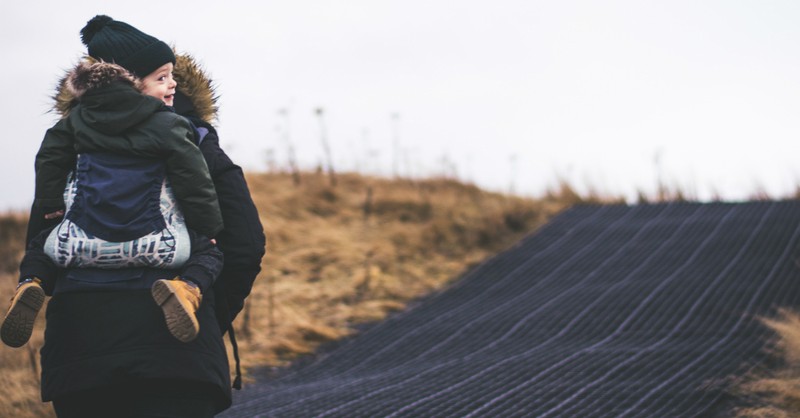 "You shall put these words of mine in your heart and soul, and you shall bind them as a sign on your hand, and fix them as an emblem on your forehead. Teach them to your children, talking about them when you are at home and when you are away, when you lie down and when you rise. Write them on the doorposts of your house and on your gates, so that your days and the days of your children may be multiplied in the land that the Lord swore to your ancestors to give them, as long as the heavens are above the earth." Deuteronomy 11:18-21.
So much of what we try to instill in our children is caught not taught. Scripture attests to a "whole life" practice of teaching our kids through words and actions.
For example, it doesn't take a child long to begin repeating our phrases, imitating our mannerisms, and even pretending to be us. They look to parents to teach and live truth.
Despite resistance at times, children need parents to provide a foundation from which they can form decisions. That process involves communicating truths which liberate in the long run despite the short-term discomfort that may arise as they are implemented.
Here are four hard truths which are vital to instill in your children.
Jesus affirms what God has been emphasizing all along.
"'You shall love the Lord your God with all your heart, and with all your soul, and with all your mind.' This is the greatest and first commandment. And a second is like it: 'You shall love your neighbor as yourself.' On these two commandments hang all the law and the prophets." Matthew 22:37-40.
Throughout scripture, the ways God's people treat others characterizes whose they are. Our relationships to one another are sacred because we share formation by our Creator and together bear his image.
The human tendency, of course, is to lean toward gratifying self, but God speaks against it. Leviticus is full of commands that are geared toward looking out for the interest of others. The Israelites (and us) are told repeatedly not to take advantage of each other (Leviticus, 25:17), share our resources (Leviticus. 23:22), and show mercy (Micah 6:8).
It is not surprising that these scriptural mandates become woven into the words of Jesus and Paul.
That being said, learning to act out of a transformed nature does not come easily.
Teaching your child, who is in a constant state of learning who they are in relationship to others is challenging.
It begins young with experiencing the fulfillment found in sharing a toy or a snack. As they get older, involving them in opportunities to connect with others different from themselves teaches them that we have much to give each other.
In addition, sharing resources and time with others when it's not always convenient, nurtures them to bear God's likeness. "In everything do to others as you would have them do to you; for this is the law and the prophets." Matthew 7:12
2. We Live in a Fallen World
It doesn't take children long to realize we live in a broken place.
Sinful choices by others, our own sin, or simply recognizing that we live in a fallen world wake us up to the fact that life is not as we expect. Who hasn't heard a child exclaim, "That's not fair!"?
Rather than protecting them from experiencing this reality, we, as parents, have the opportunity to teach how to respond to this truth in a way that promotes hope in a God who redeems.
Sheryl Sandberg, Facebook COO, exhorted graduates at the 2016 UIC Berkley commencement ceremony to embrace hope in adversity. Sandberg had just experienced the sudden loss of her husband.
In sharing what she learned through that experience, Sandberg said, "The question is not if some of these things will happen to you. They will. Today I want to talk about what happens next. About the things you can do to overcome adversity, no matter what form it takes or when it hits you. … You will be defined not just by what you achieve, but by how you survive."
As children grow, their experiences with a fallen world become harder to reconcile with their belief in a loving God. However, conversations pointing to our ever-present sovereign, merciful, and forgiving God are essential.
Scripture attests to people whose lives did not go as expected. Job, the Israelites, Hannah, Hagar, and David remind us that God hears us and sees us in our pain and works toward restoration In addition, God comforts us.
"The Lord is near to the brokenhearted, and saves the crushed in spirit." Psalm 34:18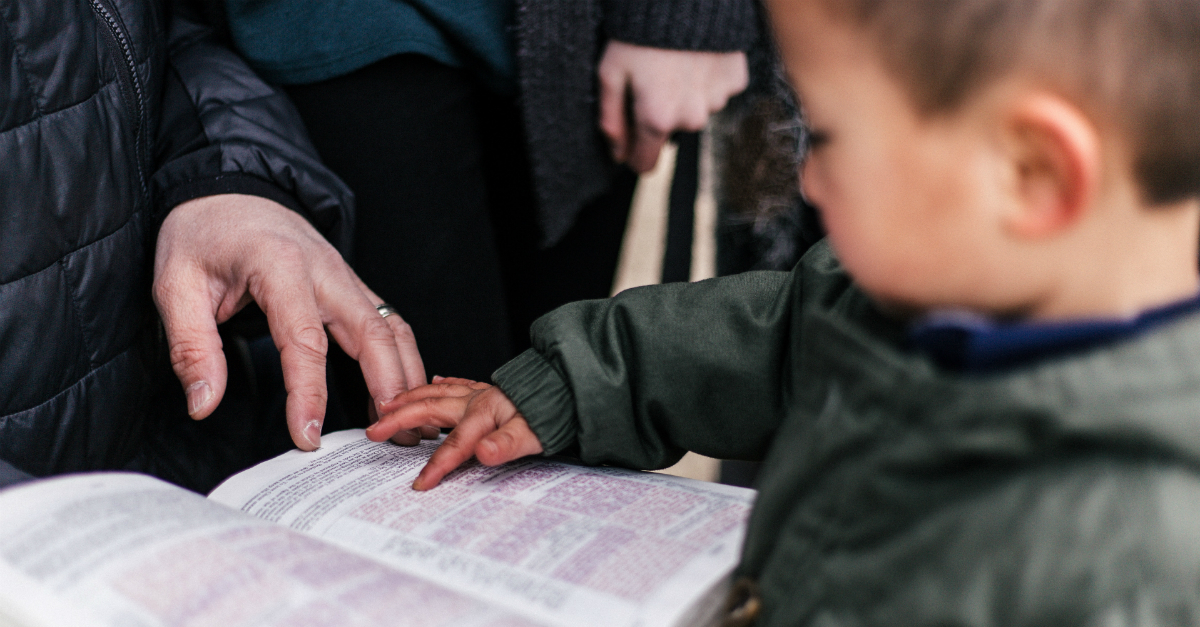 Photo Credit: ©Unsplash/Priscilla du Preez
3. Don't Give Up Doing Good
"So let us not grow weary in doing what is right, for we will reap at harvest time, if we do not give up."Galatians 6:9.
We live in a culture that depends on immediate gratification. Simply clicking a few buttons on a keypad can result in a conversation, a food order which will arrive shortly, or conjure up answers to a puzzling question.
Waiting for results can seem eternal these days.
Several years ago, my youngest son and his friend conveyed their disappointment in a school awards assembly. Many students had been recognized for participation in academics, sports, and certain extracurricular activities. My son and his friend did not receive one.
Both are smart, kind kids. But they did not fit the criteria for the awards. They understood that. However, a dissonance remained. "Why didn't the volunteers for Circle of Friends get any rewards?"
Circle of Friends is the name of the group in which they both participated. Its focus is on engaging students from the mainstream classrooms with students with special needs. The group offers a community in which all learn from each other. My son and his friend volunteered for it. My son's eyes lit up when he shared about his experiences.
But here's the rub. We don't "do good" for the recognition. We do it to radiate Jesus to the world.
Ann Voskamp writes, "Believe it: Every tremor of kindness might erupt in a miracle on the other side of the world."
4. Nothing Can Separate You from the Love of God
"For I am convinced that neither death, nor life, nor angels, nor rulers, nor things present, nor things to come, nor powers, nor height, nor depth, nor anything else in all creation, will be able to separate us from the love of God in Christ Jesus our Lord." Romans 8:38-39
It becomes easy to seek identity in things of this world. However, we will never feel true peace and fulfillment from pursuing "treasures of earth." When we find ourselves feeling lonely, discouraged, guilty, and ashamed, we need to remember that God never leaves us.
Sitting in those places leaves us vulnerable to4 lif believing Satan's whispers that God has abandoned us.
In addition, as we embrace the promise that nothing separates us, it should inform how we view each other.
Bryan Stevenson, an attorney, activist, author, and founder of the equal justice Initiative writes in his book Just Mercy "You are more than the worst thing you've done." We are all made in the image of God.
Sin may mar full reflection at times but it can never remove that reality. As witnessed in lives such as David, Abraham, and Sarah, God is in the business of making things new. That doesn't mean there are not earthly consequences if we make sinful choices, but his desire to know us and purpose us never ends.
One of the most powerful ways our children learn to embrace these truths is through our example.
Living in this place of in-between kingdoms reminds us that brokenness exists but Jesus is always at work redeeming our situations. "We know that all things work together for good for those who love God, who are called according to his purpose." (Romans 8:28).
When we encounter these hard truths ourselves, our children are watching how we embrace our faith in the midst of our circumstances. Authentically demonstrating how to bare pain before God while clinging to scriptural foundations gives our children a hands-on lesson on how faith intersects life.
---
Stephanie is an ordained pastor, speaker, writer and mental health advocate. She writes about sensing the voice of God and encountering the Holy Spirit in the midst of our everyday routines. Often, the theme of mental illness finds itself woven into some of her posts. Stephanie lives in the suburbs of Chicago with her husband and three young adult children. A few of her favorite things include iced coffee, reading, and wandering around beachtowns.
Photo Credit: ©Unsplash/Aswin