10 Things to Tell Your Child That You Wish Your Parent Told You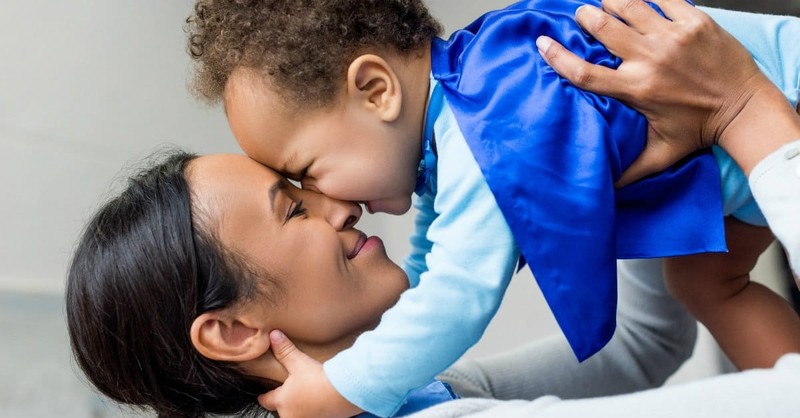 Some of us grow up with nurturing parents. Some of us do not. But regardless, God can show us how to parent so that we will raise children who grow up to love the Lord and want to walk with him.
So regardless of your upbringing, here are 10 things to tell your child that you wish your parent told you.
Father, I pray for anyone who reads this article. If they are a parent, I pray you give them wisdom and show them how to love like you love us. If they are a child who did not hear the words they wanted to hear, I pray that you heal those wounded places. Thank you for loving us as much as you love us. I pray this in your Son's most precious name. Amen.
Photo courtesy: ©Thinkstock/LightFieldStudios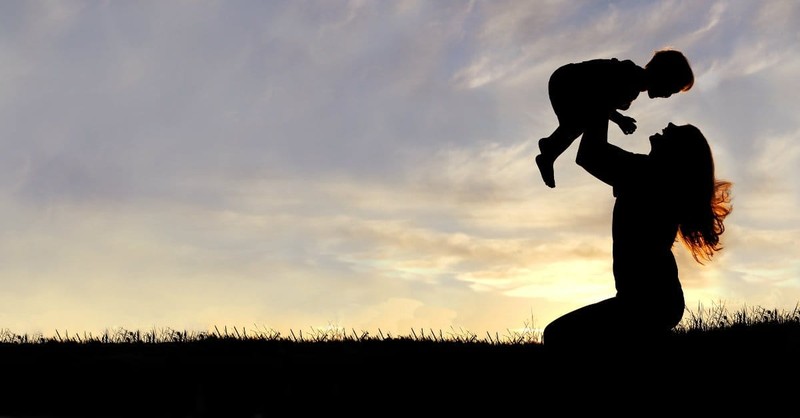 1. You are special to me.
We live in a world that is demanding. A world that expects people to measure up, to be perfect. And yet, all of us long to be accepted, to finally belong. I was no exception. When I became a parent, I learned that children really are special to God. Read Psalm 127:3. He calls them gifts.
Children need to know they are valued, just as they are. At a young age, I realized my parents weren't perfect, yet, I wanted to know that they were glad they had me. When I got married, all I could think about was becoming a mom. It's all I ever wanted. Having my children was one of my biggest joys. I let them know they were wanted. They also knew they were special. And then I got to pass it on my grandchild. One day, I asked Jude, "Do you know I love you?" And he replied, "How could I NOT know?" Yes, children need to know they are special.
Photo courtesy: ©Thinkstock/ChristinLola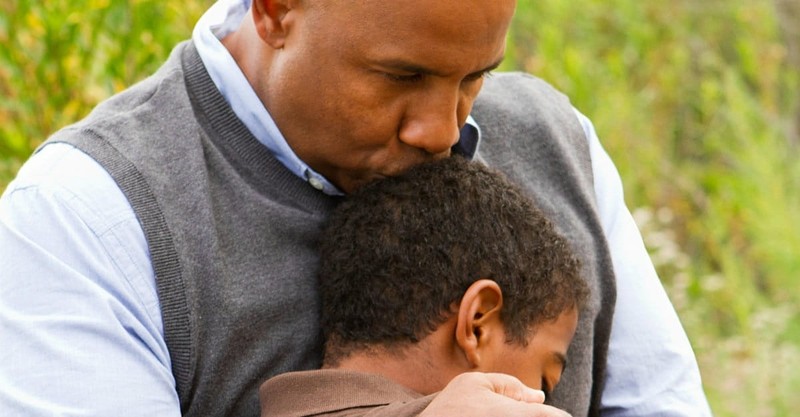 2. Things are going to be okay.
When things get difficult in a child's world, they need to know that it will eventually work out. They need to have the foundation of safety that comes with knowing God is sovereign; no matter what happens, God is not surprised by any of it.
God tells us that there will be trouble in this world. Read John 16:33. Knowing there will be hard times is helpful. We don't want our children to worry when things get difficult. We want them to know it is not out of the ordinary to have rough days. It's how our character is developed. But at the same time, they need to know that God is here to help us during those difficult times and the best way to teach our children that is to model it. Parents who trust God can show their children how it's done.
Photo courtesy: ©Thinkstock/digitalskillet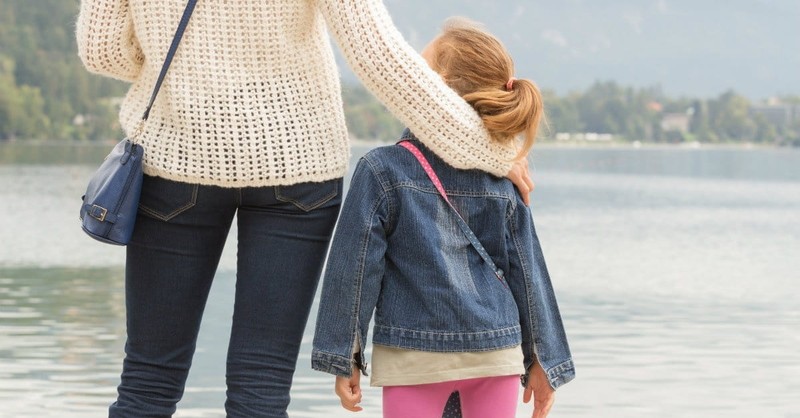 3. God will provide for us.
We used to put cardboard inside our shoes. It was a way to prolong their life, except when the cardboard slipped and then our socks would eventually get holes in them. I think I was more afraid of telling my parents that it happened again than I needed to be. I wish I would have known back then that one of God's names was Jehovah Jireh, which means the Lord will provide. I don't think children should worry about finances. They have enough to worry about just being children.
While I do remember singing songs about God loving the world like it says in John 3:16, I would have loved knowing that he also was the provider for the world... that he would provide for all our needs like it states in Philippians 4:19. Maybe I would have worried a little less and just been a kid.
Photo courtesy: ©Thinkstock/m-gucci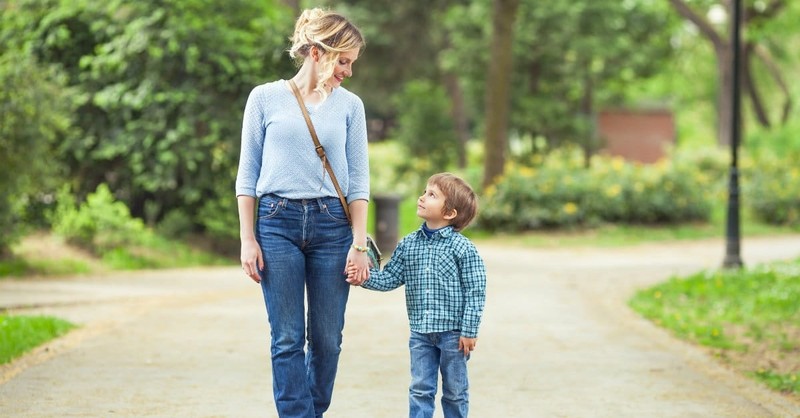 4. God cares about details.
I grew up thinking that the things that concerned me were trivial. One day I went out to the backyard to see my two friends, two large bunnies that I had. At least, I thought they were mine. When I couldn't find them I was heart broken. Instead of understanding, my father harshly said, "You probably left the gate open and they hopped away." As an adult I learned those rabbits were really two rabbits for a customer of my grandpa's grocery store. I was merely playing with them and feeding them until they would be handed over.
It would have been wonderful to have known that God cared about what I cared about as I mourned for my furry friends. Read 1 Peter 5:7. This verse tells us to cast all our cares on God and why we should do it. It's why I encouraged my grandson, Charlie, to pray when he lost his Lightning McQueen car, and why I knew God would let us find it. "God cares about what we care about," I told Charlie. And Charlie smiled big as I found his car after praying.
Photo courtesy: ©Thinkstock/bokan76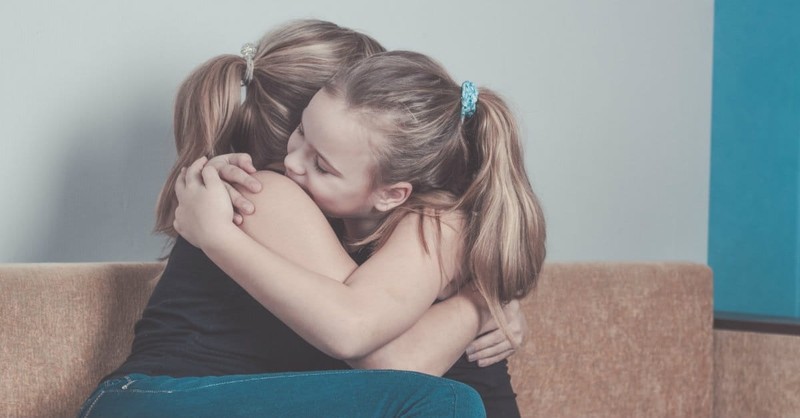 5. God cares when we're sad.
Sometimes as a child, I would cry when things didn't go right. I was forever being told that I was too sensitive. "Stop that crying," was a regular phrase they repeated. So I grew up almost wanting to apologize when I was sad. I thought it was better to pretend I was happy when inside I was hurting. When I read Psalm 34:18 as a young adult, I learned something very different. The verse doesn't say God doesn't like it when we are sad. Instead, it says God is close to those whose hearts are broken and that's about as sad as a person can be.
Learning this helped me to understand that God is a loving God, concerned about whether we're happy or sad. He's a God who won't step away when our hearts are breaking. This would have been helpful to know when I was growing up. And when we started going to funerals, it would have been good to know that God understood our tears. And maybe even that he saved them. Read Psalm 56:8. That is someone who really cares.
Photo courtesy: ©Thinkstock/ka2shka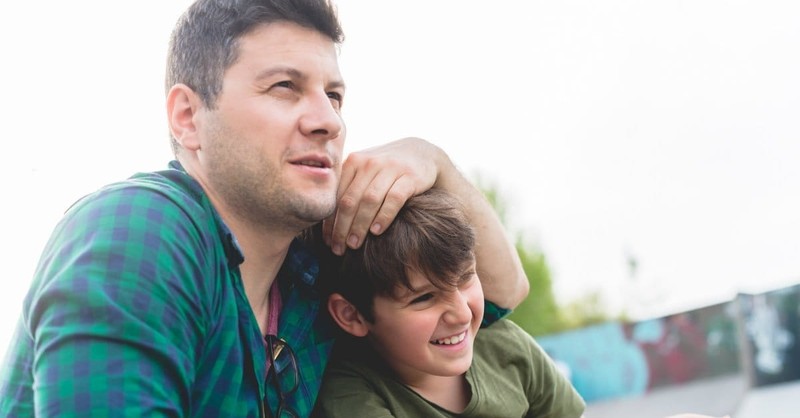 6. God wants us to obey our parents.
Not one time when I grew up did I hear that obeying my parents was God's idea. Read Ephesians 6:1. I grew up feeling like I had to obey my parents. The words I heard were, "Do it because I said so." If I didn't obey, I paid for it. I never knew that God set it up. And when I obeyed my parents, I was pleasing God.
I also didn't realize that disobeying my parents was displeasing to God. Sometimes I would obey outwardly, but inside I resented my parents. This was especially true if they would just yell and not explain things to us. But as a child, I never realized we were being abused. I just figured everyone was afraid of their dad, that everyone had to run when he got his belt. Maybe that's why it was hard at first to believe that God was loving and kind. I had not seen kindness with my dad at all.
Photo courtesy: ©Thinkstock/StockRocket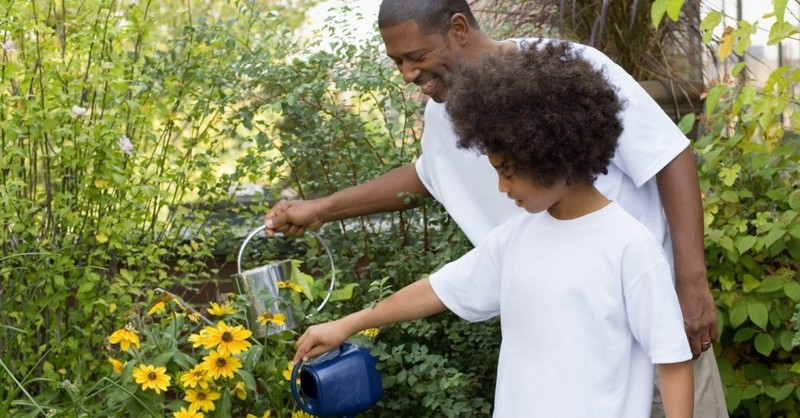 7. God created everything.
I think my parents missed a wonderful opportunity. They let others teach us truths about God. We were brought up to go to church. They did not go with us; they dropped us off until we were old enough to walk there. When I became a mom, I looked forward to explaining that everything that we see was created by God. Read Colossians 1:16.  Not only did God create everything we see, he created the things we cannot see… like the air we breathe.
Knowing God as creator is a wonderful thing. It helps us to respect everything we see. It also helps us to realize that even when people are different than we are, they are still important because God created them too. 
Photo courtesy: ©Thinkstock/Jupiterimages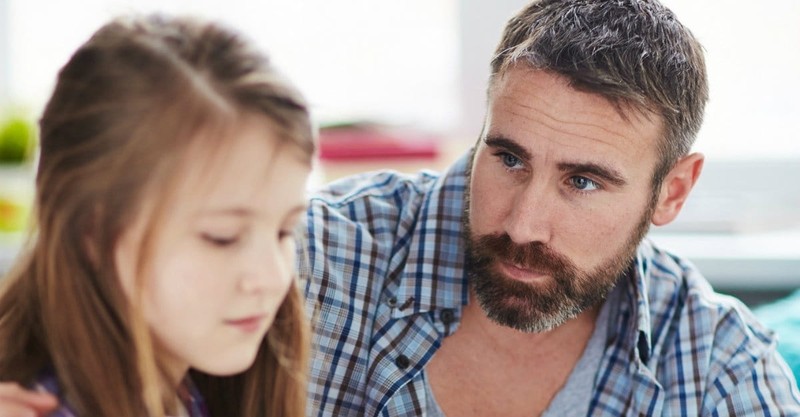 8. God will leave never leave you.
There were times in my life that I wished I had known God was always there. He would never leave us. Read Deuteronomy 31:6. I remember when I was a little girl and we heard that a school burned down and many of the students were hurt badly. I was very scared. But even then God was ever-present. 
If I had understood this, maybe I wouldn't have felt so alone when my mom died. It's important for children to know God's promises. And this is one of my favorite ones. For we can handle things much better if we know we don't have to handle them by ourselves. Sure, we used to sing the song, "He's Got the Whole World in His Hands" but we didn't understand it. Knowing what God said in the Bible would have helped so much more.
Photo courtesy: ©Thinkstock/shironosov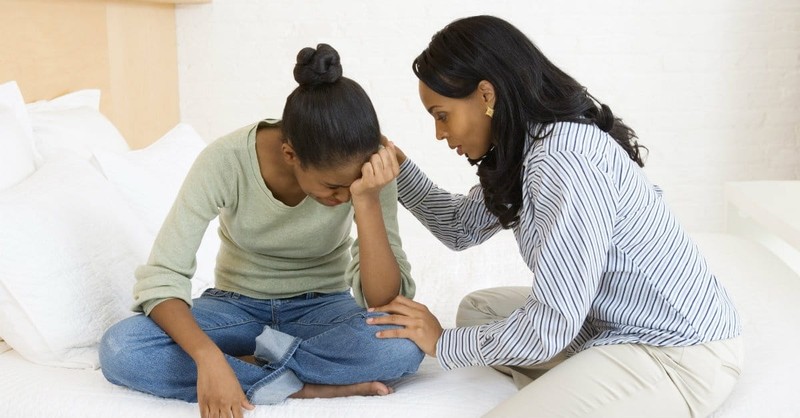 9. God forgave us.
I was brought up in a church that had a lot of dos and don'ts. We learned about the Ten Commandments and we learned that we were all sinners. But even though we heard that Jesus died on the cross for our sins, we didn't have that explained to us. I understood all of that later when I attended a Bible study in my 20s. Children need to know they are forgiven by what Jesus did on the cross. Read Romans 5:8. God loved us and forgave us when we were sinners.
Understanding that God forgave us when we were sinners is important because it helps us to forgive one another. For example, when we were children, my brother hung my talking doll out the second floor window and then let go of the rope. I didn't feel like forgiving Gus, but if I would have known that God forgave me, it might have helped. (I did end up forgiving him eventually.)
Photo courtesy: ©Thinkstock/Jupiterimages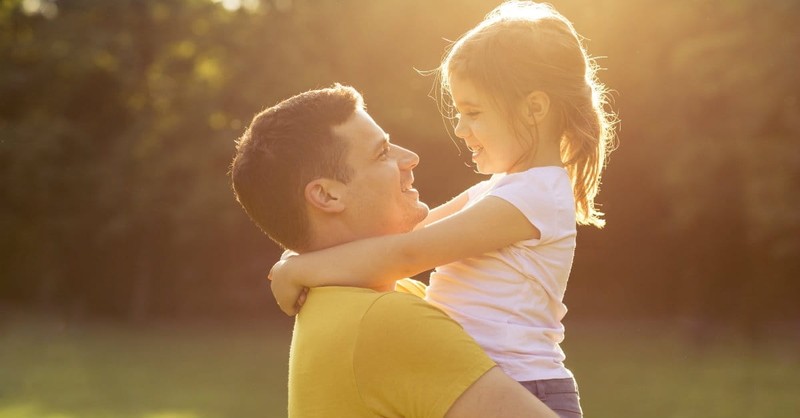 10. I love you.
Yes, there were many things that my parents didn't tell us, things we learned later on in life. But one thing I really wish they would have told me was that they loved me. It was hard not hearing these words but I came to understand that sometimes people have trouble saying them.
When I became a mother, saying, "I love you," was one of the most important things I wanted to tell my children. So I said it often, just like God tells us he loves us in the Bible. God loves us so much that he sent Jesus. Read John 3:16. No one has ever loved us as much as God because it tells us that in John 15:13. He created us, he forgave us, and he is coming back to get us so we can be in heaven with him. Yes, God truly loves us. And no matter how old we get, we can never hear that enough.
Anne Peterson is a poet, speaker and published author who is a regular contributor to Crosswalk. Anne has published 14 books including her memoir, Broken: A story of abuse, survival and hope. Anne believes life is hard. She writes words to make it softer. Connect with Anne on her Website, Facebook or see her articles on Medium. Sign up for her newsletter and receive her free Ebook: Helping Someone in Grief: 17 Things You Need to Know.
Photo courtesy: ©Thinkstock
---