Prayers for Expectant Parents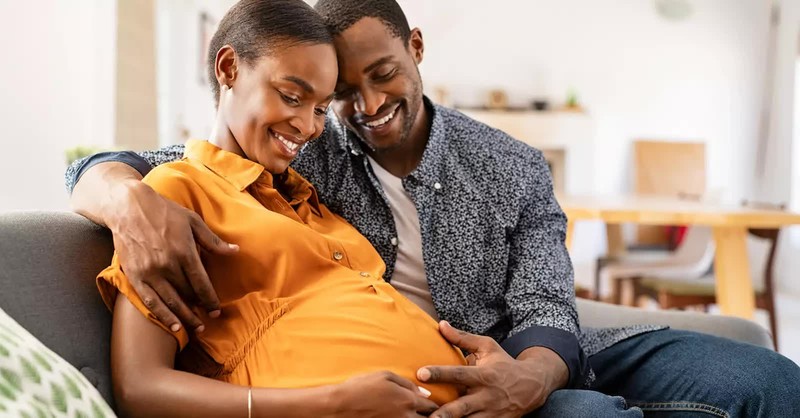 Yay! You are about to be parents. What an exciting time!
While you busily prepare the nursery and go over the baby checklist for the one-hundredth time, just remember as your mind may be flooded with questions and your heart wrestles with a mix of emotions, God's grace is sufficient. His mercies are new every day. He will meet you right in the midst of parenthood and carry you through. On the hard days, He calls you to find renewed strength and rest in Him. On the trying days, He offers you wisdom and comfort through His Word. And, He gives you little glimmers of hope found in those first smiles and steps as a way to steal your heart and keep you grounded.
As you venture into this new season of your life, here is a collection of sweet 1-minute prayers and Scriptures to lean on. You've got this because you are covered by a Father that has got you!
1 John 4:16 And so we know and rely on the love God has for us. God is love. Whoever lives in love lives in God, and God in them.
Lord,
We are so thankful that You give us such a beautiful example of love. We ask You to continue to be our guide and lead us as husband and wife. Please go before us as parents and tuck Your precious promises found throughout Your Word in our hearts. Help us lean on Your wisdom, leading us back to the roots You provided in our marriage. Help us be mindful that the love that grew this precious child came from our love for one another. Help our marriage grow stronger because of this family You are creating for us, and let us encourage one another on this new journey.
In Jesus' name.
Amen.
A Prayer for Healing and Recovery
Jeremiah 30:17 But I will restore you to health and heal your wounds,' declares the LORD
Faithful Father,
We pray for Your healing hands upon our new little family. We especially ask for rest, recovery, and mending for momma and baby. We pray for strength that can only come for You as we care for our little one and still care for our own bodies. We ask You to give us time for self-care without feeling guilty and that it renews our strength. We pray our hearts to be open to ways in which we can serve one another and step in and help when needed. Lord, help us remember we are in this together, and we both need time to adjust to this new role. Be with us as we take time to recover not just physically but also mentally and emotionally.
Amen.
A Prayer for the Sleepless Nights
Matthew 11:28 Come to me, all you who are weary and burdened, and I will give you rest.
Dear God,
We feel so abundantly blessed, but we are so tired. We come to You with weary bodies. While we navigate this new schedule, learn to juggle the endless demands, and try to prioritize rest, we realize we can't do this without Your help, God. Be near us as we yearn for physical rest and provide opportunities for us to do so. Help us arrange a schedule that will allow us to get the rest we need to function. Provide us with ways to prioritize that rest, even if it means seeking outside help from family or friends or to sleep while the baby is sleeping. Show us how we can lean in on You during these exhausting days.
We ask these things in Your Holy name.
Amen.
A Prayer for When You Don't Feel Good Enough
2 Corinthians 3:5 Not that we are competent in ourselves to claim anything for ourselves, but our competence comes from God.
Precious Jesus,
We thank You for the gift of our precious child. We ask that Your wisdom flood our hearts as we seek Truth in raising our child. Oh God, please give us peace of mind when we don't feel we measure up to the pressures surrounding us. The outside world is loud, with demands, methods, and specific ways to parent. It can often be confusing, leading us to question our abilities, compare ourselves to others or feel like we are failing. When our minds venture down that path, please wrap us in Your love and lead us back to Your Word. We know You don't seek perfection, only obedience. So, Lord, we want to be obedient. Help us listen and obey only You!
Amen.
A Prayer for Peace
John 16:33 "I have told you these things, so that in me you may have peace. In this world you will have trouble. But take heart! I have overcome the world."
Father,
We are so thankful for Your faithfulness to us and promise to be with us during troublesome times. We know You have a plan and purpose for our lives and for our child's life. Help us remember that when this world seems scary and we are unsure how to navigate these times. When we are unsure of choices to make regarding our work schedule or unexpected emergencies, please offer us peace and give us wisdom. It can be easy to get lost in our worries, fears, and concerns that we lose sight that You are still in control. Lord, give us peace when it seems as if the world is crashing in and we get swallowed up in the waves of this life.
We ask these things in Your precious name.
Amen.
A Pray for Community
Proverbs 27:17 As iron sharpens iron, so one person sharpens another.
Gracious God,
We are so thankful that You made us for fellowship. We ask that You bring forth friends with whom we can connect and grow on this journey. We know we will need mentors who can offer us their wise words of wisdom while guiding us as new parents. So, we ask that You bring forth mentor couples in Your timing. We also would like to thank and praise You for the people You have brought into our lives. Please bless those relationships and help us see where we can serve and love others as well. We also long to find a place of worship that will meet the needs of our growing family. We ask that You guide our hearts to the right place to find connection, community, and fellowship.
It's in Jesus' name we pray these things.
Amen.
A Prayer for the Unexpected Challenges
Psalm 46:1 God is our refuge and strength, an ever-present help in trouble.
Precious Lord,
As we have planned and prepared for this precious time, we ask that You help us relinquish control and rely on You, God. We yearn to live boldly for you, Lord. We want to serve You and teach our children to serve You. Please help us follow Your ways by standing firm in our faith. We know there will be challenges and tough times, so we invite You into those times and ask that You see us through. You are a good Father, and we are so thankful that You are always with us, leading the way.
Amen.
May these Scriptures and prayers bring you comfort as you start this new journey. Remember that God has a purpose for your family. You are warriors raising arrows now (Psalm 127:4). Prepping them for a world that is falling further away from Truth. We need to build a sturdy foundation for them and pray that they will go off into this world ready to conquer it. While you lead your precious little one to reflect the image of Christ, remember that God is also leading you. You will fail and mess up, and so will your children, but grace comes with that. Those difficult times give us opportunities to help our children (and us) draw closer to Him. There may be times you lose your way, and that's okay, we all have those moments as parents, but thankfully we have a place to turn back to and seek refuge. (Psalm 46:1)
My prayer for you is that you remember who you are in Christ. That you find a community to grow with and hold you accountable and that you seek true rest in our mighty Savor. Being a parent isn't for the faint of heart; it takes "heart" work, but the reward is sweet and full of more blessings than you could ever imagine.
Welcome to parenthood!
Photo credit: ©GettyImages/Ridofranz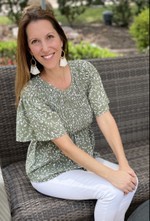 Alicia Searl is a devotional author, blogger, and speaker that is passionate about pouring out her heart and pointing ladies of all ages back to Jesus. She has an education background and master's in literacy. Her favorite people call her Mom, which is why much of her time is spent cheering them on at a softball game or dance class. She is married to her heartthrob (a tall, spiky-haired blond) who can whip up a mean latte. She sips that goodness while writing her heart on a page while her puppy licks her feet. Visit her website at aliciasearl.com and connect with her on Instagram and Facebook.