Perfect Peace for Imperfect Parents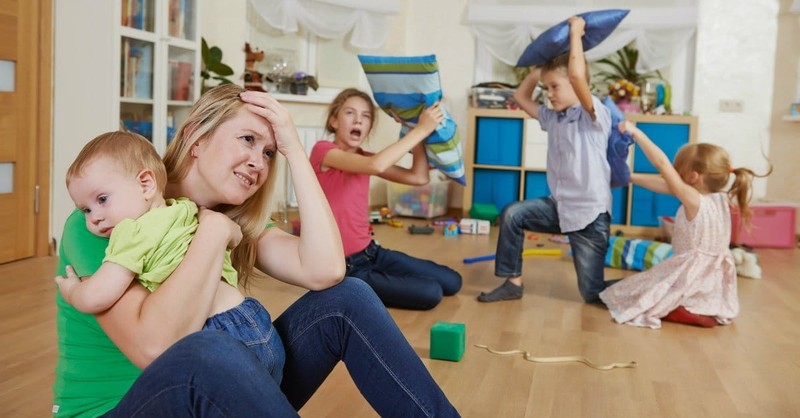 Climbing 'Parent Mountain' takes faith. Soon after our newborn babies gaze back at us with the fresh hope of new life, the inventible responsibility crashes into our reality. God knows we feel insufficiently equipped. He created us to rely on Him. The falling feeling of not being able to sink our foot securely into the next step signals us to reach for His hand. 
The overwhelming juggle of our own personal growth alongside that of our kin lends our advice to be as imperfect as we are! Where is the peace in that? In Him. To maintain a perfect peace through imperfect lives and rapidly crumbling world, we must place our trust in God's wisdom. Peace is found in submission to His unchanging authority over our lives. He has gone before us and remains with us. 
1. A Clean Slate 
The first pathway to peace in parenting is prayer. There's no way to shortcut around prayer if peace is what we seek. Jesus set the tone in Mark 1:35 by praying first thing in the morning. Getting up early and portioning off that time is a challenge and a sacrifice, but God honors every bit of time we set aside for Him. 
Why not pray while we're brushing our teeth, or making our coffee? Can we roll over after we hit the snooze button and pray God's blessing over the day? It's not as hard as we make it out to be. How many of us awake to our smartphones, and find ourselves scrolling mindlessly after we snooze our alarms? When we redirect our roaming thoughts to Him, Peace ushers in. 
2. Word … to Our Hearts. 
Spiritual motivation and encouragement is the corner-post of peace. Reading God's Word recalibrates our hearts. Simple Scriptural reminders are powerful weapons in the daily warfare of parent-life. Stick them on coffee beans, mirrors, and device wallpapers. 
There are many short devotional plans that take 5 minutes, and free apps to put on our smartphones. Find a plan. When we make an effort, our kids often follow suit. Help them out by starting a routine to read a short children's devo before bedtime. Authors have written them for all age ranges, and often the lesson of the day will resonate with our hearts as well. 
3. Forgive about it. 
Forgiveness is an extremely important part of parenting. When our children see us forgive, and experience our forgiveness, they learn first hand what it means to follow Jesus. In a society where excuses and argumentative agendas reign, forgiveness grows a peaceful environment in a hostile world. 
Apologizing to our kids when we've overreacted shows them that we are under no illusion that we … or they …have to be or can ever expect to be perfect. We forgive because He did, and our kids have to learn how to run to the only One who can put their hearts at peace. Psalm 73:26 says, "My health may fail, and my spirit may grow weak, but God remains the strength of my heart; he is mine forever." Perfect peace draws from His strength. 
Father, 
Praise You for the opportunity to be parents, whether we are prepared in advance for it or not. No matter how hard our journey has become or will get, help us to praise You always for the attributes in us that will become better through the hard road of raising kids. We know that You intentionally place us as parents to our children, and choose to draw confidence in Your omnipotent hand on our lives. We trust that You've been where we are going, and pray that You stir us to lift every worry up to You. Help us to carve out time in the morning and throughout our days to seek Your peace, and feel Your flow. Bless our children to forgive our mistakes, as we let our own parents off the hook for their imperfections. May the joys linger and the grittiness be sanded down with time. 
In Jesus' Name, 
Amen. 
Photo credit: ©Thinkstock
Meg encourages others to seek Him first through her life as a stay-at-home mom, career as a freelance writer, teaching Emoti-moms Weekly Bible Study, and leading the kids worship teams at her local church. She resides in a small, Northern lake town with her husband of ten years, two daughters, and their Golden-doodle. Meg writes about everyday life within the love of Christ on her blog, http://sunnyand80.org.