7 Principles Your Gen Z Kids Need to Navigate Their Confusing World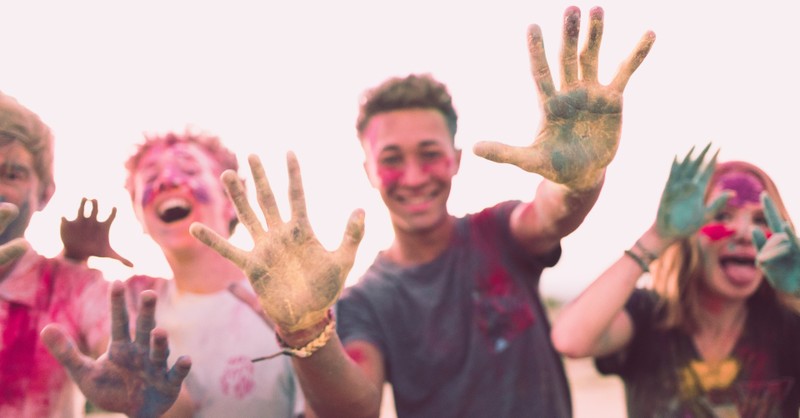 The world is aggressively looking to influence the younger generation and as parents, it is imperative that we prepare our children for the battles they will confront in life. It is a confusing time. Churches everywhere proclaim Christ yet teach unbiblical living; educational institutions tout progressive ideologies which result in generational decadence. God has designed an order to living biblically and that is what is best and sure. Here are some biblical principles that our generation Z child needs to be taught to confront the confusion of their time.
1. They Need to Understand How to Deal with Disappointment
Disappointment, when handled with care, will give them a profound change of heart, and may prompt a turning point.
During these moments, it is wise for them to guard their hearts against the bitter disappointment of grieving over whatever didn't turn out the way they wanted or expected. If your child plays sports, it is the field where handling disappointment is taught for sure. Since they won't always win a game, they'll need to swallow their pride and handle disappointments gallantly.
When disappointment hits, allow your child to grieve, to protect their heart, and to leave it all in His mighty hands.
Find comfort in Philippians 4:8: "Finally, brethren, whatsoever things are true, whatsoever things are honest, whatsoever things are just, whatsoever things are pure, whatsoever things are lovely, whatsoever things are of good report; if there be any virtue, and if there be any praise, think on these things. We think on things that are true, honest, on what is just, what is pure. We think on things that are of good report."
Moreover, this passage from Susannah Spurgeon's sweet words of praise to God in her book, A Carillon of Bells, may be worthy of attention:
"Nay, more than this, dear Lord, Thy power is so great that Thou dost sometimes trans form the very things that hurt and grieved me into means of grace and blessing to my heart and life. Disappointments in my work, obstacles to its performance, the estrangement of friends, conscious incompetence and weakness, and often an over powering sense of deepening responsibility,--these experiences are all like thorns and briers, which irritate and worry by their persistent and close contact ;--yet all these vanish when Thou, my gracious God, dost give the word, and I wonder as I find myself walking peacefully among the fir trees, where the pine needles lie thick upon the ground, spreading the softest of carpets under my tired feet ; and where the myrtle's snowy blossoms and glossy leaves promise perfume and sweetness even to those who bruise them.
"Thy ways, O Lord, are past finding out, but they are very gracious and tender ; and this turning of seeming evil into good, of making Thy children's trials grow into triumphs, and their pains into pleasures, is a wonderful proof both of Thy pity and Thy power."
2. They Need to Learn to Think for Themselves Rather Than Succumb to Groupthink and Echo-Chambers
The world today has opened the flood gates to all manner of thought, philosophy, and immorality. Social media makes it possible for us to pick sides on issues of the day.
Our children need careful guidance; otherwise, they will fall into the deceptions of the world.
While we teach them to love not the world, neither the things that are in the world (1 John 2:15-17), it is equally important to guide them to learn how to discern the spirits: "Beloved, believe not every spirit, but try the spirits whether they are of God: because many false prophets are gone out into the world. Hereby know ye the Spirit of God: Every spirit that confesseth that Jesus Christ is come in the flesh is of God: And every spirit that confesseth not that Jesus Christ is come in the flesh is not of God: and this is that spirit of antichrist, whereof ye have heard that it should come; and even now already is it in the world." (1 John 4:1-3).
Children who default to the Word of God and its teaching and direction will be readily equipped to test all that they hear in the status quo with discernment and wisdom.
3. They Need to Know They Cannot Be Protected from Every Hardship
The zeitgeist places so much emphasis on coddling feelings of inadequacy, insecurity, and victimization. In this life, our children will deal with adversity. The world will not always be kind and will not protect them from the wicked evils of oppression and inequality, of ridicule and humiliation, of scorn and scourging.
The only true refuge that is safe indeed is the one that the Lord provides. The Psalms note: "Thou [art] my hiding place and my shield: I hope in thy word," "God [is] our refuge and strength, a very present help in trouble," and "He shall cover thee with his feathers, and under his wings shalt thou trust: his truth [shall be thy] shield and buckler."
There is no mistaking the power of the Lord in a time of need. When our children are afflicted, their only safety is the Word of God.
4. They Need to Practice Patience in All Things
It is more rewarding to wait on the Lord's timing for our lives than to act impulsively, denying Him the opportunity to answer in His perfect will.
We can look at Sarah in the book of Genesis as an example of getting ahead of God. Her lack of patience was in fact an act of disbelief in what the Lord had promised. He gave Abraham His word about granted him a child, but Sarah, looking at her old age, laughing at the notion of motherhood at her stage in life, leaned on her own understanding and enacted a moral failure, which rippled into history as we know it today.
Waiting on God is not easy, but our children will benefit from doing so in all things. Instant gratification yields no eternal fruit.
For example, when our children come of age, they may notice some in their age group enter romantic, worldly relationships. The Bible in Psalms 37:7-9 says: "Rest in the LORD, and wait patiently for him: fret not thyself because of him who prospereth in his way, because of the man who bringeth wicked devices to pass."
Our children should not look longingly at what the wicked have, no matter how titillating it may be: wealth, health, physical prowess, beauty, popularity, influence, success. The choices made by those who do not wait on the Lord have serious repercussions.
As our children practice patience, they will find that waiting on the Lord for a spouse, a career, a lifelong friend, or any other blessing is the gold standard, far better than the world's cheap imitation of all these things.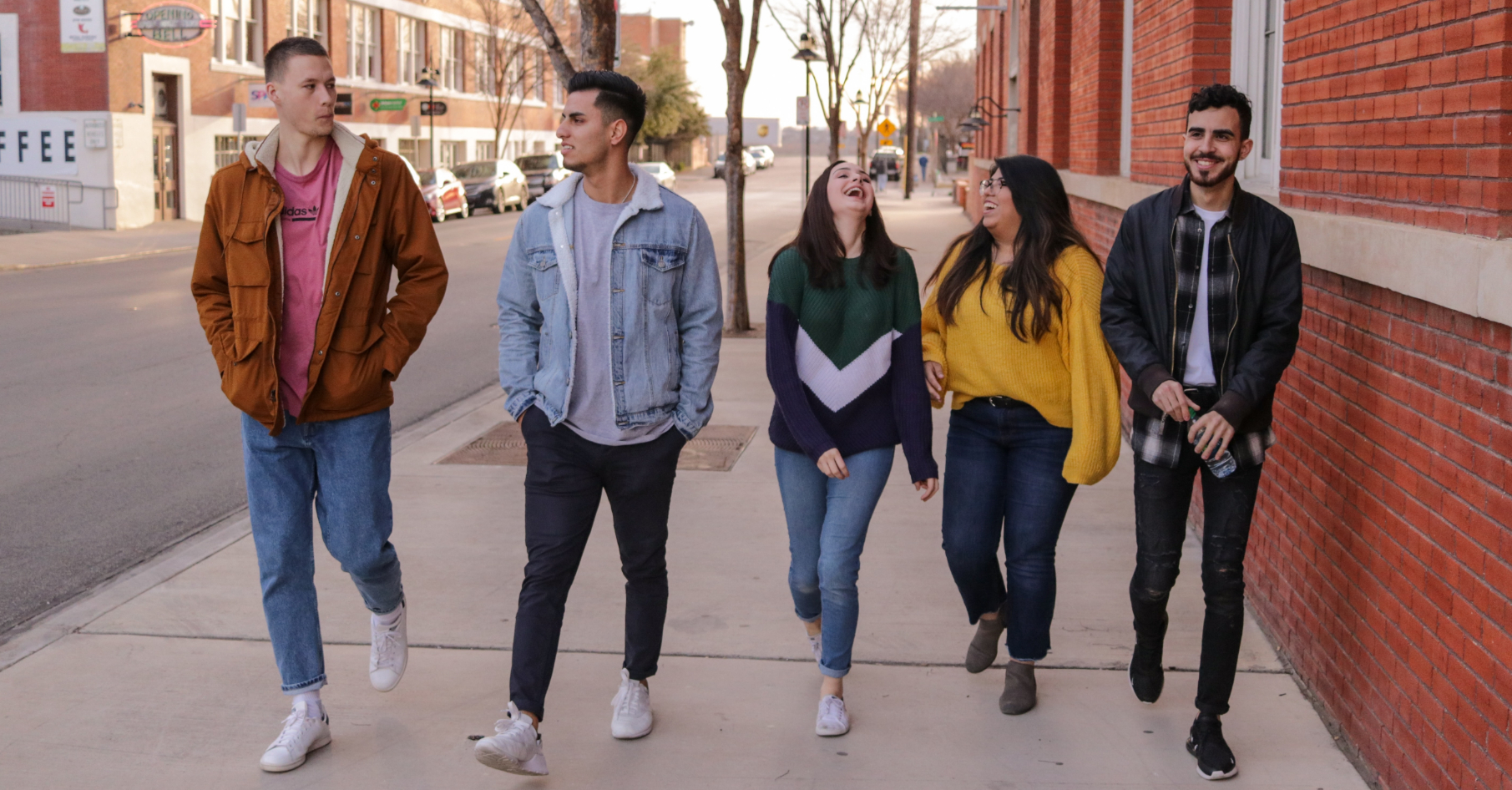 Photo Credit: ©Unsplash/Eliott Reyna
5. They Need to Recognize That Romantic Relationships Are for a Godly Purpose
When the Lord brought Eve to Adam, He declared her as His wife. He designed her for him, and the covenant of marriage was established. It is crucial that our children recognize what the purpose of marriage is, as defined in the Bible.
It isn't only about feelings, as the world proclaims. The sanctity of marriage and the marriage bed is under tremendous attack and is being counterfeited in liberal Christian circles which advocate co-habitation, thus condoning fornication.
The purity of marriage should never be overlooked or undermined in a culture that lives to reduce biblical living to ridicule and mockery. Living godly and holy is always right, even in the face of opposition. So when our children delay romantic relationships, that is a good thing.
Love should not be awakened before its time. It should be delivered on God's time and that is always punctual.
6. They Need to Practice a Strong Work Ethic
Too much is said negatively about the young generation: they are entitled, lazy, dim-witted, and on their way to nowhere. This stereotype certainly has its exceptions, but a strong work ethic needs to be instilled regardless.
The Bible says: "And whatsoever ye do, do it heartily, as to the Lord, and not unto men; Knowing that of the Lord ye shall receive the reward of the inheritance: for ye serve the Lord Christ" (Colossians 3:23-24). Everything we do ought to be done as if we are serving the Lord.
Our children should reflect this in the work they do at home, outside, or at school. A child who is dutiful and diligent about their business will always get noticed.
Are our children good students, do they work hard in their studies, without the pressure of our careful nudging? Do they fulfill their commitments at church, or bail out when the opportunity to ghost is available?
Do they keep others from completing their duties by distracting them and pulling them away from responsibility? Do they have a teachable spirit, or do they quit when the work is not pleasant? Do they persevere and endure the laborious and tedious time it takes to complete a job?
All these areas of responsibility are observable and when a child is trained and coached to excel in this area, they will never die of hunger. My mother used to say, "a man who knows how to work will never go hungry."
Proverbs 22:29 says: "Seest thou a man diligent in his business? he shall stand before kings; he shall not stand before mean men." Remember Joseph? Remember Jacob? Remember Noah? They all worked hard, and others knew it. They were reliable and dependable. It is always obvious to others who the hard workers are.
7. They Need to Nurture Communication across Generations
Technology, although helpful, isn't always the answer for social maturity.
Real life interaction with real people is best when practiced early. Social media connections come and go, they are fickle, temporary, and even artificial, superficial.
As we train our children to nurture relationships with the people in their lives, we need to remember this: a child who is not discipled by their parents will have their heart turned towards those whose company they keep, for better or worse.
Look what happened to Amnon, one of king David's sons: he was a companion of fools who got nowhere in life. Proverbs 13:20 says: "He that walketh with wise men shall be wise: but a companion of fools shall be destroyed."
How many times do I hear the myth that homeschoolers lack socialization because they are not in a classroom with their peers? Countless times and to be frank, it is a myth. But how many times do we hear that public-school children lack socialization because they are in a classroom with people the same age as them for hours in a day, for years in their life? It is hardly questioned, to be sure.
The concept of age-segregated subcultures is not helpful to a young person. It creates an environment that encourages youth to move away from family discipleship by turning the hearts of young people away from their parents and parents in turn have little to no involvement, an aloof approach to parenting, and are not convicted to disciple their children for God's kingdom.
When these young people enter the workforce, the microcosm of the classroom will no longer exist. The workforce is multi-generational and requires the skill of communication across all walks of life and is not exclusive to their subculture.
Our children, in due time, will soon experience standing alone for the Lord when they live by conviction. We hope they do, that they don't fall into complacency under the pressure of the world's standards. It isn't long until our Saviour returns to take His bride, so while we are here, we ought to live preparing our families to be unblemished by the stains of the world.
---
Erendira writes essays, fiction, poetry, and book reviews. She's homeschooled her children for seven years. She lives in California. You can find her freelancing here or blogging here.
Photo Credit: ©Unsplash/Patrick Buck
Erendira's work has been featured in various publications. She writes fiction, essays, poetry, and book reviews. She is co-founder and editor of Burning Bush Press. You can find her at erortega.com.