5 Reasons Comparing Your Kids Is Harmful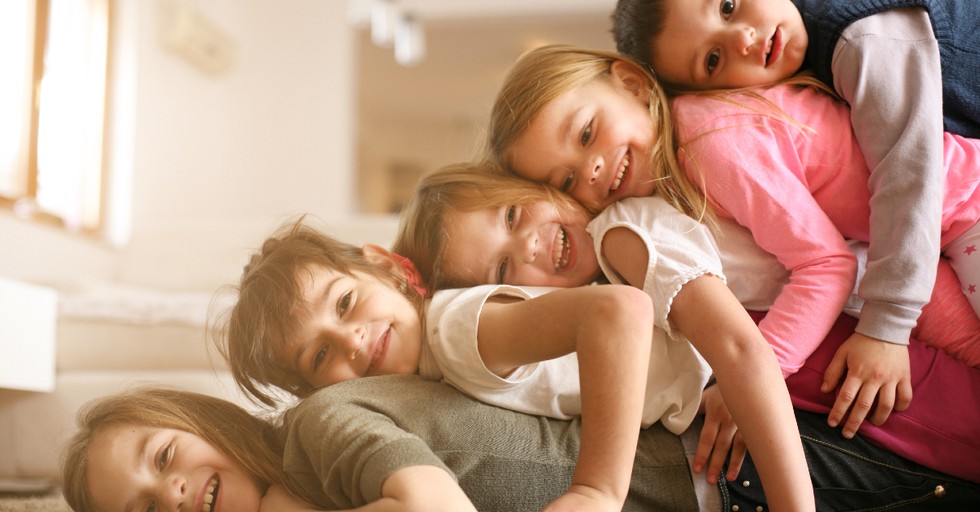 As kids, my brother and I were as opposite as could be.
Clever and introverted, he could craft a poem one moment and expertly repair an engine the next. He was loyal, fearless, and tenacious in his points of view. As his sister, I was instead the cautious people-pleaser who aimed for perfect grades and a busy social calendar.
I was content to spend hours at the piano or theater practice while he raced down the highway on his motorcycle. Our parents were challenged trying to understand their uniquely individual son and daughter.
The dynamic isn't so different in our house today. Our five kids run from shy to never-met-a-stranger, academic to artistic, and serious to silly. That one is guarded and private while this one wears her heart on her sleeve. One child's room looks like the aftermath of a tornado while the other would make Marie Kondo sing.
Each of our sons and daughters is one of a kind in their abilities, personalities, and dreams for the future.
As parents, we're tempted to compare our kids to one another. We've battled critical thoughts that say, Why won't you buckle down and study like your sister? I wish you would listen and cooperate like your brother. If you were as frugal as so-and-so, you'd have more money too.
Yet if we give in to those destructive comparisons, we'll do long-lasting damage to our children's hearts and minds. Here are 5 reasons why comparing your kids is harmful.
Photo Credit: ©GettyImages/Liderina