3 Reasons Disappointing Your Children Is Actually Good Parenting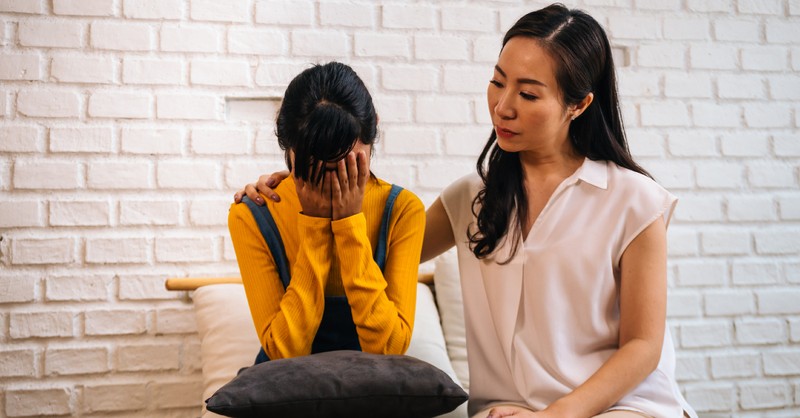 Prior to parenthood, I worked in a field wherein people-pleasing is a primary indicator of success. As a professional ballet dancer, a significant aspect of my vocation was satisfying the expectations of those around me.
When I did well, I earned the desired part in a production, enjoyed encouragement from the artistic staff, or soaked in the applause of an audience. Inversely, if I failed to meet another person's expectations, the results were unpleasant and often humiliating.
For me, the transition out of the performing arts and into parenthood introduced a jarring shift: For the first time, a part of my job description became the task of making decisions that frequently disappoint the people who I care about the most, and who rarely understand the reasoning behind my choice.
Whether it is trying to hold off a screaming baby until the next feeding, preventing a toddler from stepping over the edge of a steep staircase, or prying my four year old away from another episode of Sofia the First before her brain turns to mush, it feels like I disappoint people all day long.
On the other hand, sometimes I forget that the children are not in charge. So much of the day is spent responding to their prompts: giving a snack with the hanger emerges, running for bandaids when the knees are scraped, and sleepily stumbling into the bedroom when the nightmares wake them.
While these are all good and important aspects of caring for kids, if the basis of my daily choices as a parent become reactionary, it can form a slippery slope of always yielding to the squeakiest wheel. Depending on the day, the trajectory of my family's path will be derailed by my children's personal agendas, my own selfish motives, or even that dreaded "Pinterest-mom" to whom I always compare myself.
For those of us who tend toward the "yes man" personality, it's hard to shift from reactionary parenting to intentional parenting, but there are important reasons to do so for the sake of both of you and your kids' health and growth.
Trusting God with the Grey Areas
It's an easy decision to thwart your child's plans when they are doing something inherently dangerous. I don't think twice about stopping my toddler from running into the street or popping a choking hazard into her mouth.
However, when it comes to my kids' requests which aren't objectively bad, I frequently find myself feeling unsure of my decisions and suffering from needless guilt. Should I set aside my to-do list and play another round of Go Fish? Am I a bad parent if I say no to pulling out the sensory bin of rice because I've just swept the floor?
Where is the line between lazy parenting and accepting personal capacity? With children to care for, a home to manage, relationships to tend, personal limitations to honor other responsibilities to hang in the balance, we have to carefully discern the best use of the time and energy available to each of us. When it comes to those grey areas, we need truth from God's Word and wisdom from His Spirit to help guide our steps.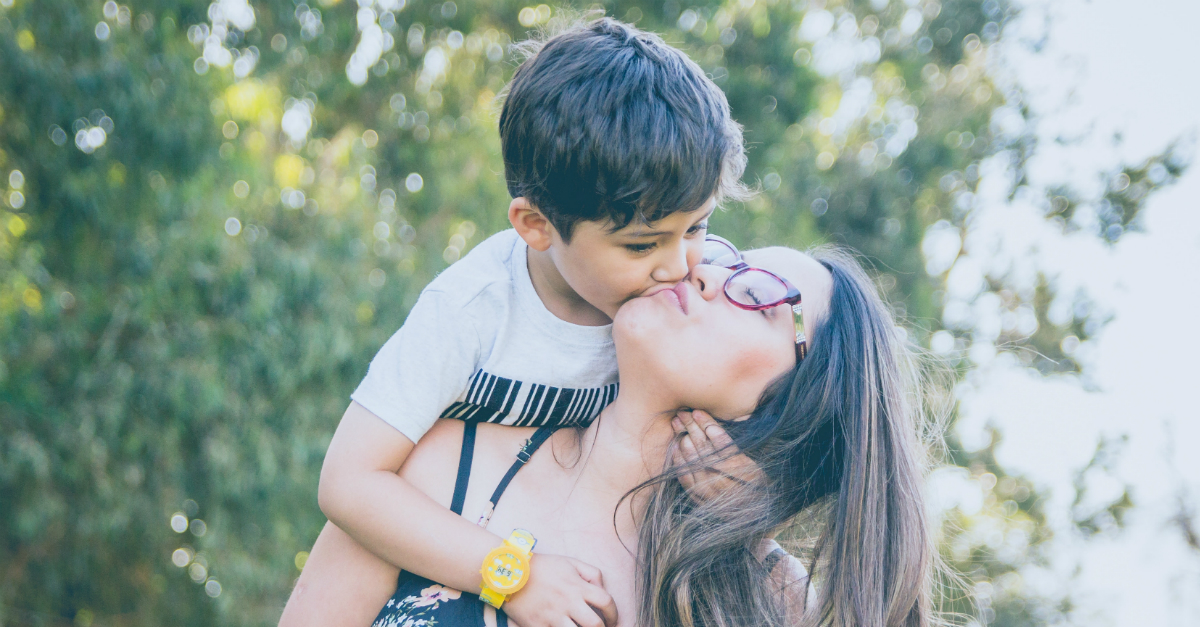 Photo Credit: ©Unsplash/Alvaro Reyes
1. Consider God's Approach
The best tool for understanding these challenges can be found in God's Word and its examples of His parenting approach toward us.
God cares about our wellbeing, so much that He sacrificed His own Son for the sake of securing it eternally. We may roll our eyes at the hundreds of requests that our children field to us each day, but He actually welcomes our relentless appeals.
We are always free to approach Him with our hearts' desires, and He loves to grant us those things that are good for us (see Matthew 7:11). However, our happiness is not God's number one priority for us, nor should it be. His desire for His creation is far greater than mere happiness.
I began to understand the richness and other-worldness of God's love several years ago when I had the privilege of journeying to Israel on a Biblical study tour. Most of our time on this trip involved 10-mile hikes in the blazing heat of dry and rocky terrain.
One day as we tramped through one of these hot and hilly deserts, we learned that this was exactly the type of topography where David shepherded his sheep and likely dreamed up the reflections of Psalm 23. I was shocked. I grew up with a picture in my mind of David lying in a grassy knoll near a bubbling brook, petting the head of a fluffy sheep with one hand and playing a harp with the other as he sang of God's faithfulness.
To the contrary, our leader explained that this seemingly barren desert that we were stumbling through was what shepherds in that region refer to as "green pastures." It completely changed the narrative for me of God as our shepherd: the sun beats down, and yet "I will fear no evil, for you are with me." (Psalm 23:4).
There are only a few measly-looking sprigs of grass along the way, and yet "I shall not want." (23:1) The paths are rocky, but "He will not let your foot slip." (Psalm 121:3) He does not promise us ease or pleasure, and yet He is a good and trustworthy shepherd who tenderly cares for His flock.
With that in mind, let's apply this principle to our own journey of parenthood.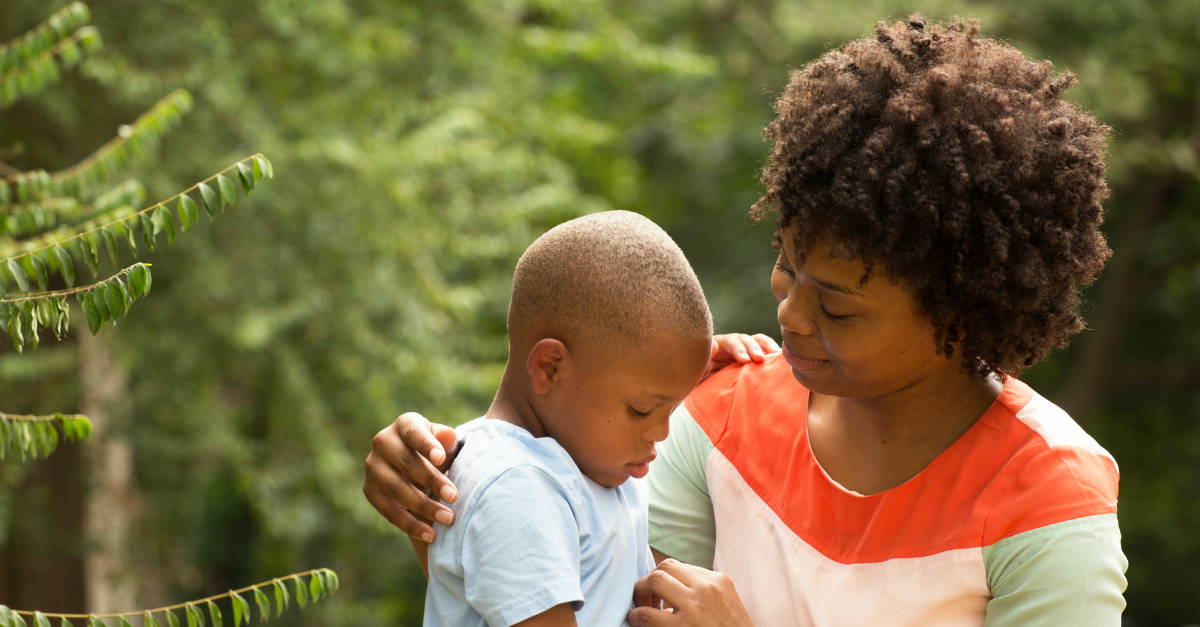 Photo Credit: ©GettyImages/digitalskillet
2. Say "No" with Confidence and Compassion
No one wants to be disappointing, especially to your own flesh and blood. However, I have gradually learned that, contrary to my previous vocation, failing to meet others' expectations is sometimes a vital part of successful parenting.
As today's culture trends away from Biblically-based morals, we as parents are inevitably going to face increasing opposition when it comes to parenting practices.
One example of this is the issue of technology: kids today are exponentially more vulnerable to exposure to pornography and other graphic material with easy access to the internet through smartphones, tablets, and streaming services.
With mature content becoming more and more commonplace, we certainly have our work cut out for us in the effort to appropriately preserve our kids' innocence.
While the hope is that we can walk alongside our children from a young age and help them to understand why we may have different restrictions on technology from their friends, ultimately we can't expect them to fully understand every rule that is set into place. We have to be willing to stand our ground for the sake of their own safety and wellbeing.
At the same time, this doesn't mean that we ought to belittle or shame our kids for feeling disappointed with our decisions. Hebrews 12:11 acknowledges the legitimacy of our kids' struggle with being denied their desires: "No discipline seems pleasant at the time, but painful."
In the same way that God welcomes our petitions and even our complaints (Psalm 142:2), we can walk alongside our children with compassion even as they struggle with the things that we have chosen to deny them.
We ought to acknowledge the dignity behind our kids' longings and the reality of the pain that all people, no matter how small, experience when those longings aren't met. We can draw our arms around them as they wrestle with the reality of the world's disappointments, and we can point them toward dependence on God and hope in the Kingdom where one day "there will be no more death' or mourning or crying or pain" (Revelation 21:4).
It can be hard and confusing to navigate denying your kids a request when they aren't asking for something that is objectively bad. However, there are benefits to saying "no, thank you" when your child asks you to read them that Pete the Cat book for the umpteenth time or requests to hear Baby Shark on repeat (aside from the benefit of curbing a migraine).
It is good and healthy for both you and your children to acknowledge your own personal boundaries. Sure, it feels great to be a "yes person" to your kids --to give them the good things that they desire. But you also are free to say, without guilt, "Mommy is going to take a break from playing right now."
Not only are you giving your little one space to ignite his own creativity for entertainment, but more importantly you are teaching an invaluable lesson: Every person, including mom, has individual needs and desires that deserve respect.
Over time your little one will grow to honor those limitations with the understanding that you still love him to pieces.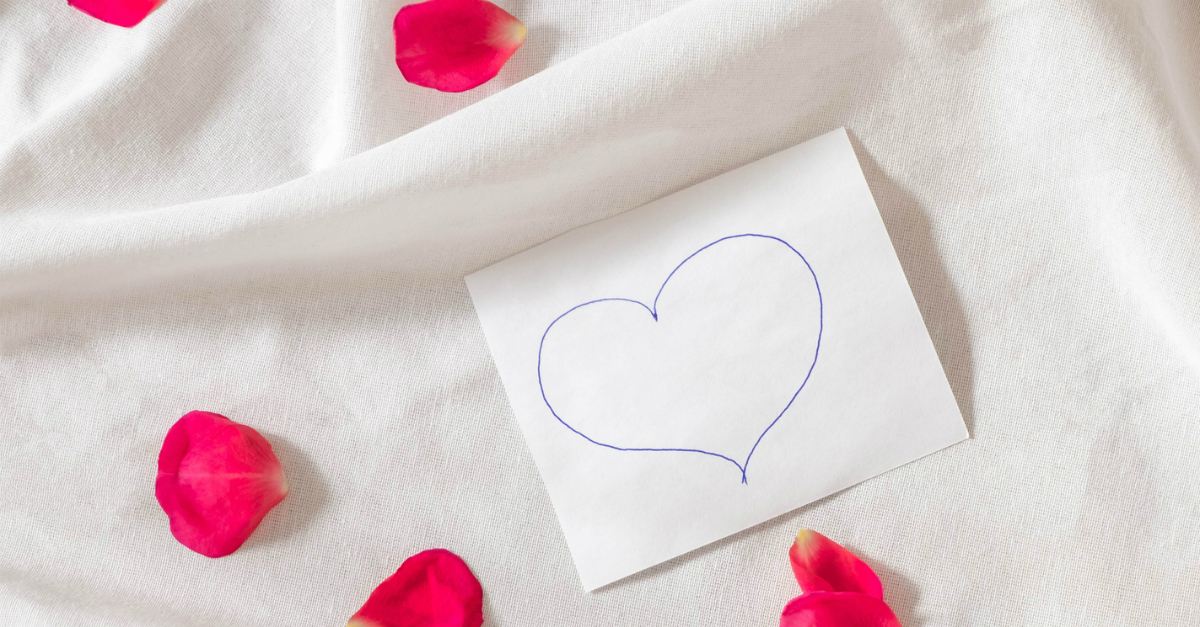 Photo Credit: ©GettyImages/EM
3. Explore Your Motives
We want to approach our children with the same lavish love of our kind heavenly Father. And yet, as we saw above God is not afraid of letting us experience disappointment. Why? Because even if we in our finite minds don't see or understand it, He knows that He is ruling with our best in mind.
Here is where our application of this principle gets tricky: we, as finite and sin-stained parents, don't always have our child's best interests in mind when we make decisions.
Oftentimes I give in to my little one's demands, not because the thing she wants is good for her, but because I don't feel like dealing with a temper tantrum. Or, other times I say no to her because I'm prioritizing my own selfish desires above hers.
So, when you're faced with the decision of giving your kids what they want, you have to trace back the underlying motive behind your inclination. Is my response to my child at this moment coming from a place of Laziness? Stubbornness? Control? Or love? More often than I'd like to admit, my refusal to engage with my kids comes from a lack of trust that God will strengthen me to give of myself. I feel tired, and so I pursue self-preservation by rationing my energy levels instead of asking the Lord to provide endurance throughout the day.
I harbor resentment toward my kids' neediness, so I stubbornly hide behind the facade of "needing" to do some other household task instead of engaging with my little ones. In those moments, honest acknowledgement of the reality of the situation and a cry of repentance is required to escape this vicious cycle.
I can't change my own heart, but--thanks be to God--we have an advocate in the Holy Spirit whose specialty is renewal of broken vessels. Not only is He able to help us discern our underlying motives, but He is willing and able to provide the wisdom and power necessary for our daily interactions as parents.
Though in this life we cannot parent our children without getting our sin tangled up in the effort, that same Father who models perfect parenthood for us is at work to redeem our measly efforts.
It won't be easy, and it probably won't be pretty much of the time, but we can press forward in the "race marked out for us" (Hebrews 12:1) with hope and confidence in Him.
Trust the Lord, rely on His example and instruction for parenting, and depend on His faithfulness over you and your family.
Photo Credit: ©GettyImages/twinsterphoto
Julie Davis is a retired ballet dancer-turned-homeschool mom of 3 young daughters. Her passion is for walking alongside fellow believers and reminding them of the grace and power of the Gospel in their lives. She loves to ponder and laugh at the adventures of life and motherhood via her Instagram and blog. Julie and her husband George live in Richmond, Virginia and enjoy hosting friends, getting outside, and sipping on moderately priced bourbon.