10 Things Single Moms Wish Their Children's Father Knew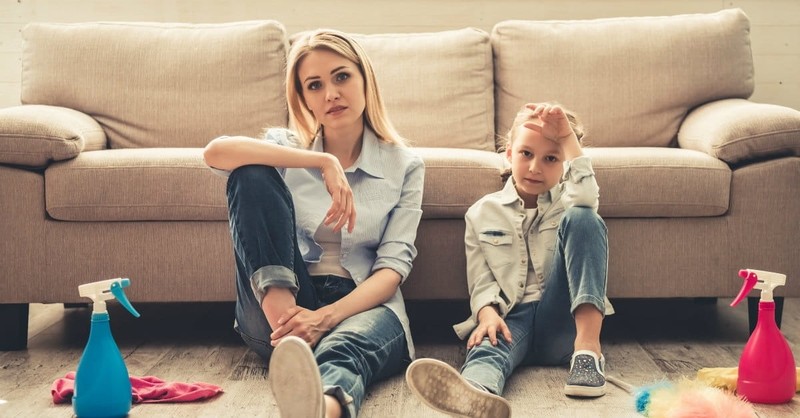 Author's note: This article is inspired by and written as a compliment to 10 Things Divorced Dads Wish Their Exes Knew by Tammy Daughtry. Used with permission. 
I work with single dads on a regular basis. Over the years, I have seen just about every possible single parenting scenario regarding custody, co-parenting, he-said/she-said, struggles, and victories. To be honest, the topic of our children's mother comes up more than any other—understandably so. Whether a single dad or mom is raising their children completely alone or in a co-parenting situation, the other parent is usually going to be a touchy subject. 
Several years ago, I visited a national single mom's conference. There I sat: one lonely guy in a sea of women—listening as the keynote speaker began to talk about their children's fathers. I instantly could feel a change in the sanctuary atmosphere—as if the walls were closing in. Being one of the only men in the entire building, I jokingly began looking for the nearest exit. Yet, as the speaker went on, God led me to a conclusion that still sticks with me today: Mom is not the enemy. Dad is not the enemy. The enemy is the enemy and he will do anything he can to steal, kill, and destroy (cf. John10:10). 
That said, here are some of the top results I received back from a survey I specifically sent out to single moms. Men, I pray this speaks to you in relation to the way you parent with your child's mother. Ladies, I encourage you to see past the pain and towards the hope only a faith in Christ can provide.  
1. I want you to be active in your child's life for more than just child support or even the extras you buy them to replace your time. Kids need their dad in a real, relational way. 
2. All I want is my child to be happy and healthy. That includes you stepping up and being in his life.
3. When you're a united front with me, our kids can't play us off each other.
4. I would like to come up with a basic routine and rules we can follow so they have some consistency at both houses.
5. It kills me when I can't be with him.
6. I don't enjoy being the bad guy all the time.
7. I am putting forth every ounce of strength I must to train and raise up our children in a difficult world. It is not easy working full-time, managing a home, and being a single mom all at the same time. 
8. I am trying the best that I can with what I have. I am not perfect. I am human. I have a lot more responsibility than the visiting father. Life is too short to be waiting around for you to pick up your kids. I am stressed and tired. I need me time too.
9. I don't want to do everything myself. It's extremely hard and financially straining. 
10. I don't bash him or manipulate them to stop loving him. In fact, I encourage their love for him and affirm that he loves them.
I feel it is good for one side to hear the other's perspective. When we get caught up in how unfair things seem to be, we are blinded to the bigger picture and set ourselves up for attack. Single parenting comes with brokenness; and brokenness can become bitterness if left unchecked. Moms and dads, where can you begin to make heart changes in your life today? Do you have the strength to take the initiative—even if you are in the wrong? Do you have the faith to hold on when scraping for answers? Have assurance that God isn't through with you or your family. Though people may fail, the love only He can provide never will. 
A Prayer for Your Children's Other Parent
Father, Please help me to have a softened heart towards my children's (father/mother). Lord please forgive me for when I have acted out towards him/her when I shouldn't have. God help me to remember that I am just as broken as they are and that Jesus died for him/her the same as He died for me. God, I pray you would bless my children's (father/mother); that you would draw his/her heart towards Yours, and that You would keep him/her safe and healthy. Lord, help me to have an attitude of forgiveness and to show grace even when it is not being reciprocated back to me. Help me to take the high road and to hold fast to that standard to which I have attained. 
Lord please bless my children. Help me bring them up in Your Word so that even when they are old they will not depart from it. Please protect them both in the natural and the supernatural. I pray to bind the negative influences of this world over their lives and to release Your promises over them instead. Keep them safe and healthy and allow them to be bold witnesses to their friends for Your sake. In Jesus' name, amen.
Matt Haviland is the founder and director of A Father's Walk single dad ministry, the coauthor of The Daddy Gap, and the cofounder of the Midwest Single Parenting Summit. He is an ordinary guy who chases after an extraordinary God. Matt lives with his wife and daughter in Grand Rapids, MI. For more information, please visit www.afatherswalk.org.  
Photo credit: ©Thinkstock/vadimguzhva