7 Scripture Verses for the Single Parenting Journey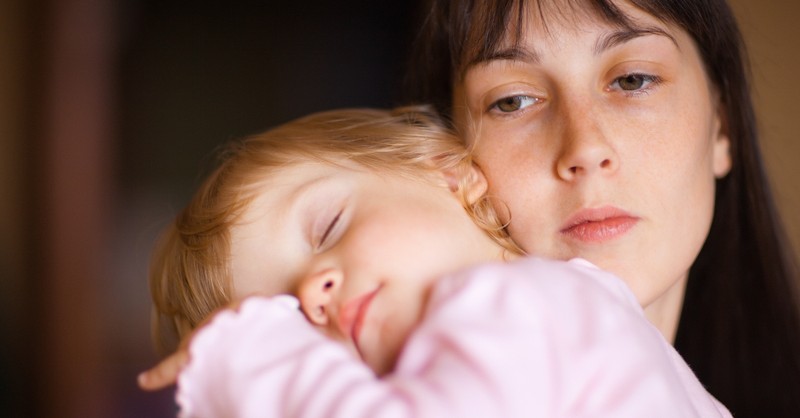 Single parenting is not for the weak. Everything, yes, that's right, everything falls on your shoulders… especially when your kids are young. Here's some to name a few: all the meals, the bills, the laundry, the homework, the after school activities, the bath times, the bedtimes. And, y'all that's just the easy stuff! Then comes the responsibility of actually raising a Christ-loving productive member of society. It can seem overwhelming.
When I was a single parent, trying to do everything on my own left my spirit totally depleted and my nerves on edge. My children and I were having daily meltdowns like ice cream cones left out in the July heat. We were a sticky hot mess. I had to change. So, I learned it was impossible for me to survive without the supernatural peace and strength of Jesus. I leaned into the Word and applied it to my everyday life. It didn't mean our lives were perfect; it just meant that we weren't on our own. These verses helped me through my single parenting journey.
Acceptance: I didn't dream of becoming a single parent when I was little girl. But, sometimes life happens and we don't get a say in the roads we take. Instead of fighting my circumstances (a losing battle I should say), I had to learn to accept it. I couldn't change the fact that I was a single parent, but I could control how I responded to it. I learned to find joy through Christ in the midst of a difficult situation.
"I know what it is to be in need, and I know what it is to have plenty. I have learned the secret of being content in any and every situation, whether well fed or hungry, whether living in plenty or in want. I can do all this through him who gives me strength." (Philippians 4:12-13)
Guidance: To parent well, we have to guide and shepherd our children's hearts. That responsibility is heavy for married parents, but when you're single parenting it can seem almost seem impossible. Every night, I would repeat the day's conversations and interactions with my children over and over again in my head. Did I handle that right with my daughter? Was I tender enough with my son? Have I scarred them for life? That's just in one day! I had to recognize that the Lord purposefully chose me to be my children's parent, and He is guiding me every step of the way.
"Whether you turn to the right or to the left, your ears will hear a voice behind you, saying, 'This is the way; walk in it.'" (Isaiah 30:21)
Speak Love: Being a single parent can make the most patient person lose their entire jar of marbles. When we are pulled in a trillion different directions and little Sally just took a drink out of your sweet tea with her green runny nose, we can say things we don't mean out of sheer exhaustion. Our words have so much power over how our children see themselves and relate to the rest of the world. I know we all make mistakes, but let's try to lift our children with our words, and not crush their little spirits.
"The soothing tongue is a tree of life, but a perverse tongue crushes the spirit." (Proverbs 15:4)
Protection: Becoming a single parent wasn't an easy journey. The children and I were emotionally bruised and battered along the way. So much so, I had become conditioned to chaos. After the dust settled, and we had this new "life", I was always waiting for some other kind of traumatic event to happen to knock us off our feet. Every phone call caused anxiety because I didn't know what kind of news it would bring. But, living life in high anxiety didn't work for me. I knew the Lord was in control, but I had to put my trust in His protection.
"But you, Lord, are a shield around me, my glory, the One who lifts my head high. I call out to the Lord, and he answers me from his holy mountain. I lie down and sleep; I wake again, because the Lord sustains me. I will not fear though tens of thousands assail me on every side." (Psalm 3:3-6)
Strength: We all need strength being a parent. But, it seems that in being a single parent, we need supernatural strength. We need strength physically for the everyday needs. But, we also need strength for the emotional attention of the long talks before bedtime with the teenage daughter, the loving hug that can cure the skinned knee, and the sheer will that it takes to make eye contact with a toddler that is telling you a story that is amazing to them, but all you can think about is that bar of dark chocolate that you've hidden away. Finding strength in the present is the investment in our children that will reap a beautiful return in the future.
"Jesus looked at them and said, 'With man this is impossible, but not with God; all things are possible with God.'" (Mark 10:27)
Faith: My children were raised in a broken home. They have seen and felt things that no child should. But, just because life has been hard doesn't mean that God is not good. Yes, we went to church and Sunday school, but the Christian walk is so much more than that. I felt a deep desire and responsibility to intentionally guide my children to Jesus in the everyday situations. You know, I can't make them choose to become believers, but through my personal faith, I hope to share His unfailing love.
"Teach them to your children, talking about them when you sit at home and when you walk along the road, when you lie down and when you get up." (Deuteronomy 11:19)
Finances: For me, I used to worry about money constantly. We were barely making ends meet on a good month, but throw in a sick visit or a school fee… and well the budget was blown to smithereens. I found I was putting my security in money instead of the Lord and it was making me all off balance. The Lord had always met all of our needs; what would make Him stop now? Me worrying about it didn't do anything but cause a few extra wrinkles and a whole lot of gray hair.
"Therefore I tell you, do not worry about your life, what you will eat or drink; or about your body, what you will wear. Is not life more than food, and the body more than clothes? Look at the birds of the air; they do not sow or reap or store away in barns, and yet your heavenly Father feeds them. Are you not much more valuable than they? Can any one of you by worrying add a single hour to your life?" (Matthew 6:25-27)
Written By Shannon DeGarmo; speaker; author of The Bounce Back Woman; Featured Contributor of Keep the Faith radio; Contributor of LifeWay's HomeLife Magazine. Check out Shannon's website (www.shannondegarmo.com) and visit her on Facebook, Instagram, and Twitter.
Photo courtesy:© Getty Images/zergkind
Parents: Need Help Navigating Our Crazy Culture with Your Kids? Listen to Our FREE Parenting Podcast!
Christian Parent/Crazy World with Catherine Segars is available wherever you listen to podcasts. Listen to our episode on battling for your kids in prayer by clicking the play button below:
The views and opinions expressed in this podcast are those of the speakers and do not necessarily reflect the views or positions of Salem Web Network and Salem Media Group.
Related video:
Are you in the trenches with your toddlers or teens? Read Rhonda's full article here!