Why Should Your Church Have a Single Father Ministry?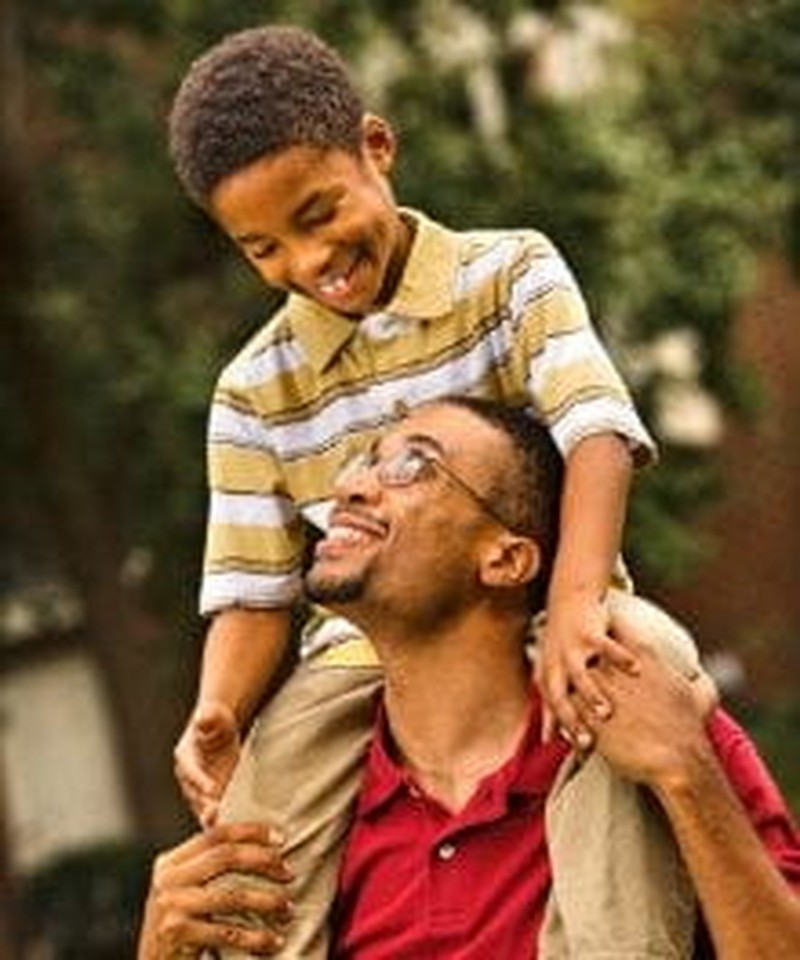 The Facts:
*Over 25 million children are growing up without their biological father in the home
*Fatherless children are much more prone to substance abuse, teen pregnancy, depression, poverty, criminal behavior, and suicide
*When a father IS involved with his kids, their overall self esteem, cognitive development, and school performance are increased.
*Only 12% of the single parent population attends church regularly
*FATHERS are called to be the spiritual leaders of their children (Ephesians 6:4)
I have been leading and ministering to single fathers for over four years now. In that time I have seen many of the men rise to the occasion of fatherhood despite mountains of adversity they were up against; and I have seen others crumble in the wake of the challenges of being a single parent and the trials that come along with it. One thing that I know to be true and consistent: it is always the fathers that are walking strong with the Lord and have a foundation built on Christ and other surrounding believers that were able to overcome. My own path has been no different. I have never known anything else other than being a single dad, since I was never married to my daughter's mom. I came to Christ when she was about eight months old and founded the ministry a year later. In the past few years I have used both my experiences as a single dad and the love and support of other godly men who have mentored me to not only shape and sharpen myself for God's purposes, but to also help pour into other men through the application of God's Word in our lives.
Still, I find there is virtually zip out there when it comes to ministering to single fathers- a demographic that simply cannot be overlooked any more. Trust me when I say that I understand in an area such as single parent ministries how vast an array of dynamics come into play, but the key point is that it is the Church's job to reach the lost, help the least of these, and show the love of Christ to everyone. With that being said, here are three questions that will help guide, and possibly build, your church towards the founding of a single father ministry:
1. Is your church a refuge for single dads through already established programs?
If the answer to this is "no," please do not feel bad. I also would like to clarify right off the bat that "single father" does not necessarily mean "full custody". In my opinion (and I'm not alone here), a single dad is any father who is involved, or wants to be involved in his child's life. True, moms usually are the primary caregiver, but there are plenty of loving fathers out there just looking to plug into a community of others doing life together and who understand what they face on a daily basis. Also, the single dad population obviously depends on the size of the church, as well as the demographics of the congregation. Certain areas just have a higher single parent population than others. If you do have a few single dads, just not enough to form a small group, then I would suggest partnering with other churches in your area with the same situation and form one multi-church group for everyone. If you need some material to begin the program, you can check out my book: A Father's Walk: A Christian-Based Resource for Single Fathers on my website: www.afatherswalk.org. The book is set up in a small group format, and I am currently working on putting together an entire curriculum with workbook materials as well to go along with it.
2. If a single parent approaches the church, whether they are a member or not, is there somewhere or to someone within church grounds that they are directed?
 
There are plenty of outside referral programs; single parents NEED to feel welcomed and catered to right in their own church. We just held this past March the second annual Grand Rapids Single Parenting Expo and I would say that the number one feedback comment I received from the public was "There just isn't anything for single parents in the churches." Yes, there are programs like Divorce Care and Single & Parenting, but they are temporary and must follow a curriculum. What happens when the program is done? Where do the parents go from there? Some possibly may join other groups, but considering the fact that single parents make up approximately 27% of all households and it is now the norm for children to be born out of wedlock, we simply cannot wait any longer for others to pick up the slack. I know many churches are already feeling the pinch when it comes to staff workload and financial resources, so that is why it is imperative to train other leaders (I would suggest a single father or two) who are sound in their walk with the Lord to take the reins and multiply small groups everywhere.
3. Men's groups are created for discipleship and community, but is a single father able to have his specific and unique struggles catered to through these groups?
Again, this is about focusing not only on discipleship as a whole, but meeting the needs of what single fathers face on a regular basis. How do we handle the moms in a Christ-like way if things get sticky? What about if a step dad comes into the picture? Or financial struggles such as child support? Anger and bitterness? Is it possible to leave a godly legacy even as a single parent? (The answer is YES! to that last one, by the way.) Sure, these are topics that are not usually addressed to a congregation as a whole, but that surely does not negate the fact that they are out there. Also, please know that single parenthood is across the board when it comes to race, age, economic status, and so on. It is not about "How did this happen?" but more like, "Ok, we have a situation here. Now, how do I heal, overcome, and get back on my feet so that we can ensure a Christ-centered life for both me and my children?" We have a small group on Thursday nights at a neutral location through A Father's Walk here in Grand Rapids. In the past few months I have seen some of these guys grow in exponential ways and have seen some wonderful prayers answered. Although I had little to do with any of this (to God be the glory), it is still a huge blessing to me and confirmation that I am on the right track with the ministry (1 Corinthians 7:17).
As I mentioned in the opening segment of this article, fathers are responsible to bring their children up in the discipline and instruction of the Lord (seeEphesians 6:4). The Swiss did a study back in 1994 and the results based on this verse were astounding:
"In short, if a father does not go to church, no matter how faithful the mother's devotions, only one child in 50 will become a regular worshipper. If a father does go regularly, regardless of the practice of the mother, between two-thirds and three-quarters of their children will become churchgoers (regular and irregular). If a father goes but irregularly to church, regardless of mom's devotion, between half and two-thirds of their offspring will find themselves coming to church regularly or occasionally." –Swiss study, 1994, entitled, "The Demographic Characteristics of the Linguistic and Religious Groups in Switzerland"
I encourage everyone reading this to really begin to pray if this can become a reality in your church. There is something called "The Law of Diminishing Intent." Basically, the longer we wait to do something, the less likely we will be to fulfill our original goal. Don't wait on this. The next generations are hanging in the balance when it comes to either blessings or curses based on what happens with today's fathers. My family lineage has been changed for God's Kingdom, who will be next?
Matt Haviland is the founder of "A Father's Walk" single dad ministry and the author of the book, A Father's Walk: A Christian-Based Resources for Single Fathers. He currently lives in his hometown of Grand Rapids, MI, is the co-founder of the Grand Rapids Single Parenting Expo, and is a single dad to a beautiful little girl himself. For more information on the ministry, please visit www.afatherswalk.org.  
Publication date: May 9, 2013