How to Raise Hopeful Kids in a Cynical World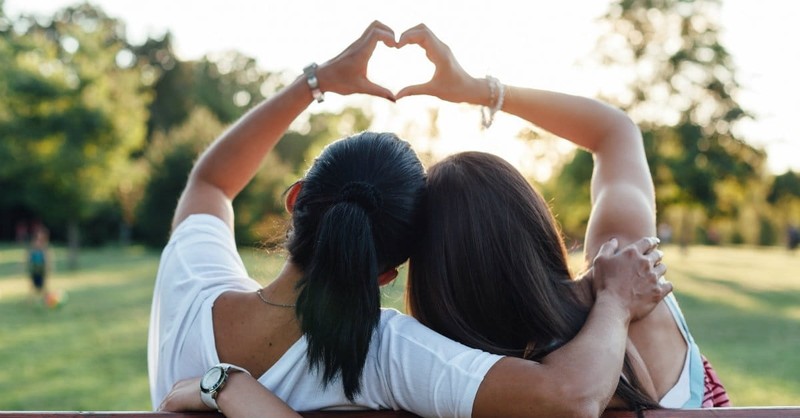 Another motivational Monday quote in my 7th grade classroom gave students the chance to listen and respond. Today's quote came from a war veteran. "Our country has some of the most loving, generous people in the world." His comment brought an unexpected response from the class. Instead of smiles and nods of affirmation, many students shook their heads in disagreement. 
"You don't believe that's true?" I asked, prompting discussion. Without hesitation, one child summed up the feelings in the room. "No one believes that." 
Discouraging headlines top the evening news. Clashing opinions fill our social media feeds. Kids are surrounded by negativity online. Is it any surprise they would be affected by the cynicism they hear every day? Yet we know God wants us to have hope. Paul teaches in Romans 5:2 that we should "boast in the hope of the glory of God." So as parents, how do we teach our kids to be hopeful in an increasingly cynical world?
Now before we're tempted to place blame, let's look at what we can do as parents to foster a hope-filled attitude in our kids. It may seem like the world is working against us. But God's Word gives us all we need to teach our children to keep hope in their hearts when pessimism tries to persuade them otherwise. 
1. Ask ourselves one question: Am I overflowing with hope?
"May the God of hope fill you with all joy and peace as you trust in him, so that you may overflow with hope by the power of the Holy Spirit." (Romans 15:13 NIV)
I came home from work, filled to overflowing with the frustrations of the day. My son was 12 years old at the time. I spewed negativity about time-consuming tasks that to me seemed completely senseless. I didn't realize how my words saturated our home with cynicism until later that evening.
Over dinner, my son responded to every question about school with a sarcastic comment. Our family dinner time turned into a gripe session. My immediate response was to give a lecture on the power of positive thinking. "Let's turn this conversation around," I thought. But just as I was ready to deliver the most motivational parenting speech ever, the Holy Spirit reminded me of my own negativity just a short time earlier. My son merely followed my example.
Even though outside influences bombard our kids daily, no one has more influence over their attitudes than their parents. How could it have changed my family's evening if I came in the door overflowing with hope instead of frustration? Changing my own actions and words can alter the entire atmosphere of our home. The best thing we can do to instill hope is to demonstrate it.
2. Look for the however in hurtful situations.
"But in your hearts revere Christ as Lord. Always be prepared to give an answer to everyone who asks you to give the reason for the hope that you have." (1 Peter 3:15 NIV)
There is expectation in the word however. It speaks contrast. It declares promise, and we need that. We need the hope of a silver lining in hurtful times because we will have troubles. And as much as we'd like to shelter them from the pains of life, our kids will have troubles, too. So it's critical for them to understand God's desire to teach us great things through difficult situations. Is your family going through a tragic loss? Point out loving gestures from friends and neighbors, such as an encouraging card or a meal brought to the house. Did you see reports of a natural disaster on the news? Recognize the helpful acts of strangers who came to aid the victims in their time of need. These glimpses of goodness in the midst of hurt show our kids how God works in even the worst situations. 
In the verse above, Peter encourages Christ's followers after being real with them about the challenges they will face. Verse 14 says, "Don't worry or be afraid of their threats." Then he reveals the silver lining. But. We have hope. We have Christ in our hearts. As God helps our kids through their darkest times, let's keep pointing them to the silver lining. They may not see it right away, but God will reveal it in His perfect time.
"And we know that God causes everything to work together for the good of those who love God and are called according to his purpose for them." (Romans 8:28 NLT)
3. Don't accentuate the negatives. They get enough attention as it is.
People are dying from malnutrition. Children are being sold into slavery. Terrorism threatens to disrupt our lives. We might be tempted to think our world is in worse condition today than in the past. But the truth is, bad things have always been around. Today's generation is just more aware of them. 
Our children have the gift of connection with the world. I don't remember ever knowing as a kid that another 12-year-old had to endure hard labor for meager earnings, just so his family could eat. The only time I looked outside my neighborhood at all was when my history teacher brought in a stack of newspapers and made us write a summary about a current event.
Awareness can bring about positive change, but it can also be a burden on our children, who may feel powerless. And when kids don't think they have a fighting chance, cynicism results. What's the use? Nothing's ever going to change anyway. Why even bother? 
When our kids show signs of hopelessness, let's tell them we're not facing a losing battle. Let's remind them there is more good than bad. "'For I know the plans I have for you,' says the Lord. 'They are plans for good and not for disaster, to give you a future and a hope,'" (Jeremiah 29:11 NLT). The bad may get more attention, but we can declare today to give God's goodness the spotlight in our families.
We will springboard radical change in our homes using these steps and Scripture as a guide. Most importantly, let's hold onto this truth. God is hope. And He gave it to us through His precious son. "In His great mercy He has given us new birth into a living hope through the resurrection of Jesus Christ," (1 Peter 1:3). 
When we trust in that promise, we can counteract cynicism and doubt with optimism and belief. Hope begins here, with us.
A Prayer for Raising Hopeful Kids in a Cynical World
Dear Heavenly Father, thank you for the living hope I have today through your Son, Jesus Christ. There is nothing more wonderful. Help my kids to know the magnitude of that hope, as I show it through my words and actions. When we are tempted to be cynical, restore our joy and renew our attitudes. You are bigger than any problem in this world. I declare today that my family will focus on Your goodness. In Jesus' name, Amen.
Kristine Brown is a communicator at heart who teaches about God's powerful, relatable Word. She is the author of Over It. Conquering Comparison to Live Out God's Plan and founder of the non-profit organization, More Than Yourself, Inc. You'll find Kristine's weekly devotions and Bible study resources at kristinebrown.net. You can also connect with her on Facebook and Twitter.  
Photo credit: ©Thinkstock/Kikovic
Related podcast:
The views and opinions expressed in this podcast are those of the speakers and do not necessarily reflect the views or positions of Salem Web Network and Salem Media Group.
Related video:
Are you in the trenches with your toddlers or teens? Read Rhonda's full article here!