Parenting Sons Without Regrets: The Discipline of Discipline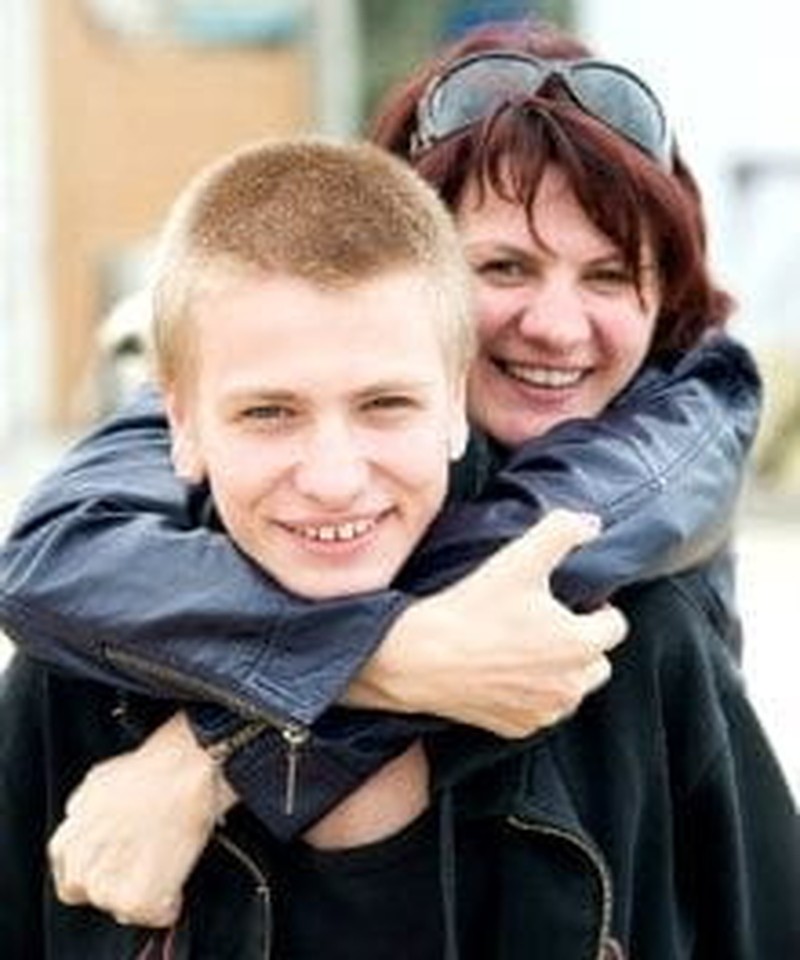 We're in This Together
Godly discipline should not be viewed as a competition for power. Help your son understand the roles God has assigned each of you in the parent-child relationship. Instill in him the idea that God has given you 18 years, or while he is living in your home, to teach him how to obey God and say no to sinful desires. And let your son know that his role is to learn how to follow the Lord and resist temptation so he is prepared to stand strong when he is a grown man.
What about the times when your son disobeys you and breaks the rules? Don't be surprised. Everyone sins, and needs to know what to do when that happens. When your son does wrong, view his offense as an opportunity to teach him how to make things right in his relation¬ship with the Lord and with you, or whomever he has sinned against.
Work to build a relationship of trust with your son. Empathize with him as he battles with temptation. Telling your son you identify with his struggle, because you wrestle with sin as well, will help him believe you really do understand his trials. When you make yourself vulnerable in this way, he will come to seek your counsel.
If you try to seem as though you are never tempted, your pretense could serve to alienate your son from you. He may think you cannot relate to his struggles and therefore couldn't possibly know how to help him. Or worse, he will see through your hypocrisy and be turned off by Christianity altogether.
By living an honest, transparent life in front of your son, you can teach him how to know victory over temptation and sin. While it is not wise to tell him about every sinful desire with which you struggle, you can help your son realize how closely you must walk to the Lord to live an obedient life.
Here are some practical ways to live with sincerity before your son:
When you lose your temper, ask your son to forgive you. You could say something like, "Ephesians 4:32 says we are to be kind to one another. Please forgive me for speaking harshly to you. I have asked God to forgive me for disobeying His Word, and to help me respond to you with kindness."
If you have gossiped in your son's presence, tell him the Lord has convicted you about your sin. Say you have asked for God to forgive you and help you to keep your tongue from evil (1 Peter 3:10). Ask your son to forgive you as well.
When your son has wronged you, forgive him. Explain how God gives you the ability to forgive and not hold a grudge.
Did you notice how many times the word forgive was used in the above list? Forgiveness should be a charac¬teristic of God's people. By asking for your son's forgiveness and readily extending forgiveness to him, you will build his respect for you and establish an environment which allows your son to better understand what God is like. You will make God attractive, and compel your son to desire Christ in his life.
The Lord Is My Banner 
As your son learns how to live the victorious Christian life, he needs to believe you are in his corner, praying he will be strong in the face of temptation. When your son struggles with sin, remind him of the story in which Joshua fought against the enemy while Moses held up the rod of God (Exodus 17:8-16). As long as Moses kept his arms reached toward heaven, Joshua had the strength he needed for victory.
From Moses' and Joshua's example you can learn some specific ways to encourage your son when he struggles against temptation:
1. Paint a word picture for your son of you on the hill, praying for his victory, while he, like Joshua, fights as a valiant warrior of God (see Ephesians 6:12-13. Teach your son that the Lord made Joshua victorious because he was faithful and because of Moses' prayer, and you are confident God can do the same for him.
2. Celebrate the victory of Joshua, and tell your son you celebrate his courageous triumphs as well. Moses rejoiced by building an altar which he named The Lord is my Banner, "recalling Moses' petition with upraised hands, and testifying to the power of God displayed in defense of His people."
3. Pour courage into your son by telling him the Lord is his Ban¬ner as well. On days when your son is obviously struggling with a sin¬ful behavior, pray together, asking God to help him make right choices today. Remind your son that the same God who helped Joshua will help him. This will help your son to realize God sees his struggle and desires to offer him strength for victory.
4. Promise your son you will faithfully serve as his prayer warrior, just as Moses did for Joshua. One of the most powerful influences you can have upon your son's development into a godly man is to pray diligently on his behalf. Your position as intercessor, rather than in the middle of his every struggle, will prepare your son to be a man who relies upon his God for strength, and not upon his mother.
5. Commit yourself to praying for your son daily as he fights against temptation. Some common temptations your son may face are the compulsion to lie, being unkind to his friends, taking vengeance on someone, or cheating on his schoolwork. Throughout the day, pray for your son to resist these and other struggles.
Pray for the Prodigal 
As a parent, you'll come to see that there are times when children fall into sin and rebel against God. They may refuse to turn from their sinful ways, and reject their parents' guidance and God's authority over their lives.
What should you do if you find yourself in that situation? From Luke 15:11-32 there is much you can learn about responding to a rebellious son. When the younger son in that story asked his father to give him his inheritance early, his father acquiesced. The young prodigal left home and squandered every penny of his father's money on care¬less, unholy living. It's important to observe that even though the son's choices would cost him dearly, the father never ran after him. Instead, the brokenhearted father stayed home and watched the horizon with the hope that one day, his rebellious son would return.
Notice also that the father allowed his son to experience the conse¬quences of his foolishness. Rather than sending his son more money after the inheritance money was squandered, the father let his son suffer from his rebellious choices. The father did not attempt to rescue, manipulate, or "guilt" the son into returning home. He simply waited for God to do whatever was necessary to bring his son to repentance. And then, when the son returned, the father welcomed him with open arms.
As much as you may ache over your son's rebellion, remember that only the Lord can arrange circumstances to break your son's hard heart (see 2 Samuel 14:14. Your attempt to control or engineer your son's contrition may serve to push him farther away, or it may get in the way of whatever lessons God is trying to teach your son.
One of the worst things you can do is try to rescue your son from the consequences of his rebellion. God is likely working to bring him to brokenness, and your intervention may delay the Lord's work. The greatest influence you can have upon a prodigal son is faithful prayer for his repentance from sin.
Saint Augustine's Mom 
Aurelius Augustine, who was born in AD 354, was a prodigal. His sinful rebellion grieved his mother. "Yet through it all, one thing remained constant: Aurelius had a godly, praying mother named Monica. He had broken her heart as a rebellious youth, but not her love. He had soiled her name, but nothing could stop her prayers."
Augustine's mother once asked a bishop to talk to her son. The bishop replied, "No...pray to the Lord that he will discover by reading what his error is." Seeing her devout commitment to praying for her son's repentance, the bishop "looked deeply into Monica's weeping eyes and said: But be sure of this...It is impossible that the son of these tears should perish."
After many years of perverted and riotous living, the Lord penetrated Augustine's hardened heart by orchestrating circumstances in which he read Romans 13:14 "Put on the Lord Jesus Christ, and make no provision for the flesh, to fulfill its lusts."
In an instant, Augustine understood that Jesus was his only answer. When he received Christ as Savior, his mother danced with joy. In his book Confessions, Augustine wrote, "Thou didst call, and cry, and burst my deafness. Thou didst gleam, and glow, and dispel my blindness. Thou didst touch me, and I burned for thy peace."
Augustine spent the remaining 40 years of his life defending the doctrines of the Christian church. God answered the determined prayers of his godly mother, and brought a change of heart to a man who went on to set the tone for Western Christian theology and thought for centuries.
God is the only One who can draw the prodigal to Himself. Augustine's mother had a tremendous influence through prayers. And you can do the same through your quiet and consistent intercession. Will you determine to faithfully pray for your son? Don't ever give up!
Adapted from Moms Raising Sons to be Men. Copyright © 2013 by Rhonda Stoppe. Published by Harvest House Publishers, Eugene, Oregon. Used by Permission.
Rhonda Stoppe is an accomplished and enthusiastic Christian speaker with more than 20 years' experience in ministry to youth and women. Also a pastor's wife, she and her husband, Steve, minister in Northern California and have four growth children - two sons and two daughters.
Publication date: April 30, 2013