When Your Child Says 'I'm not Sure I Want to Be a Christian Anymore'
Betsy de Cruz

Crosswalk.com Contributing Writer

Updated

Feb 10, 2018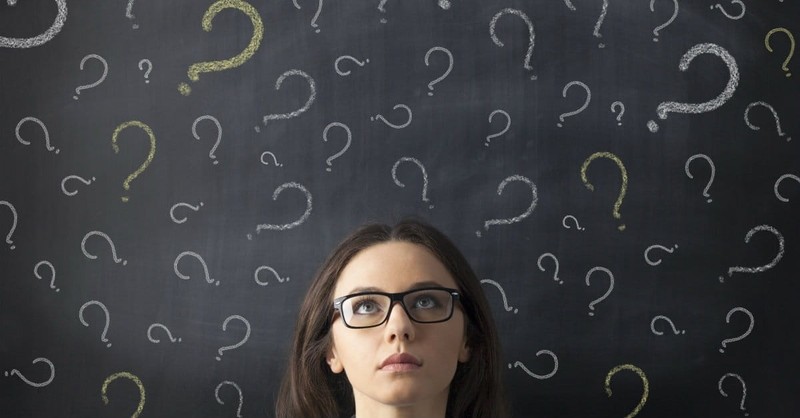 "If we decide not to be Christians, will we still be in this family?"
My son's question rocked my world almost three years ago. First I wondered if he was really considering leaving the faith my husband and I had done our best to pass on to him. Then I asked myself if we had communicated that our love was somehow conditional to him remaining a Christian.
Since then, I've done my best to pray for and encourage my young adult son and teen daughter. So far, both of them continue to choose faith, yet a young woman I love like a daughter has decided not to be a Christian for now. My heart aches for her. Statistics tell me she's one of many. Millennials who grew up in church are leaving in record numbers. 
If your child is considering leaving the faith, you're not alone. 
As I think about our family friend leaving the church, I find reassurance in these words:
"Where can I go from your Spirit? Where can I flee from your presence? If I go up to the heavens, you are there; if I make my bed in the depths, you are there. If I rise on the wings of the dawn, if I settle on the far side of the sea, Even there your hand will guide me, your right hand will hold me fast." (Psalm 139:7-10)
No matter how far from God our young people seem to wander, He is present everywhere. We can trust God to work all things for good, so let's keep praying He'll draw them back to Himself.
I talked with my kids about what they thought young people struggling with faith issues need from their parents. Together we made a list of practical suggestions for how parents can communicate effectively with their children, continue to support them, and hold on to hope when their children stray from faith.
Keep your cool; don't over-react. 
When your child says, "I don't know if I believe in God. Maybe I don't want to be a Christian," you may feel like someone's dropping a bomb on you. You may feel hurt or angry. However, if you over-react now, you'll make it harder for your child to discuss challenging issues with you in the future. It's important to stay calm and encourage dialogue.
Seek to understand and respect.
As important as your faith is to you, keep an open attitude when you talk with your child. Let him know you respect him as a person. Ask questions. Does your child doubt that God really exists? Is he disenchanted with the church? Has something happened in his life to spark doubts? Also ask what he wants or needs from you at this stage in his life. Does he just want understanding and support, or help in investigating truth? Listen carefully with the goal of understanding his thoughts.
Empathize with them.
Remember your young person is taking a risk by opening up to you. She might even fear you'll reject her. Look on the bright side. If your child is telling you something like this, she values you and your relationship. Thank her for sharing her thoughts with you. 
Reassure them.
Do all you can to reassure your son or daughter that although you disagree with their views, you still love and treasure them. Let them know that maintaining open communication and a positive relationship is important to you. Tell them you'll do your best to continue to support them and offer whatever life guidance they need or want. 
Take a no-pressure stance.
Remember you cannot convince your child. Personally, I feel tempted to bombard my young friend with articles and Bible verses. Yet I understand my attempts to pressure or persuade her won't bring her back to faith. On the contrary, they'd only turn her off. All I can do is pray for her and seek to be a safe, supportive adult in her life.
Set a positive example of authentic faith.
Seek to live the kind of life your child would want to emulate. Be a positive example of love and caring for others. Just as you would with any friend, occasionally share how your relationship with God is impacting your life. But make sure he knows you're not trying to convince him of anything; you simply want to be yourself and share your life and thoughts with him. 
Continue to affirm them.
Our children need our approval more than we know. Let's communicate unconditional love and respect by continuing to express appreciation for them. Look for your young adult child's positive qualities and mention them often. Celebrate her successes. Let her know you're with her and you're cheering her on.
Pray for them.
Let's never underestimate the power of prayer. Remember the persistent widow in Luke 18 who went before the judge day and night until he finally granted her request? Let's keep asking God to reveal Himself to our sons and daughters. My mother-in-law prayed 20 years for her oldest son; today he's a growing Christian. 
We have powerful promises in Scripture to remind us that ultimately no power on earth can defeat God's purposes for our children:
"I am convinced that neither death nor life… nor anything else in all creation, will be able to separate us from the love of God that is in Christ Jesus our Lord." (Romans 8:38a,39b)
"I give them eternal life, and they shall never perish; no one will snatch them out of my hand. My Father, who has given them to me, is greater than all; no one can snatch them out of my Father's hand." (John 10:28-29)
Trust God.
"I lift up my eyes to you, to you who sit enthroned in heaven." (Psalm 123:1)
As hard as it is, let's take our focus off our children and put it on God. He remains on the throne, and He holds our children in His hands. He's the only One powerful enough to work change in our children's hearts and in ours as we learn new levels of trust.
Nothing happening in our children's lives takes God by surprise. Let's make God's glory our ultimate goal as we pray for them. We can relax in the knowledge that God controls all things by His power and He loves our children more than we do.
A Prayer for the Spiritually Drifting Child
Lord, I lift my child up to you today. I entrust him to you because I know he belongs to you. I ask you to work all things in his life for good. Reveal yourself and bring him back to you. Only your Holy Spirit can change his heart. Give me the wisdom I need to effectively support him and be a good example of love and faith. In Jesus' name, amen.
Betsy de Cruz writes to encourage people to stick close to God, even when life gets bumpy and crazy. Most days she feels privileged to live with her family in the Middle East; other days she wants to pull her hair out and catch the next plane home. Betsy's passion is to encourage women to get God's Word in, so their faith can spill out. On her blog, Faithspillingover.com, you'll find tips for Bible study, prayer, family life, and everyday faith. You'll also find Betsy on Facebook, Pinterest, and Twitter.
Photo credit: ©Thinkstock/eternalcreative
Publication date: March 28, 2017