Tips for Parenting Introverted Children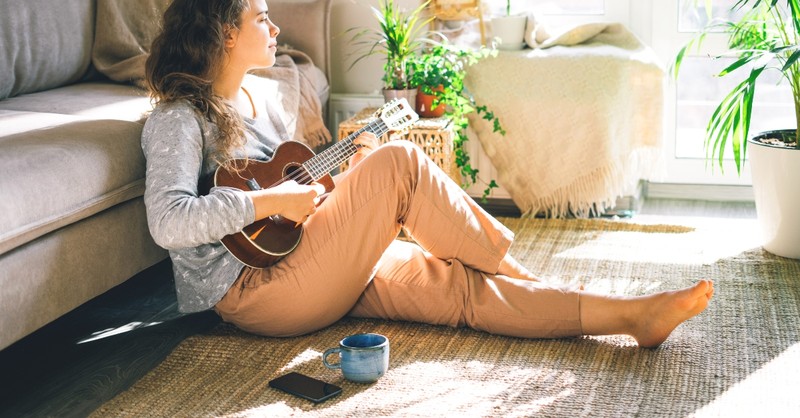 "Come on, guys, let's all come down here and be together to play a game or watch a movie together. It's family time!" There are no sounds of feet moving from upstairs to downstairs. My desire to connect with my family at that moment is mostly my desire. One child calls out, "I need to be my introverted self right now." The other children pause and say, "Can we do it later?"
My heart sinks a little, but I know they need time to themselves after being with other people at school or in sports. Or just time to be in their own space. My desire for them to connect readily with our family sometimes has to wait as their introverted nature takes over.
I wish I could say that I understood introverts more because I am an extrovert in every fiber of my being. My husband is more of an introvert, a couple of our children can be more introverted, and I'm learning what it looks like to parent introverted children.
It's always interesting to think about how I would want to be parented if I were different from who I am. Thankfully I have someone to go to and ask these questions. My mom, Dr. Helen McIntosh, who has been a counselor for over two decades and has a Doctorate in Counseling Psychology, offers some great thoughts on the subject. I asked her what it is like to help us better understand how we can parent more introverted children.
She shared, "Every family needs an introvert or two. They are the gentle ones who help us to be better humans! Parenting an introvert can be a beautiful experience if we let it be. It's even more important with introverts for our words to have a 'special delivery' that comes from our hearts to theirs. An introvert's best way to recharge and connect with the world is to find quiet spaces. They enjoy quieter conversations than extroverts. Therefore parenting them is as special as they are!"
Wow, what a shift in my thinking. Instead of trying to gather everyone together, maybe I should go to each one in their space and in a way that they can connect with me one-on-one, especially if I need to ask them to do something that may seem hard for them at the time.
McIntosh says, "When giving instructions to an introverted child, you may want to do it in such a way that the child feels comfortable. Not bossy or stressful. You would lead by offering some choices and letting them solve the problem. It's very empowering. Extroverts and introverts appreciate the respect in letting them have choices instead of being told what to do."
"You can invite them to come up with a plan. Cheer them on when they need it. Ask them what help they might need from you. If you sense you have hurt them in any way along the journey, you'll want to ask them. Introverts can be 'stuffers.' Often a parent of an introvert will need to do an unwritten, informal check on the health of their child's inner life. An extrovert will most often tell you if they are struggling with academics, friends, thoughts of hurting others, or himself, whereas an introvert may not. A good sentence you can use is: If you begin to struggle with _________, would you please let me know? You can even make an agreement that you will seek to understand each other (and ask forgiveness when you fall short) if the need arises, as you openly communicate with each other."
I've noticed that it doesn't go well when I try to force a conversation or gather the family together in the living room when I'd like to (but not at their best moment). Sometimes reading your child's energy level, mood, or what else they are going through mentally is helpful because our sense of timing to talk or gather may not be their sense of timing.
Children have gone through a lot of adjustments in the past couple of years. And some extroverted children can become more introverted when they see how their parents respond to job loss, loss of a family member or friend, moving to a new location, and other life transitions. Says McIntosh, "We are all trying to assess the damage of the last couple of years on our children and families. We are more disconnected because of the pandemic, seeing more trauma, violence, and noise in our culture. Introverts may even press in even harder."
It's important for us to foster our introverted children. Some activities that my children and others we know have enjoyed include:
-Music (either in a group or a one-on-one lesson at home)
-Writing a book (there are ways to encourage children to write outside of school work)
-Some form of exercise where there is some involvement with others, but it's mainly a single-person sport
-Art lessons and taking a local art class
-Becoming part of a performance or theater group where they can express their feelings and not feel judged because opening up on stage is required even if you're shy
-Any activity that doesn't require the use of a cell phone
We all know that we'd like our children to spend more time living life than time on a phone or social media. According to one survey, "teenage girls are more prone to depression. In fact, 26% of them reported feeling depressed after spending about six hours per day on various social networks, while the same can't be said for teenage boys. 18% of teenage boys claim to feel the same."
Overall, the CDC states that 3.2% of children and teens aged 3-17 are diagnosed with depression, while 4.4 million are diagnosed with anxiety disorder. Overall about 1.9 million children are struggling with depression.
Understanding the times we live in and the potential for a child – introverted or extroverted – to move into depression because they don't feel like they fit in or feel understood is something we all want to avoid. To do that requires our intentional efforts to connect with our children in ways we need to explore further physically and spiritually.
McIntosh shares, "We have a generation of kids who need us to talk with them, pray with them, and intervene when you sense something is off. Pray daily for your children's healthy adaptation to all of their outside influences and internal talk. We need to learn how to assess circumstances and to have spiritual roots that go deep in thirsty times. That spiritual connection is the best gift that a parent can give their child. An introvert is built to go deep, so help them find living water from scripture and prayer, and you both will enjoy this season you have together."
Photo credit: © Getty Images/Polina Panna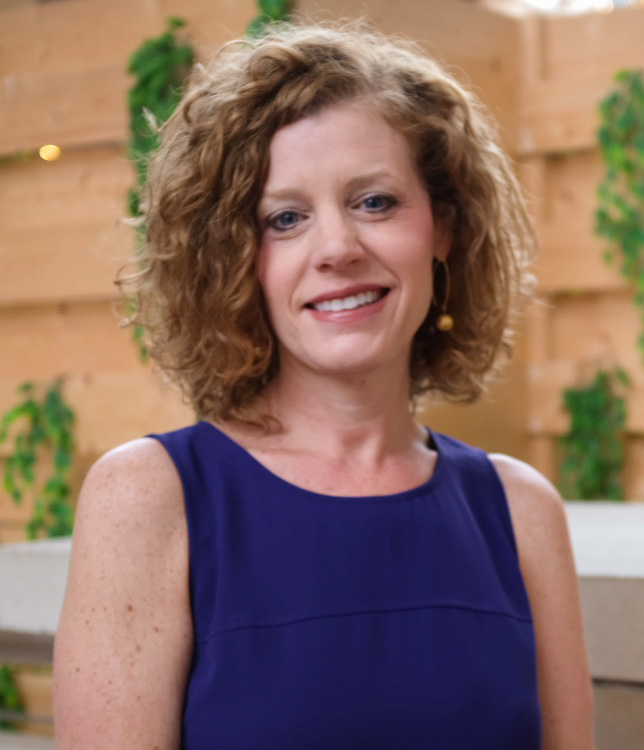 Blythe Daniel is a literary agent, author, and marketer. Her agency markets books through podcasts, blogs, and launch teams and represents books to publishers. Blythe was the publicity director for Thomas Nelson Publishers and has been a literary agent for the past 16 years. Blythe has written for Proverbs 31 Ministries, Ann Voskamp, Focus on the Family, CCM Magazine, Christian Retailing, and others. Blythe and her mother have co-authored two books: Mended: Restoring the Hearts of Mothers and Daughters (Harvest House) and I Love You Mom: Cherished Word Gifts from My Heart to Yours (Tyndale). She is married and lives in Colorado with her family.
Related podcast:
The views and opinions expressed in this podcast are those of the speakers and do not necessarily reflect the views or positions of Salem Web Network and Salem Media Group.
Related video:
Are you in the trenches with your toddlers or teens? Read Rhonda's full article here!