4 Ways to Cultivate the Fruit of the Spirit in Your Family Life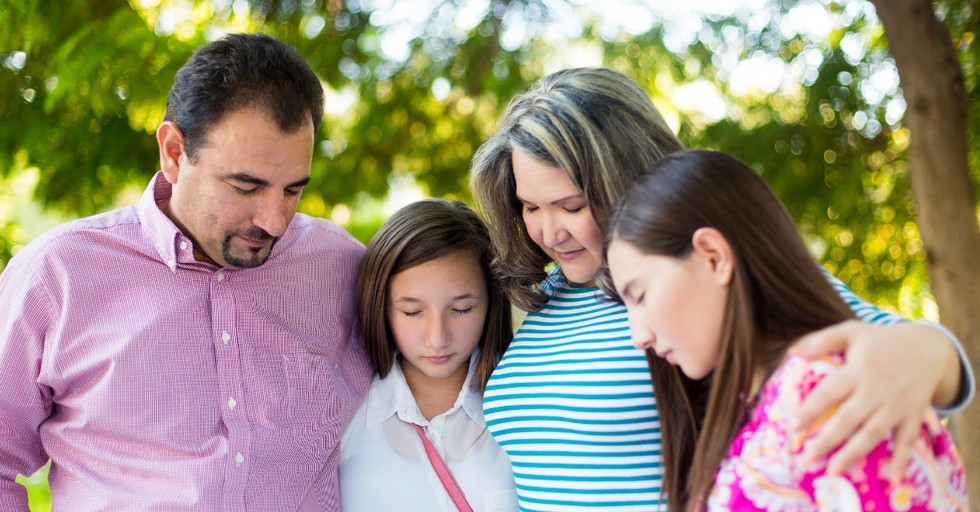 You did not choose Me but I chose you, and appointed you that you would go and bear fruit, and that your fruit would remain… John 15:16
As Christian families, I think most of us would really like to be defined as fruitful in Christ.
We'd like the neighbors to think of us as joyful and loving rather than squabbling and always late. We want our kids to think of their home life as safe, peaceful, and good more than a place of correction or stress.
When coworkers and extended family think about our marriage, we want our testimony to be one that reflects love, kindness, and faithfulness. Yet getting from being a family that goes to church and says grace together to becoming a family that experiences God and bears the fruit of His Holy Spirit can feel daunting.
As a wife and mom, I can readily admit the seasons our family hasn't been able to hang on to the habits or characteristics we value. Instead, in those blinding moments, God faithfully hung on to us.
There are times when we can't seem to do more than survive the day. When we are so tired we fall asleep every time we sit down to pray or read our Bibles.
There are times when our hearts are so wracked in pain we don't know what to say to the Lord or anyone else.
However, regardless of the season we find ourselves in, we were designed by God to bear fruit to His glory.
Photo Credit: ©GettyImages/Aldomurillo