7 Ways to Help Your Children Find Spiritual Mentors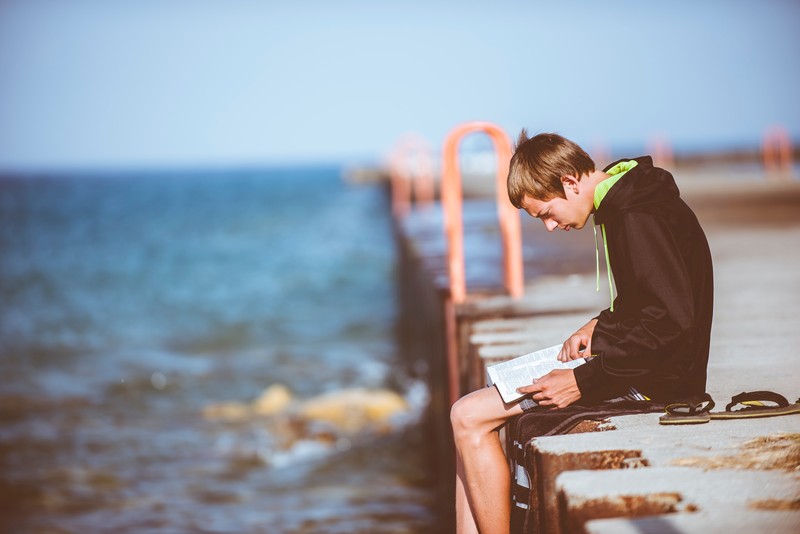 While the term "mentoring" does not appear in the Bible, there is no question that the concept of spiritual mentoring is woven throughout its pages.
In the Old Testament for example, we read of Jethro mentoring Moses, and then Moses going on to mentor Joshua. Other instances of mentoring in the Old Testament can be found in the accounts of Elijah and Elisha, Naomi and Ruth, and Deborah and Barak just to name a few.
The same emphasis is echoed in the New Testament where many more examples of mentorship can be found--Elizabeth and Mary; Barnabas and Paul; Paul and Titus; Paul and Timothy; Priscilla, Aquilla, and Apollos; and Jesus and the disciples.
In fact, as we read the Gospels, we notice that Jesus focused much of His ministry on mentoring twelve outsiders that no one else would have given a second thought.
And in Paul's writings, he talks repeatedly about the importance of living in community--sharing our knowledge, experience, and lives with others. He also urges modeling of the faith, teaching, and intentional training.
In the book of Titus, Paul goes so far as to admonish the older men and women to "mentor" the younger. Further, he worked throughout his ministry to create a culture of spiritual mentoring. Paul got it!
Certainly, the Bible declares the importance of spiritual mentoring. We need mentors. Our children need mentors. And even though parents are to be the primary disciplers of their family, children need spiritual community.
They need mature Christians to invest in their lives by sharing knowledge, experience, and wisdom. They need trusted adults who will model the faith and offer intentional training.
So, how do we go about locating such people? Consider these seven ways to help your children find spiritual mentors.
Photo Credit: ©Unsplash/Ben White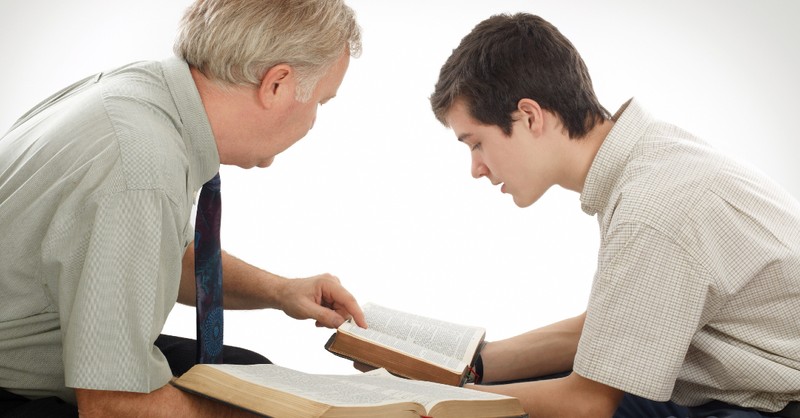 1. Determine the Meaning of "Mentor"
The word "mentor" can mean many things, and that is one of the greatest challenges in the mentoring relationship. The expectations of a mentor can run the gamut from wise sage to counselor or coach to best friend for life.
Begin the process of finding a spiritual mentor by sitting down with your child and together clearly defining the role and expectations.
Then remember this thought when it's time to approach someone about spiritually mentoring your child. Avoid using the word mentor when you set up your meeting. (Remember, the person you are approaching may have a different expectation upon hearing the word, mentor.) Instead, ask the prospective mentor to lunch or coffee. Then, when making your request during the meeting, share what you are looking for based on the definition you and your child came up with.
2. Identify Your Child's Needs
You want your child to be invested in this spiritual mentoring relationship and to look forward to spending time with their mentor.
Establish a list of needs by asking your child what it is that they need/want in this relationship. Your child may say that they want someone who can help them grow in reading the Bible or in gratitude.
They may indicate that they hope for someone who shares their interests and is willing to spend time together enjoying one or more of them. They may be in search of a cheerleader, motivator, or good listener.
Whatever it is, put it on the list.
In addition to your child's list, create one of your own. After all, you are the parent. You know your child, their needs, and your hopes. What do you see as your child's needs? What are your hopes for this spiritual mentoring relationship? In what area do you want to see your child grow?
Once the lists are complete, schedule a date with your child. Go to breakfast, enjoy an ice cream, or visit a local park. Sit, and together create one list of needs from the two.
Photo Credit: ©GettyImages/georgemuresan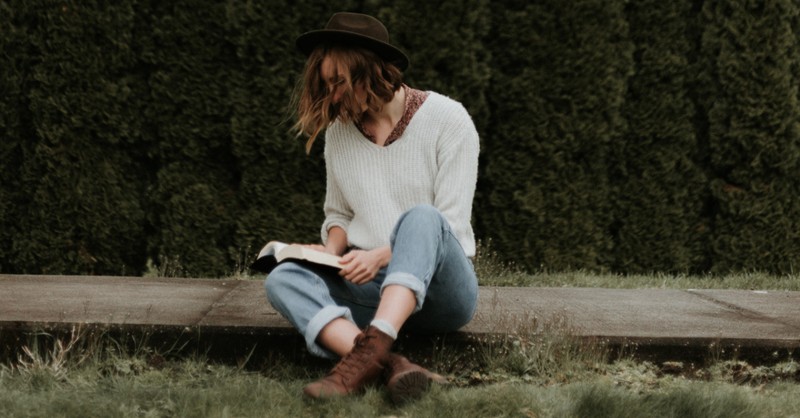 3. Clarify Your Expectations
Once the list of needs is finalized, it's time to clarify your expectations.
All too often, we set about to find a mentor who can provide all the wisdom and insight our children need in every area of life. Perhaps it's not a mentor we're hoping to find but a superhero!
Let's get honest for a moment, there is no one single person who can possibly offer the wisdom and insight that our child needs in every area of life. That's one reason we are looking for a spiritual mentor in the first place.
Consider developing a team of mentors for your child. Go back into the list of needs. Group them and prioritize them.
Then search out mature Christians who can challenge your child in each identified area: spiritual matters, growth in prayer, handling peer pressure, dealing with disappointment, obeying those in authority, or whatever the needs are.
Build your team by looking for mentors for the most pressing needs first.
4. Consider Possible Mentors
Needs and expectations clearly understood, it's time to begin the search for mentor candidates.
Start by inviting your child to help you make a list. At this point, you are simply creating a list. Don't make any judgments here. If your child suggests a name, put it on the list.
Take some time putting this list together. Don't hurry the process.
Encourage your child to keep their eyes open for people around them whom they respect and enjoy. Let your children come up with some names on their own. Then suggest others for them to consider.
Photo Credit: ©Unsplash/Priscilla Du Preez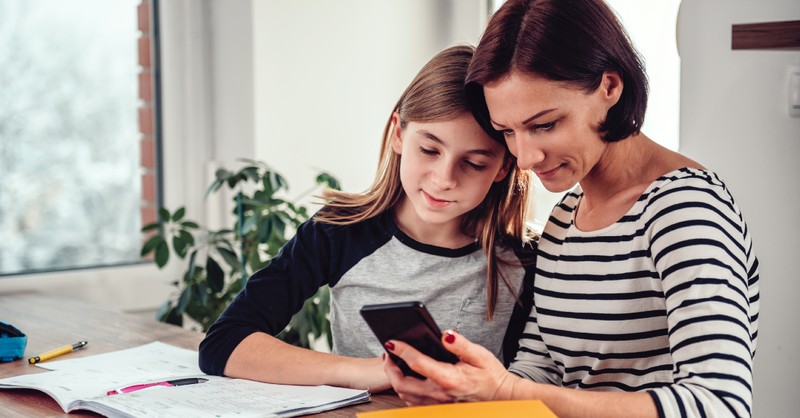 5. Narrow the List of Mentor Candidates
More than likely, there are going to be some pretty amazing people on your list, and these amazing people will have much to offer. That doesn't mean they are the perfect mentor for your child or their needs or this season.
Before approaching one of those great names, here are some things to consider.
Be the same gender as your child.
Have a deep and strong personal relationship with God.
Share common values with you and your child.
Have a track record for producing good fruit.
Exhibit Christlike characteristics in their daily life.
Have their priorities in line with Scripture.
If married, give every indication of living in a healthy marriage.
Be committed to your child's spiritual growth and development.
Guide, encourage, support, cheerlead, challenge, model, and hold accountable.
Have room in their life for this mentoring relationship. (Consider the person's season of life and the commitments that come with it.)
Be candid in their response: able to give your child direct, straight-forward, honest answers.
Have thick skin. I know the odds are slim, but it's possible your child may not like everything a mentor says to them. There may be times when direct, straight-forward, honest input rubs your child the wrong way. A mentor needs to be able to tough out gut reactions and the silent treatment.
2. Make Sure There's a Personal Connection
Once you and your child have narrowed down the list of potential spiritual mentors, look it over for anyone your child may already have a personal connection with or think they could connect with.
Before you even ask them about the possibility of mentoring your child, get to know them. Invite them to spend some time with you and your child. Take them to lunch, go play miniature golf, play board games in your family room. Make sure there is some chemistry before moving forward.
Photo Credit: ©GettyImages/Kerkez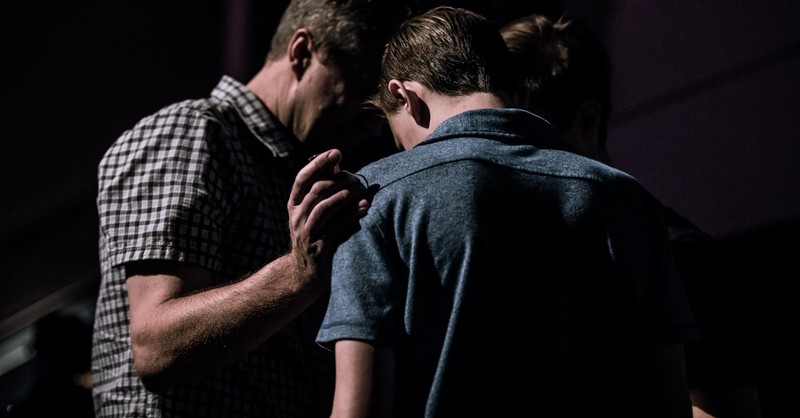 7. Pray!
Of course, prayer needs to be part of the entire process. Before you begin each of these steps, pray.
Ask God to bring people into your life who can be spiritual mentors to your child. Pray over the list of names you and your child have created. Plead for God to reveal the mentor who is right for your child. Pray for eyes to see.
This is certainly a prayer that God will love to answer! He cares about your children's spiritual developments way more than you ever could. And if he knows the number of hairs on your child's head, he surely wants to be involved in this process. Include your child in your prayers.
Once a personal connection has been established, you are ready to pop the question and watch the special relationship begin.
While it is clear from God's Word that parents are responsible for the teaching and training of their children (Proverbs 22:6, Deuteronomy 11:19, Psalm 78:5-6), we don't have to carry out the responsibility alone.
As we saw in the examples of mentorship from both the Old and New Testament, life in community is important for our spiritual growth and development.
Create a safe and strong community for your children by helping them find spiritual mentors – ones who will offer support and affirmation of what you and your spouse are teaching in your home.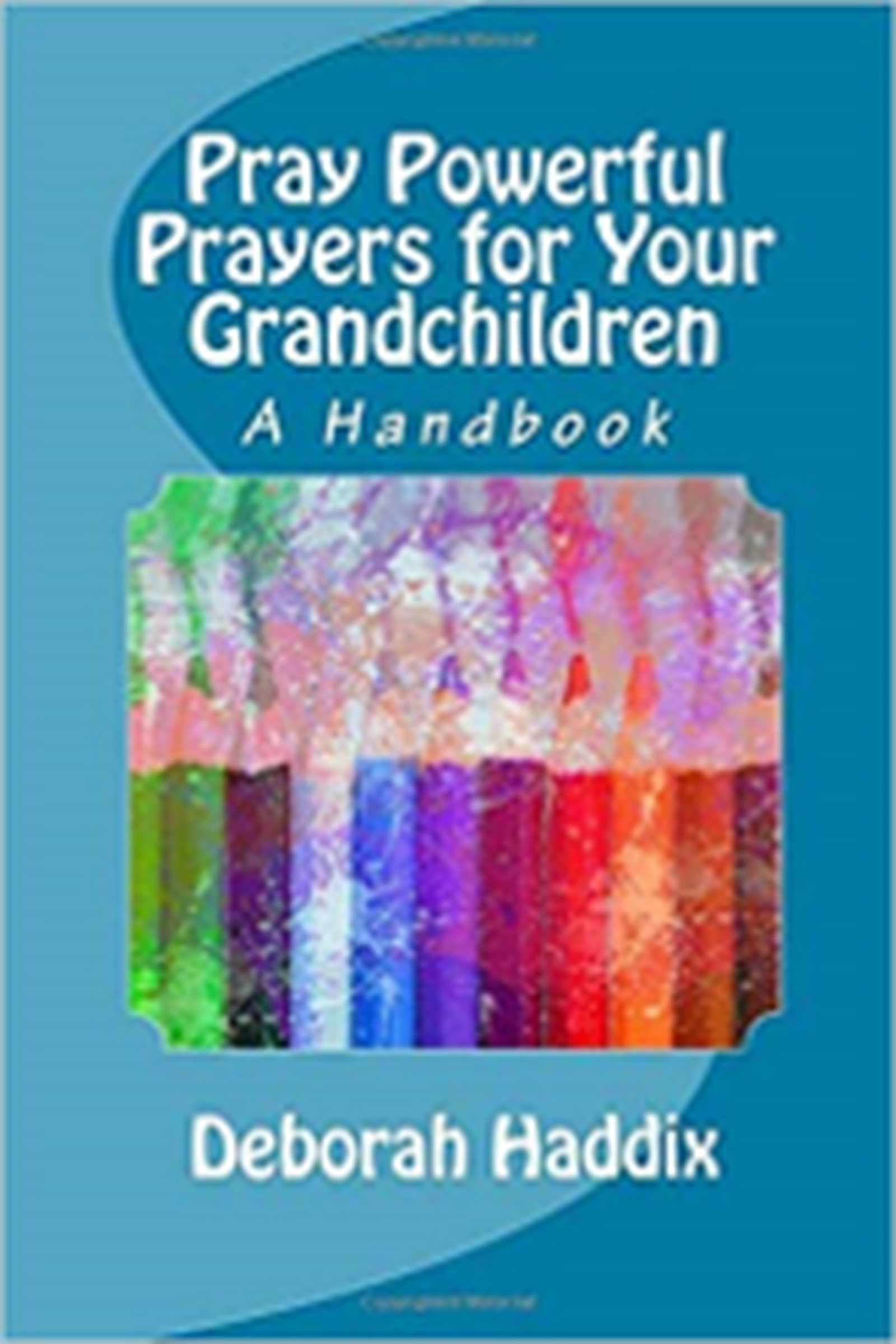 Deborah Haddix serves as Prayer Resources Coordinator for the prayer ministry of Christian Grandparenting Network. She is also an author, blogger, speaker, and Christian Life Coach. Passionate about helping grandparents become more intentional and effective in carrying out their biblical role, Deborah developed the 30-Day Praying with Purpose Prayer Challenge for Grandparents and authored Praying Powerful Prayers for Your Grandchildren. Connect with Deborah at her website.



Photo Credit: ©Unsplash/Jack Sharp
---