4 Ways to Help Your Kids See the Bible as Truth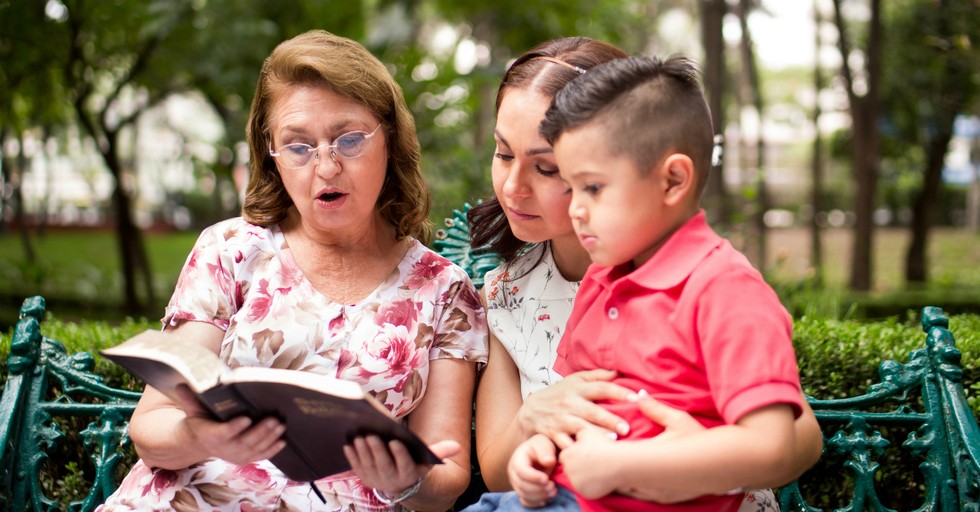 "Sometimes I can't sleep," my 12-year-old granddaughter said, "I'm kinda scared of the Corona Virus."
I hugged her tight. Honey, God is protecting us and He'll always be with us no matter what."
She sighed. "I know. But sometimes I'm not so sure."
How do we grandparents and parents convince, show or prove that we can rely on God's truth?
A better question is, how do we win the battle between the world's destructive lies against God's undeniable truths?
Sometimes unequipped, we step into that battlefield. Between bowls of cereal in the morning and brushing teeth before bed, we have to fight to raise our kids strong, solid and fearless defenders of God's truth.
We begin first by recognizing they question what we present to them. That's why we must be not only alert but creative in that effort.
That creativity comes from God's wisdom. His wisdom to recognize that merely "Telling," them that God's Word is truth" may no longer be enough.
What's the alternative? Rather than merely telling them, we need to "show" them that His Word is truth. If we don't, social media, the internet and outside influences will show them the way to their own distorted truths.
But they cannot win. Victory is ours when we use the best, most effective and powerful weapon called "example."
Gulp. Do we have to live out God's truth first? The answer is a resounding 'yes'. And here are 4 ways to help accomplish that.
Photo Credit: ©GettyImages/Aldo Murillo