5 Ways to Parent Well, Even in Survival Mode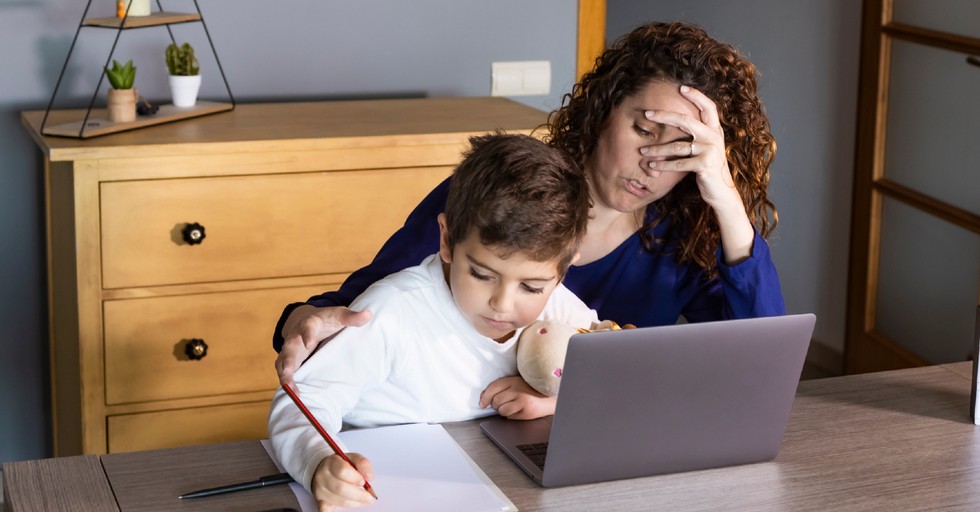 Becoming a parent has been one of the most precious answers to prayer I have ever experienced. After waiting nearly a decade for a baby, our bundle of joy was miraculous!
Our son's birth came with some small complications that left his immune system flared and unhappy for a long time. One side of our family also sustained a tragic death hours after bringing him home from the NICU.
While the other side of our family was in the midst of a devastating breakdown. Our two longest held prayer requests for our families of origin had closed doors right on the heels of a most precious "yes!" from the Lord. It was a whirlwind of emotion!
On top of the intensity of those extended family heartbreaks came a very long season of no-sleep. A very long season.
Our son's immune system issues meant he was uncomfortable constantly… and constantly letting us know. There would be virtually no sleep for three years. Many weeks, he could only sleep ten minutes at a time.
Until he was three years old, he was unable to sleep more than ninety minutes at a time. We thanked God he didn't have physical issues that were more severe, but to say I was exhausted and brain dead would be an understatement.
We tried all kinds of doctors, all kinds of diets, all kinds of sleep books. I heard it all and tried it all. The doctors didn't believe me and just said I was a new mom and overreacting. My "favorite" advice was from one woman who sad, "Well clearly you did this to him! You've woken him up so many times to snuggle and play with him, now his body can't sleep right! You've probably been trying on all his new baby clothes."
My mouth fell open and I think I stood there in shock until she walked away. A relative needed to be relieved of him after just a few short minutes because screaming at him to stop crying. I was totally unprepared for this. And to top it off, I was completely foggy headed with lack of sleep and grief from our family losses.
My visions of family life faded into survival mode.
I had known some families with special needs children who had many more complications than we were experiencing, but also had significant sleep issues, and I remembered the bleary exhaustion that often covered their faces. I understood a taste of that. It was the look of survival mode.
It took three years to finally have enough symptoms surface (so mom's concerns couldn't be ignored anymore) and shuffle through enough doctors to find one to help our son. I cannot express the gratitude we all have for that man! For about six months after treating his immune system he got up three times a night (major improvement), then two times a night, then once a night (around five years old we hit that mark).
More sleep for everyone meant better moods, clearer thinking, more thriving and less surviving. I could breathe again--and what a gift simple sleep became for all of us!
But in the meantime, our family learned some things about survival seasons:
Photo Credit: ©GettyImages/coscaron