5 Ways to Prepare Your Kids to Pick the Right Church One Day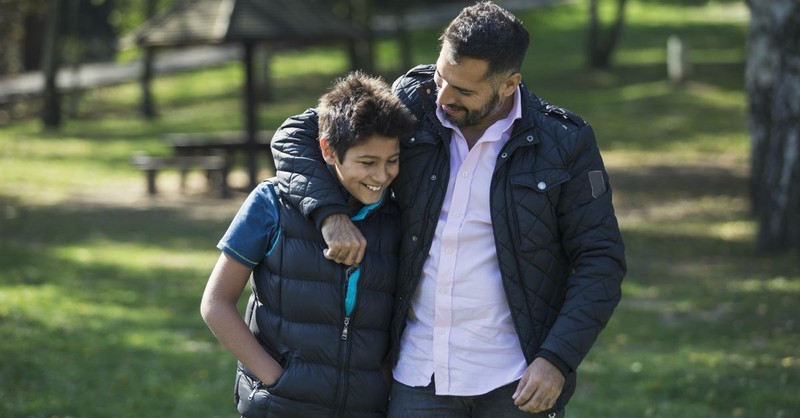 This year, our family will set out again on a series of trips. We will embark on several visits to college campuses in search of a right "fit." This last round will be bittersweet as we navigate the region for our youngest, a junior in high school.
My children are each following distinctive paths that use the gifts and personalities that God has given to them. They include a degree in coding for virtual reality, culinary arts, and engineering.
So many questions surface as we seek a college that fits each person. Could my child get lost if it's too big? What are the opportunities for connecting with others? Will they be treated as a "number" or as a valuable member of the college community? Can they engage with the neighborhood around where they reside?
Ironically, I found myself long ago asking these same questions about churches for our whole family. I realized that my children may not end up living nearby. And even if so, would they stay with the church of their childhood?
Our job as parents is to launch their faith. Only God knows where that will take them. But we can equip them to navigate this decision. Here are steps you can take to set your child up for success as they pick their own home church.
1. Begin When Your Children Are Young
I recall the scriptural accounts of Timothy. He landed far from his roots. Yet, he carried his faith with him.
In two instances, Paul references the influence of others in Timothy's childhood who nurtured his faith: "I am reminded of your sincere faith, a faith that lived first in your grandmother Lois and your mother Eunice and now, I am sure, lives in you " (1 Timothy 1:5). His mother and grandmother were following the command that had been set forth to their Jewish ancestors:
"Hear, O Israel: The Lord is our God, the Lord alone.You shall love the Lord your God with all your heart, and with all your soul, and with all your might. Keep these words that I am commanding you today in your heart. Recite them to your children and talk about them when you are at home and when you are away, when you lie down and when you rise. Bind them as a sign on your hand, fix them as an emblem on your forehead, and write them on the doorposts of your house and on your gates." Deuteronomy 6:4-9.
2. Attend a Home Church That Engages the Whole Family
Our congregation values the service and voices of the youngest members. My children have always been ingrained into the life of the church. For instance, when my daughter was in elementary school, an observant church member and friend invited her to place the communion cups into the trays as we celebrated the Eucharist monthly. Another member asked my daughter to accompany her on trips to pick up last-minute items for Sunday School.
Some of the ways children learn about church happens behind the scenes. How do they hear parents talk about church? How do they see conflicts resolved? Do they have opportunities to share in setting up/cleaning up for special events? Do they attend funerals and weddings?
All these elements teach children how to identify with the culture of the local congregation.
3. Intentionally Visit Other Churches
Visiting other churches on occasion can give your children samples of what to look for and what not to look for when the decision becomes their own one day.
I'll admit that my children have an advantage: I occasionally guest preach at other churches. On those days, my family comes with me. In addition, we try to explore churches outside our comfort zone on vacations. We have feasted from a full buffet of spiritual nourishment. Our experiences include small, medium, and large as well as rural, suburban, and urban places of worship. In addition, we explore across denominational lines.
It's easy to become creatures of habit so it doesn't come naturally to explore other congregations in place of your own. However, we all could use a step in a new environment and skip our regular routine occasionally to do that without any sense of betrayal to our home church.
Furthermore, why not try a different day or time of worship. It may not seem like a big deal at the time, but it may become a point of reflection for your child at the moment of making their own faith decisions. As parents, we are equipping them to do that.
4. Converse with Your Child about the Right Fit
When your children are old enough to make this decision, as they begin college or move away from home, it's time to help them think strategically and faithfully about this step.
Walking into a new church alone is not for the faint of heart. We all crave to feel included in a community. My husband and I discuss with our son some ways to get a feel for the church outside of the worship service. Are there college aged ministries he could participate in? Mission opportunities? Special events? All these entry points become touch points for feeling the culture of a church.
In addition, understanding the church culture is important. Who is up front during worship? Does the congregation include a diversity of generations? Does the bulletin/website indicate that it is welcoming to new people? Is it a "neighborhood" church or do people drive from areas outside its community? What goes on during the week outside of church service?
Have conversations with your child that ask these very questions to guide them in making the right choice for their walk with God.
5. Above All, Trust God
We live in an imperfect world. There are many reasons why good intentions fail to unfold as expected or hoped. But thankfully, God knows and loves our children better than we do. Maybe your child didn't grow up in a church home or was immersed in the life of the church. Maybe they were but are not making steps toward finding a church home. Now what?
1. Ask your child if they have friends who talk about their church. What are their thoughts on joining them?
2. Know what might be an entry point for your child. Is there a church in the area that is known for music, missions, drama, college aged ministry?
3. Pray for the Holy Spirit to be speaking to their heart. It's hard not to be in control anymore. Let go and let God while continuing to be there for those unexpected faith questions.
As I write this, my own son is trying to navigate this very process. Helping our kids narrow down their choices is a key aspect of parenting. We do it with so many other places of decision making, let's remember this crucial one.
---
Stephanie Thompson is an ordained pastor, writer, speaker and currently a substitute teacher who resides in the south suburbs of Chicago with her husband and three children. Some of her favorite things include iced coffee, exploring beach towns and reading from her increasingly long book list.
Photo Credit: ©GettyImages/Sladic