4 Ways to Trust God as a New Parent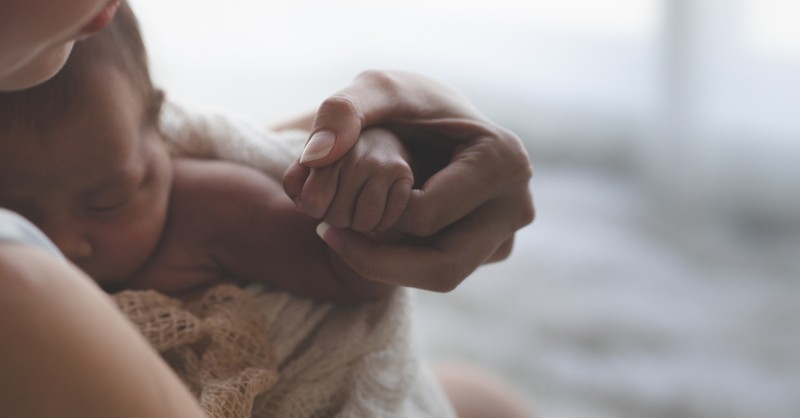 I distinctly remember the moment we left the hospital with our first child. I couldn't believe that the nurses let us leave with him. It was terrifying and exhilarating at the same time. We were amazed at this new life that God had given us, and we could barely keep our eyes off him.
Along with that excitement and awe came deep and important questions: Will he be strong in his faith? Will we be able to give him a solid foundation in the few years that he is in our care? Will we know how to navigate the challenges and valleys of life with him? Trusting God when the path ahead is vague and undefined is not easy. But God has not left us without a road map. Let's look to the Bible for examples of parents who successfully trusted God with their children.
1. Trust God with the Unknown
We are all very familiar with the story of baby Moses. It is probably one of the earliest Bible stories that children learn. At first glance, the story seems to be about a tiny baby in a basket destined to be a great leader of a nation. But if we look at this story with fresh eyes, we will see that the real heroine of the story is Moses' mom, Jochebed.
Jochebed knew there was something special about her beautiful baby boy. He was born at a terrifying time in Jewish history. It was a time when the life of every Hebrew baby boy was in danger of being snuffed out at the order of a threatened ruler. Jochebed was able to hide Moses from the ruthless soldiers, but only for a short period of time. When she knew that she could hide him no longer, she created and executed a plan. She had no idea how the story would end, but her faith guided her and empowered her to act when the outcome was unknown.
We can learn a lot from this faith-filled mother. As you stand over your newborn's crib and are flooded with emotions, know that God is the God of the unknown. You will not be able to protect your child from every difficulty in life, and the outcome of your faith-based parenting decisions will, at times, be unclear. But always remember that God is simultaneously the bridge and the destination through difficult times. Hold tight to the knowledge that He can not only see but is intimately intertwined with the journey your child is on. You can trust him with the unknown.
2. Trust God's Promises
Hannah was loved by her husband, Elkanah, but lived at a time in history when a woman's worth was defined by the number of sons she bore. Her husband's devotion and love to her was no salve for the wound of being barren. The Bible tells us that she prayed with such fervor that Eli, the priest, thought she was drunk. In that desperate prayer, Hannah made a deal with God: promise to give me a son, and I promise to give him back to you.
God fulfilled His promise, and Hannah was faithful to hers. Scholars estimate that Samuel was 3 to 5 years old when Hannah returned to the temple and placed him in the care of Eli, the priest. Like Jochebed, she was relinquishing control of her beloved and longed-for son. But her faith in the God who keeps promises gave her the strength to keep hers.
As we think of the faith of Hannah, we are reminded of the trustworthy nature of God. He is faithful to all of His promises. A powerful verse I have claimed for my son over the years is Philippians 1:6, which says, "He who began a good work in you will carry it on to completion until the day of Christ Jesus." As you set out on your parenting journey, pray these promises of God over your child. He can be trusted to be faithful and true to everything He says He will do.
3. Trust God to Make a Way
The well-known tale of a father who is willing to sacrifice his son on an altar is a story that can make you cringe. But, as with a lot of stories in the Bible, the truth is hidden beneath the surface. It's not about high drama and intrigue. It's not even about blind obedience. It's about a man who trusted God to make way.
When Abraham traded in his comfortable and prestigious life in Ur for the life of a homeless nomad, he trusted God to make a way. When he looked up at the stars in the sky and trusted God's promise that his descendants would be just as numerous (despite his age and barren wife), he trusted God to make a way. And when he laid his son on the altar and raised his knife to slay him, he trusted God to make a way. And every time God did.
God will likely never call you to an act of obedience as dramatic as Abraham's, but He will call you to do some difficult things in your journey as a Christian parent. Spend time getting to know the heart of God. Understand that He is a good and loving father to you. When you understand who God is, you, like Abraham, will be able to trust that no matter what God calls you to do, He will always make a way.
4. Trust God to Water the Seeds of Faith
Timothy was a young man with great faith. The Bible tells us the origin of this faith in 2 Timothy 1:5, where Paul says, "I am reminded of your sincere faith, which first lived in your grandmother Lois and in your mother Eunice and, I am persuaded, now lives in you also." His mother and grandmother were instrumental in laying a foundation of truth and righteousness in Timothy's heart.
We don't know exactly what his grandmother and mother did to impart their faith to Timothy, but whatever it was, it was noteworthy. In his youth, those women established a rock-solid faith in Timothy that flourished and kept him grounded in the Lord. He wasn't dependent upon them to continue to pour their faith into him. Their work was completed when his faith became his own. Then they released him to the Lord and trusted Him to continue to water the seeds they planted.
As a new parent, the greatest gift you can give your child is a faith in the almighty God. This does not happen overnight, and it is not done sporadically. And in many ways, it is a mysterious work of the Holy Spirit. A solid foundation is laid brick by brick, day by day. Talk about the work of God in your life. Share the truths of Scripture. Tell your child about the hope you have. And trust that the Word of God never returns empty. It accomplishes what God desires and achieves the purposes for which He sends it out (Isaiah 55:11). Tuck the Word of God into the corners of your child's heart and pray daily for their relationship with Jesus. And then trust God to bring to maturity what you have started.
Becoming a parent for the first time is both exciting and terrifying. But you have a heavenly Father who is good and trustworthy. Trust Him with the unknown, cling to His promises, know that He always makes a way for His will to be done, and have confidence that He will always complete what He starts. The path is not always easy or clear, but you have a loving companion every step of the way.
Related Resource: Listen to Our FREE New Parenting Podcast! Christian Parent/Crazy World with Catherine Segars is now available on LifeAudio.com. You Can Listen to the First Episode Now:
Photo credit: © Getty Images/x-reflexnaja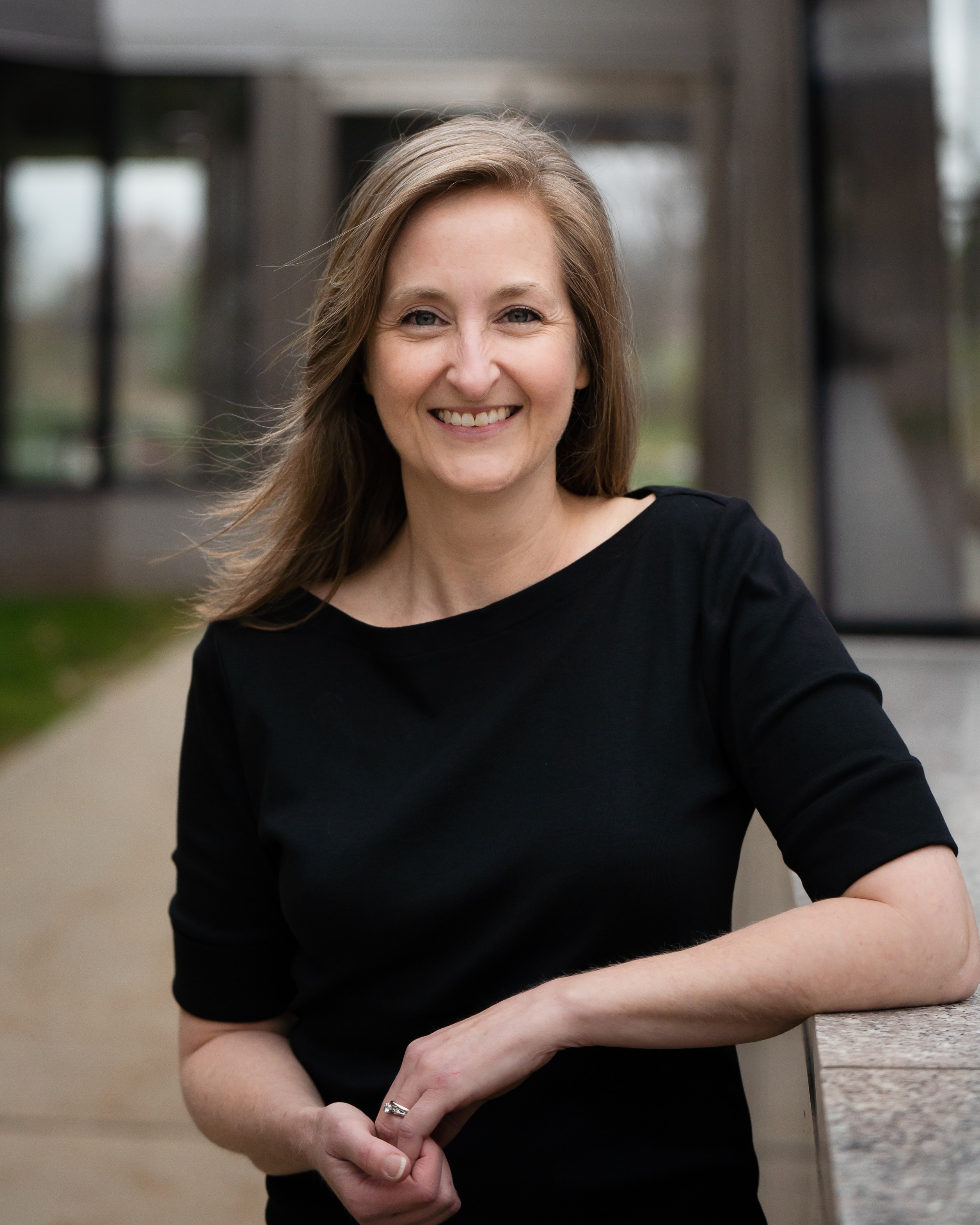 Laura Kuehn is a licensed clinical social worker with a specialization in children and families. She is the founder of www.cornerstonesforparents.com, an online resource for Christian parents. Cornerstones offers parents faith-based tips on how to correct, disciple, and connect with their children. She lives in New England with her husband and two teenage children.
Related podcast:
The views and opinions expressed in this podcast are those of the speakers and do not necessarily reflect the views or positions of Salem Web Network and Salem Media Group.
Related video:
Are you in the trenches with your toddlers or teens? Read Rhonda's full article here!