What Does Your Marriage Teach Your Kids?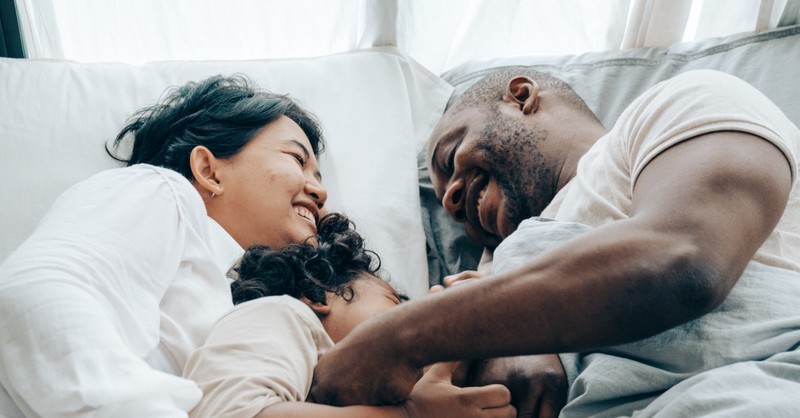 My daughters and I were taking an evening stroll when we barged into a young couple intertwined in a hug. The young man had escorted his lady home, and they seemed to be having trouble bidding each other goodbye. My daughters chuckled sheepishly at the sight. "They look like they are in a wedding," my eldest blurt out.
Her remark struck me as odd and set my mind in motion. "Why did she compare the couple to lovers in a wedding? Why didn't she compare them to mommy and daddy? How often do they see my husband and I hugging and splurging affection on each other? What kind of marriage are we modeling to our kids?"
Among other factors, a child's worldview is shaped by the habits and attitudes they glean from the people closest to them. Your marriage is an open book, and your kids are constantly flipping through the pages. Here are seven lessons that your kids are gleaning from your marriage.
1. How to Treat Their Future Spouse
We all want the best for our kids. We hope they eventually meet the right person and revel in blissful marriages, even more sizzling than our own. But here's the truth, your marriage is the prototype of the type of marriages your kids will carve out.
When kids grow up seeing their parents happy, respectful, loving, and affectionate towards each other, that image gets etched in their minds. When they finally get hitched, they (subconsciously) retrieve the "marriage code of behavior" stowed away in their brain and replicate it down to a T. They treat and relate to their spouse in the same way they saw their parents do.
We, therefore, need to be wary of the image we are painting to our kids where marriage is concerned. Granted, parents are not meant to strive for great marriages just because the kids are watching. Whether kids are in the picture or not, we need to glorify God with vibrant, thriving marriages. But it should not be lost on us that our marriages speak volumes to our kids. Here are some healthy marriage habits that you may want to be imprinted in your kids.
Showing physical affection to your spouse, holding hands, hugging, kissing, etc.
Keeping tabs with your spouse during the day through calls and texts
Saying a proper unrushed goodbye when either of you is dashing out and welcoming each other home joyously
Scheduling regular alone time with your spouse for date nights, movie nights, lunch dates, etc.
Complimenting each other
Surprising each other – flowers, surprise birthday parties, etc.
2. How to Forgive
"A happy marriage is the union of two good forgivers" – Ruth Bell Graham
Let's be honest; marriage has to be the actual point where the rubber meets the road. It's a union of two different people raised in different settings clutching onto the hope that they can co-exist happily ever after. It's peppered with a gazillion of opportunities for you and your spouse to bump heads.
But that also means that you have plenty of chances to dish out forgiveness. Remember, your kids are your audience. They see how you work yourself into a lather when your husband leaves his socks unattended -on the floor. They see you huffing and puffing when your wife takes too long to get ready on Sunday Morning.
But what happens after your spouse antagonizes you? Do you hang on to the grudge, meditate over it for days on end and constantly remind your spouse about it? Or do you forgive and forge ahead? Forgiveness is paramount for a marriage to work. If your kids see you perpetually extending forgiveness to each other, they learn to do the same.
3. How to Serve
The call to serve others is weaved throughout the Scriptures. Jesus Himself said that He did not come to be served but to serve others (Mathew 20: 28). For a marriage to flourish, spouses must learn to serve each other.
Serving your spouse is putting their needs above yours. It is crawling out of your warm cozy bed to fix your spouse some breakfast before they head out the door. They can fix it by themselves, but you choose to serve them. Is it a tad inconvenient? Yes. Is it sacrificial? Yes. But that's what Christ would have us do. We are to look out not only for our own interests but also for the interest of others (Philippians 2:4).
Constantly seek to meet your spouse's needs. As you serve each other, your kids learn to do the same.
4. How Christ Relates to the Church
"Therefore, just as the church is subject to Christ, so let the wives be to their own husbands in everything. Husbands, love your wives, just as Christ also loved the church and gave Himself for her." (Ephesians 5: 24-25).
Paul likened the relationship between a man and his wife to that of Christ and the church. Both the husband and wife are given arduous tasks, which they can only accomplish through God's grace and help.
Wives are to submit to their husbands – In everything. On the other hand, husbands are to love their wives even if it means dying for them. Whoa, that seems to me like a very daunting assignment.
As our kids study God's Word, they will better understand the relationship between Christ and the church if they see us modeling the same in our marriages.
5. Commitment
When you get married, you are no longer two individuals but one (Mathew 19:6). It is, therefore, not business as usual. Both of you need to buckle up and buffer your marriage from the myriad of things that threaten to separate you. Enter commitment.
Commitment is to a marriage what water is to a fish. Without it, spouses will call it quits at first sight of a storm. When you are committed to your marriage, you will spare no effort to make things work. You will compromise, sacrifice, forgive, appreciate, love, and respect your spouse. You will tweak your schedule to make room for date nights. You will go the whole nine yards just because you are committed to your marriage.
As your kids grow and begin to understand the concept of marriage, they do not need lengthy discourses about it. They see how committed you are by the things you do. They learn commitment from your marriage.
6. How to Share Chores
Thankfully, gone are the days when a husband would be sprawled out on the couch as the wife breaks her back trying to soothe a child on one hand while stirring a pot with the other. Household chores are as constant as monthly bills; they never end.
Therefore, it is paramount that both the wife and husband share in household duties. When kids grow up seeing both parents taking up household chores, they learn how to share tasks. It also shapes their expectations for the future. Your daughter will not walk into their marriage expecting to crush under the weight of household duties. Your son will not scorn at the prospect of changing his child's diaper when he becomes a father.
7. That Marriage Is a Good thing
Recently, marriage has gotten a bad rap, with divorce rates soaring through the roof. Young people often wonder whether marriage is worth stepping into with the trail of broken marriages they have witnessed. God is the author of marriage, and the Scriptures state that His way is perfect (Psalm 18:30). This means that God designed marriage as a good, perfect gift.
A marriage that has Christ as the foundation will not only work but will also bloom. Yes, the rain may pound, the floods may come, and winds blow, but such a marriage will not topple over because it is built on the Rock (Mathew 7:25).
Christian parents have the opportunity to model marriage as a good and desirable institution for their kids. Hold up the marriage banner high for your children. If you do, staggering divorce rates and other horrid marriage tales will not dissuade them. They have seen a good marriage first hand.
Photo credit: ©Pexels/Ketut Subiyanto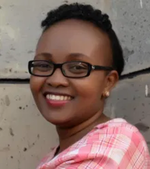 Keren Kanyago is a freelance writer and blogger at Parenting Spring. As a wife and mom, she uses her blog to weigh in on pertinent issues around parenting, marriage, and the Christian Faith. She holds a degree in mass communication with a specialty in print media. Follow her on Facebook and Instagram and/or shoot her an email at kerenkanyago@gmail.com.