What Is a Godparent and What Role Do They Play Today?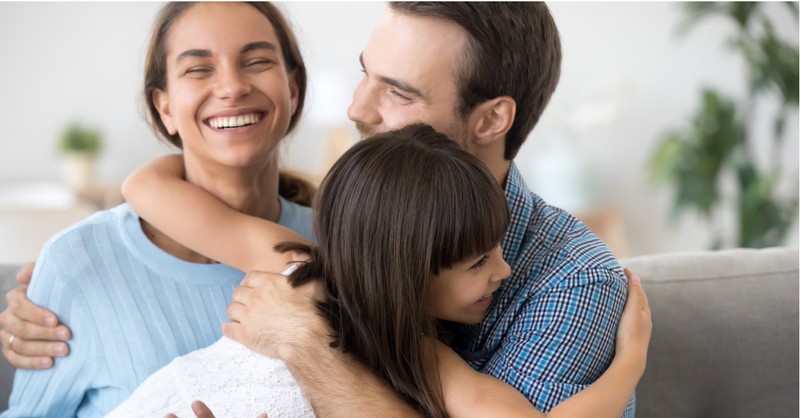 The role of godparents is a high honor given to a man and a woman after the birth of a child.
Godparents are often chosen for their relationship with the Lord and their relationship to the parents of the newborn child. Many times, one Godparent will be chosen by the mother for her side of the family, or a close friend, and likewise one on the side of the father for a relative or close friend.
Traditionally a godparent will take part in a baptism or baby dedication for the infant, and make a vow to assume a role in the spiritual development of that child. A godparent serves God in developing a close-knit relationship with the child, encouraging through a Christian light whenever possible.
Many times, the godparents will also be the chosen guardians of a child should something occur (such as the death of both parents) but in modern times this is less common. The choosing of godparents and the role to become a godparent is no light matter, it is a great honor that should be taken seriously.
Are Godparents in the Bible?
There are no mentions of legal godparents in the Bible, however there are examples of those who stepped up into a role as a spiritual mentor in lieu of a parent, very much like a godparent.
One example would be Mordecai in the book of Esther. Esther 2:7 explains, "Mordecai had a cousin named Hadassah, whom he had brought up because she had neither father nor mother. This young woman, who was also known as Esther, had a lovely figure and was beautiful. Mordecai had taken her as his own daughter when her father and mother died."
Mordecai did not act only as a guardian to Esther in providing housing and food, but spiritually as a godfather to her. When she is chosen to become Queen by King Xerxes, she is suddenly faced with huge decisions concerning her people. Mordecai encourages her in her faith and in the courage of God to act.
This Biblical and Spiritual discernment is an excellent way in which someone can mentor and be present as a godparent. Helping the young man or woman make godly and wise decisions in their own path, and knowing that their godparent supports them fully is a great gift.
Another example would be Elizabeth, the cousin of Mary, Mother of Jesus Christ.
When Mary is told she has been chosen by God to carry the Savior she is suddenly faced with a holy and spiritual call that no one had ever faced before, nor will anyone face again in a virgin conception.
We are told in Luke 1:39, "At that time Mary got ready and hurried to a town in the hill country of Judea, where she entered Zechariah's home and greeted Elizabeth. When Elizabeth heard Mary's greeting, the baby leaped in her womb, and Elizabeth was filled with the Holy Spirit. In a loud voice she exclaimed: "Blessed are you among women, and blessed is the child you will bear! But why am I so favored, that the mother of my Lord should come to me? As soon as the sound of your greeting reached my ears, the baby in my womb leaped for joy. Blessed is she who has believed that the Lord would fulfill his promises to her!"
Mary proceeds to sing a song of gratitude and joy from this great encouragement from her cousin. Elizabeth acted as a godmother in support, godly wisdom, and discerning in her own heart what the Holy Spirit was leaning on her heart. Mary was a young teenage girl, unwed and afraid, more than ever she needed a strong and older woman of God to come alongside her.Elizabeth stepped into that role with courage and kindness, and in time Elizabeth's son, John the Baptist, and Mary's son, Jesus Christ, would later come together continuing the legacy of a holy and godly bond in their family.
Do You Have to Be Catholic to Be a Godparent?
Although the specific naming term of godparent arose through Catholicism, it is not exclusive to the Catholic Church to become a godparent.
It is widely practiced and honored in many Protestant branches of the church. Not all Protestant Churches believe in infant baptism, but generally through baptism or child dedication a newborn will be brought forward in the church for a blessing and commitment before God to raise the child in a Christian home.
Godparents often come alongside during such ceremonies or baptisms to affirm their commitment to the parents of the child, the child, and most of all to God Himself that they will seek to help the child grow up to know that they are loved, supported, cherished, and known by God.
The Modern Role of Godparents and Their Responsibilities
In modern times the role of godparents remains the same in the root: to encourage a child up in the Lord. This can be lived out in many different ways.
The Bible instructs us to, "Start children off on the way they should go, and even when they are old they will not turn from it" (Proverbs 22:6). As a godparent, you serve a different but important role in helping to teach the child the way in which they should go.
Roles of a godparent fundamentally require helping the child in their spiritual journey, but it does not stop there. As a godparent, it is also a responsibility to be present as a mentor and person who desires to be present in a child's life. This can play out as attending a soccer game, or taking the child for an intentional day of spending time with them.
Celebrating their achievements and being present throughout their lives is the fundamental role of a godparent. Above all else, loving the child through the love of the Holy Spirit is the role and responsibility of a godparent.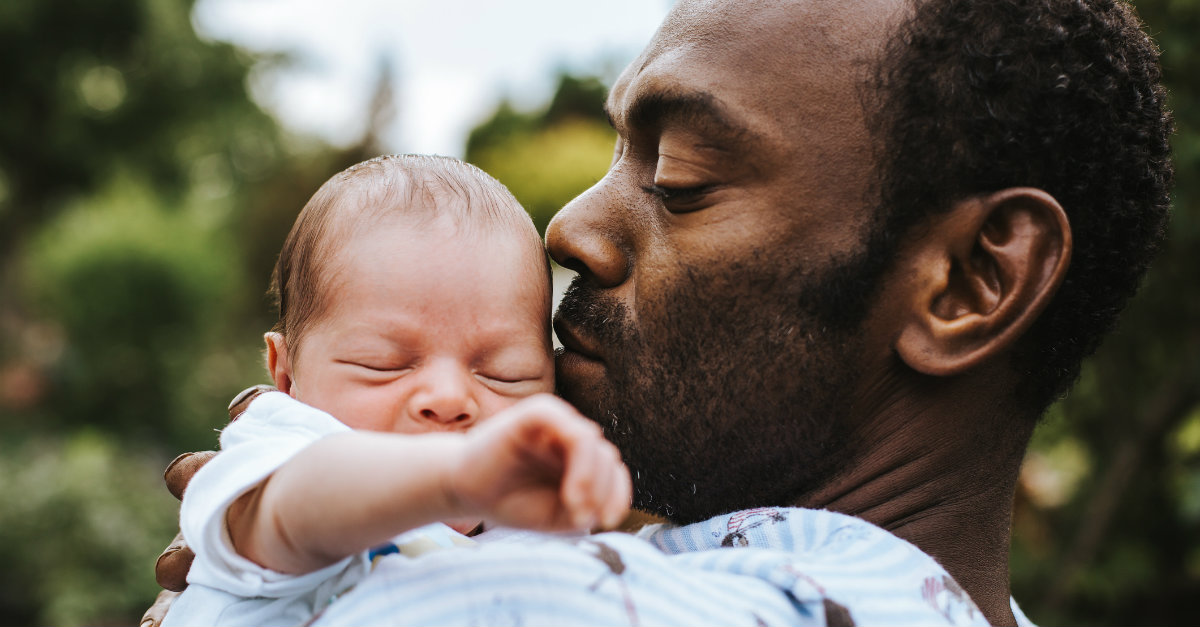 Photo Credit: ©GettyImages/Kay Fochtmann EyeEm
How to Choose Godparents
It is very important not to let the choosing of godparents be a passive or quick decision. Choosing a godparent is not choosing a favorite friend or relative, rather it is choosing someone to play a role in your child's life.
Typically, a mother will choose the godmother and the father will choose the godfather, but that is not a set-in stone rule. Together a mother and father should choose the godparents that are best for their child, not ones out of pressure or convenience.
Prayer is the first step to this. Asking the Lord who His choice of godparent for your new little blessing is, or asking Him to make it apparent to your own heart who will take on the role well. It is also wise to consider how this person has lived their own life.
Have they sought to have a deeper relationship with the Lord, even in their own imperfections and flaws? Have they handled trials and stormy seasons in a godly manner? Are they honest, trustworthy, and do they have an intentional heart for children?
Lastly, would you trust your child to learn and grow from their influence?
Choosing a godparent is not an easy task, but it is one of consequence. It is crucial to ensure the person you choose will take on the role and not neglect it.
How to Be a Good Godparent
1. Pray for Your Godchild
Praying for your godchild is important daily. The Lord knows what is going on in their lives, what they will face and what they will learn that day. Pray protection over the child, pray that the child does not fall into harm, and pray that the Lord blesses the child that day.
Also pray that the Lord will guide and direct you in how to pray for and be there for the child that day.
2. Develop a Relationship with the Child
Godparents in many ways are like a second set of parents but in a different way. Often a child may feel more comfortable sharing about some aspects of their lives they would not share with their parents. Developing a relationship from a young age is important so that the child knows the godparent is there for them.
At times, it may look like giving advice from a Christian perspective on big life decisions, at times romantic decisions, or at times developing relationship to live out life with that child. Never discount the blessing and impact a day of ice cream and mini-golf can have on a child.
3. Be Intentional
More often than not children can pick up on intentionality and sincerity with someone. If they feel accepted and wanted they will feel more inclined to grow closer with someone. As a godparent being intentional is an important aspect to tending the garden of relationship with your godchild.
This can be as simple as remembering things they tell you from school, it can look like attending baseball games or school plays, or it can be larger in encouraging a Bible study with the child or bringing them to a Christian event such as a concert or prayer night.
Come alongside the child to let them see and know you desire to be present and active in their lives. Let the Lord press in your heart and be open to what He may inspire you to intentionally connect with your godchild.
4. Be a Good Example
Monkey see, monkey do is a common expression that carries great truth. Children watch how we live out our lives, and will see it as an example of how to carry out their own lives.
This comes down to even minding the words you speak. Are your words of encouragement, faith in God, and of light? Or are they of complaining, hopelessness, or harshness. Much of a child's perspective of Christianity will come from how they see other Christians living, this includes godparents.
This is not to require perfection of the godparent, but is something to keep in mind when interacting with the child to provide an authentic, sincere, real, and honest way of living in what it looks like to follow Christ daily.
Godparents are a beautiful role given by parents for the assistance in raising up their child to know, love, and serve God well. It is not something to be taken lightly, nor is it something burdensome.
God often provides mentors or godparents even when a child does not have one, but being purposeful in choosing noble and trustworthy godparents is a great gift that can be given to a child.
Photo Credit: ©Unsplash/Sharon Mccutcheon
Cally Logan is an author and US History teacher from Richmond, Virginia. In her free time, she enjoys mentoring youth and spending time in nature. She is the author of Hang on in There, Girl! and Dear Future Husband: A Love Letter Journey While Waiting for God's Best. Check her out on Instagram and Twitter, @CallyLogan and TikTok Cally_Logan.
Related podcast:
The views and opinions expressed in this podcast are those of the speakers and do not necessarily reflect the views or positions of Salem Web Network and Salem Media Group.
Related video:
Are you in the trenches with your toddlers or teens? Read Rhonda's full article here!