What Legacy of Faith Are You Handing Down to Your Grandkids?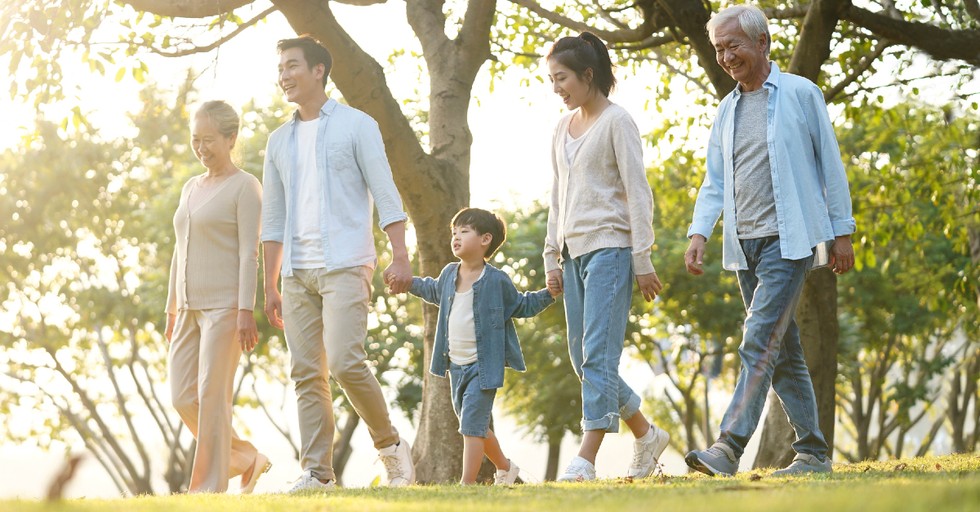 My husband's mother, Eleanore, was a wonderful godly woman, whose first language was German. By the time she was fourteen, her parents had both passed away. (An interesting note, her mother's death came as the result of a head injury she incurred at the hand of a Nazi soldier).
When our first child was born Eleanore was elated that God had blessed her with the gift of becoming a grandparent. She said, "I prayed my whole life that I would live long enough to raise my sons to be men, and that I would be able to be a grandmother to their children."
What a wonderful grandmother she was. And although she deeply loved her grandchildren, that love paled in light of her love for her Savior. You could not leave her home without reading a well-placed plaque on the wall which read,
Only one life will soon be past.
Only what's done for Christ will last.
Eleanore loved Jesus and she loved others. She enjoyed playing the piano in church and singing hymns. Her joy and boisterous laughter would light up the room. And her children and grandchildren loved her dearly.
Sadly, Eleanore only enjoyed a short season as a grandmother before Alzheimer's disease ravaged her mind. But those short years left an indelible legacy upon our children and upon me as well.
Eleanore's story is a reminder of how short this season can be. In a moment a doctor's diagnosis, or failing mind, could steal away the precious time I have with my grandkids. I do not want to waste one moment of this opportunity to leave a godly legacy in their lives. How about you?
That being said, let's take a moment to evaluate the legacy of faith you are living, and look at some practical ways to ensure that it will be a godly legacy passed on for generations.
Photo Credit: ©GettyImages/imtmphoto