What Moms Today Can Learn From The Mother of Jesus
Eva Marie Everson

Author & Speaker

2002

6 Dec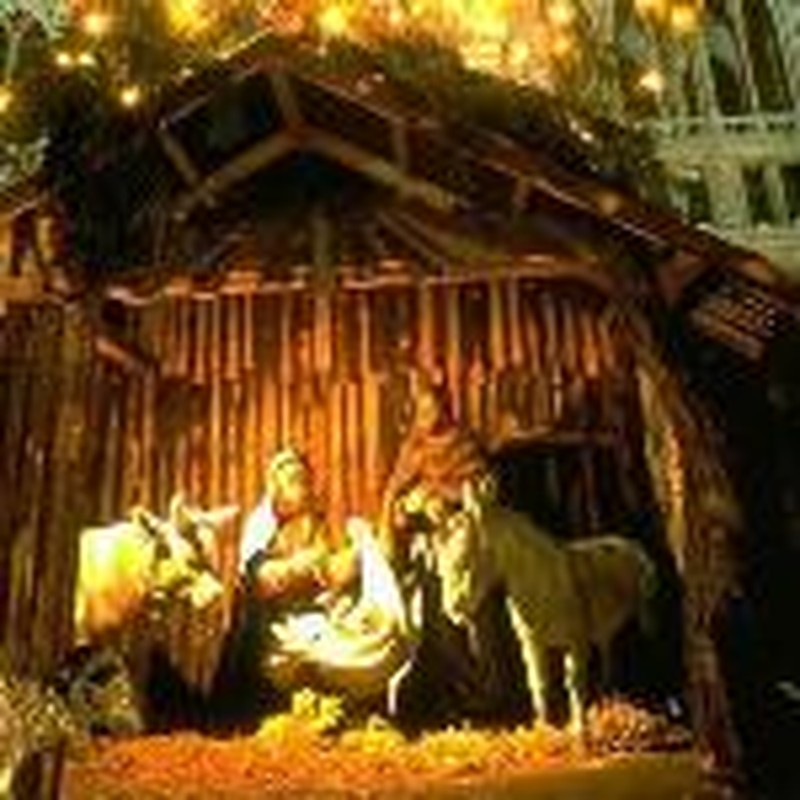 Becoming a mother at 15 wasn't exactly Kathy's greatest lifetime goal. In fact, what she wanted more than anything in the world was to get out of the "one-horse" town she lived in, work her way through college if necessary, and then-unlike most girls in her era-settle into a career.

But one night, after a high school dance, Kathy had a slip in judgment...and before she knew it, she was a mother-to-be. Kathy married the baby's father, and had a son who was followed by two other children. 
In a somewhat similar incident, Donna, a married woman in her late thirties, with a flourishing career and physician husband, discovered that although the two of them had taken all the precautions in the world, a newborn was on the way. 

Then, when they had finally settled into the realization of the news, the doctor gave them one other shocking piece of information:  they were going to be the parents of twins. Donna put her career on hold-though only temporarily-and devoted herself to a new profession: motherhood. 
Every woman who has ever given birth can tell you one thing for certain: children will change your life's plans, even if having children was the totality of those plans.  No mother is truly prepared for the changes a newborn, who grows to be a toddler, who grows to be a child, who grows to be an adolescent, who grows to be a teenager and who finally grows to be an adult can bring to a life. 
There's probably good reason for that. If we'd known how drastically our lives would change, mankind may not have gotten very far.
This is, of course, even in the best of circumstances. When a child is born healthy; keeping up with him or her is a full-time job. When they're born with any sort of "disability," the stresses of parenthood increase to and almost insurmountable level.

And yet, this is sometimes what couples are called to do: to parent a "disabled" angel. To minister and give to them as they minister and give back.
Life can change on a dime. No one knew this better than a young virgin girl who lived in Nazareth a little over two thousand years ago.
Her name was Mary. Traditionally, she was the daughter of Joachim and Anna and, according to Scripture, her lineage was from that of David. She had an older relative named Elisabeth, who was of the lineage of Aaron. She was betrothed (a legally binding institution that preceded the Marriage Proper) to a carpenter/stonemason named Joseph. She was a devout and devoted daughter of Israel.
Life could not have been at a better place for the young girl, who may have only been about 12 or 13 at the time. In the Jewish custom of marriage, after Joseph had "proposed" and the betrothal ceremony was complete, he would have gone back to his father's house to begin to prepare a place for his forthcoming bride.
Mary, meanwhile, would have remained with her parents. Though considered "married," there were no intimacies between the husband and wife during this period-usually about a year's time in the case of the virginal marriage.

Mary's role was to remain at home and to begin to prepare herself for the day (though typically at night) when her bridegroom would come back for her with shouts of acclamation, pomp and circumstance.
The anticipation must have been exceedingly great! So much to do and so little time in which to do it in.
But right in the middle of all this, a bit of shocking news...and news that was more outrageous than has ever been revealed by the plus sign of a home pregnancy test.
Luke 1: 26-38: In the sixth month [of Elizabeth's pregnancy], God sent the angel Gabriel to Nazareth, a town in Galilee, to a virgin pledged to be married to a man named Joseph, a descendant of David. The virgin's name was Mary. The angel went to her and said, "Greetings, you who are highly favored! The Lord is with you."
Mary was greatly troubled at his words and wondered what kind of greeting this might be. But the angel said to her, "Do not be afraid, Mary, you have found favor with God. You will be with child and give birth to a son, and you are to give him the name Jesus. He will be great and will be called the Son of the Most High. The Lord God will give him the throne of his father David, and he will reign over the house of Jacob forever; his kingdom will never end."
"How will this be," Mary asked the angel, "since I am a virgin?"
The angel answered, "The Holy Spirit will come upon you, and the power of the Most High will overshadow you. So the holy one to be born will be called the Son of God. Even Elizabeth your relative is going to have a child in her old age, and she who was said to be barren is in her sixth month. For nothing is impossible with God."
"I am the Lord's servant," Mary answered. "May it be to me as you have said."  Then the angel left her.

There are a few things to note here:
1)    When the angel greeted Mary, the word used in the Greek is chairo (pronounced: khah'-ee-ro), and is your basic howdy-do. "Hello," the angel, in affect, said, and the greeting was not preceded by any forewarning. We don't read that Mary received a telegram or phone call before the visit.  "Ah, Mary...just so you know...an angel will be visiting you soon...and will have some really, really profound news." No, though the news came about suddenly, it was in a rather normal moment. Almost. Isn't that the way it is when we discover we're about to be mothers? A seemingly normal day, going about our normal business, and then, boom! Everything changes. It can be a sudden realization, a phone call from a doctor -- it doesn't matter. One moment we are responsible only to ourselves and our spouses. The next, to a tiny infant growing inside our womb.  Ain't life just funny that way?
2)    Mary's question of "how can this be?" was not a question of doubt, but of a desire to understand. Mary had questions and she knew God had the answers.  Let me just stop here and fill you in on a little secret: Mothers across time have delivered their babies and not a single one of them came with a manual. Yet, who better to turn to than the One who by His very creation can take a sperm and an egg and turn it into a human being with individual characteristics?  Mother Mary had the right idea, there! Got questions? Ask God!
3)    The angel told her not to be afraid -- she would give birth to a son -- and he would be called the Son of the Most High. This one tiny line would change everything for the young virgin betrothed to Joseph.  One can easily imagine that thoughts of "how am I going to explain this" had to have passed through her head, even if only momentarily.  Would Joseph believe her story? Would he marry her?  Would he send her away (as would be his prerogative)? In fact, Matthew 1: 19 says, "Because Joseph, her husband, was a righteous man and did not want to expose her to public disgrace, he had in mind to divorce her quietly," so we know this was a certain threat for the young Mary.
But, Mary's son would not bring about a divorce for the couple.  Instead, He would be Messiah...and become their Savior...and, one day, their Bridegroom.
Three times after the birth of Jesus, we read that His mother "marveled" at things about him.  First, when the shepherds came to worship Him just after His birth. (But Mary treasured up all these things and pondered them in her heart. Luke 2:19)
Second, when Mary and Joseph took Jesus to the temple to be presented to the Lord.  There they met an old man named Simeon.  Simeon was a great man of God, whom God had promised would see Messiah before he died. As soon as Simeon saw the young couple and their infant, he praised God. ("The child's father and mother marveled at what was said about him." Luke 2:33)
Third, when Jesus was 12 years old, and was found amongst the teachers, asking and answering all sorts of questions.  At her rebuke, Jesus said, "Didn't you know I had to be in my Father's house?" (Luke 2:49) 
Mary, the Scriptures continue to say, "treasured all these things in her heart. And Jesus grew in wisdom and stature, and in favor with God and man. (Luke 2: 51b, 52)
Mary's son changed her life -- and countless millions of lives after hers.
What can mom's today learn from Mother Mary? Number one: Blessings often come in surprise "packages!"
Eva Marie Everson is the author of Shadow of Dreams & Summon the Shadows and an award-winning national speaker.  She can be contacted at for comments or for speaking engagement bookings at Bridegroomsbride@aol.com or you can go to www.evamarieeverson.com