What to Do When You Can't Change Your Child
Dena Yohe

hopeforhurtingparents.com

2017

21 Jul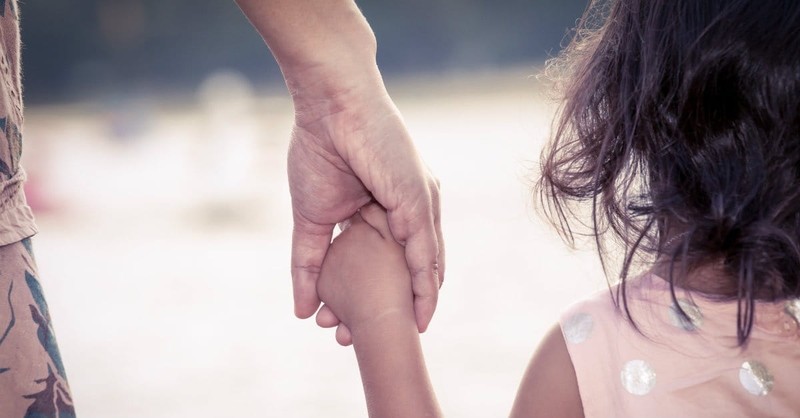 Fall brings cooler weather, colorful leaves and shorter days. I always look forward to this change of season, even though we see little of it here in Florida. But autumn reminds me how change comes in many forms. It can bring good things or bad, blessings or heartache. We hope for more of the good, especially parents.
As our children grow up, we experience countless changes. I know about that. I raised three. Positive changes we keep a record of: rolling over, first tooth, first word, first holiday, first trip, first steps, first day of school, funny things they say, first dance, etc.
Since we don't want to forget milestones we save momentos, keep journals, and take thousands of photos and videos. They're special to our hearts. I did okay with my first two children, but with the last one . . . well, I tried.
However, there are other types of changes; the heartbreaking kind we wish we could forget. They haunt us in our dreams.
Some moms and dads have had more than their fair share.
That's been my experience.
If your son or daughter abuses drugs or alcohol, harms themselves, suffers with a mental illness, is suicidal, has a same-sex attraction or is in trouble with the law, you've tried hard to change them. You've pleaded with them repeatedly, but now your eyes are open. If they're unwilling, you can't make them want help.
I'm not saying you shouldn't try, especially if they're under the age of eighteen. Do everything in your power: counseling, an evaluation by a doctor or psychiatrist, rehab or treatment, maybe a therapeutic boarding school or wilderness camp.
After trying everything I knew to do, I realized I couldn't change my daughter. The feeling of helplessness was horrible. If you're in this situation you know the gut-wrenching pain. Your child must decide they're ready. It may still be summertime to them and they're not about to move into a new season.
What can you do?
1. Accept what is. You. Are. Powerless.
2. Learn to let go. Surrender your child to their Maker and stay out of His way.
3. Wait on God. His timing is always perfect.
Did my efforts do any good? Yes, they became a deposit my daughter would return to in the future when she was motivated. Until she was sick and tired of being sick and tired; until she wanted to be well no matter what it would take, for herself, and not to please me or her dad or anyone else, she wasn't ready. Only God could make that happen.
Only God.
And He did.
"I can't. God can. I think I'll let him." - Al-Anon
When this statement describes your attitude, you can find peace in any situation.
How can you do it?
1. Remember your problem may be big, but God is bigger.
2. Realize you have no power to change your child, but God is all-powerful.
3. Admit you don't know what to do, but God does. Trust Him.
4. Believe He can even move mountains, if that's what it takes.
5. Pray. Stay close to God and pray some more.
6. He can do the impossible. And He can help you stop worrying while you wait.
"Have no anxiety about anything . . . bring your requests to God and the peace of God will keep your heart and mind in Christ Jesus" (Phil. 4:6-7).
If you take hold of this Bible verse, you'll experience the kind of change you need most - in any season.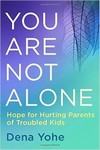 DENA YOHE (pronounced YOY) has been a social worker, pastor's wife, and Cru staff member. She is the mother of a formerly troubled daughter, Reneé Yohe. Reneé was the suicidal, addicted, depressed, self-harming girl whose situation led friends to start the well-known nonprofit To Write Love on Her Arms. Reneé's life was also portrayed in the 2015 Sony Pictures release by the same name. Dena is an avid blogger. She and her husband, Tom, have three grown children and love being grandparents. They live in sunny Orlando, Florida.
For more information please visit hopeforhurtingparents.com and check out Dena Yohe's new book You Are Not Alone: Hope for Hurting Parents of Troubled Kids.
Publication date: October 11, 2016