When Daddy Gaps Hit Close to Home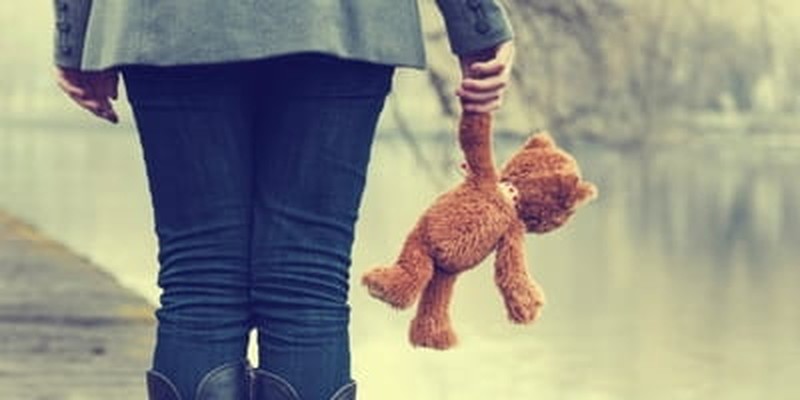 You are altogether beautiful, my darling; there is no flaw in you (Song of Songs 4:7, NIV).
I was recently blessed enough to take my daughter down to Florida for Spring Break. We had a great week of visiting friends and family, and enjoying the sights, snow-free climate, and pothole-free roads. About the middle of the week my daughter and I were able to visit my niece and her family in Ocala. My niece has an 11 year old daughter named Katie (named changed). In short, Katie's dad has never really been a factor in her life, and when he is, he rarely ever leaves her better off. He makes promises he does not keep, is thousands of dollars in the hole with child support, and to my knowledge, has never made any sort of fatherly or eternal investments in his daughter.
Katie is a beautiful girl and full of energy; and I can tell she has an unquenched desire to explore all this world has to offer her. Still, her underlying "daddy gap" is apparent to anyone who slows down enough to really look at and listen to her. I also gathered from a conversation with my niece that eleven year old Katie has been bullied at school; my heart and mind immediately went into red-flag mode. (Adolescent girl + father issues + being bullied = extremely dangerous). As I spoke with Katie's mom, the scripture verse above was laid on my heart to share with Katie. As she and my daughter went upstairs to eat and play, I felt the Lord say to me, Go, now. I followed them upstairs and as they sat down to pray and eat I asked Katie if I could talk with her briefly. The look of wonder that filled her eyes was even surprising to me. It was if she couldn't wait to hear what I had to say.
I spoke those words from Song of Solomon over her and then said the following: "I know you have had some issues with your dad recently…" IMMEDIATELY when I brought up her dad, tears began to roll down her little face and I knew this was more important than I had previously thought. I also touched on the issues at school and explained to her that although she may be going through some really tough times right now, God sees her as perfect and complete…worthy enough to trade his Son's life for hers. I also reminded her that although her earthly dad has fallen short of the mark, she truly IS a princess, because her real Father is the King of kings and Lord of lords. (Of course by this point she was completely bawling, which naturally made me lose it too.)
I was able to pray with Katie and gave her a hug, then let the girls enjoy the rest of their night. I came back downstairs and after a brief talk with my niece, she gave me the green light to call Katie at least once a week, look for a good youth group for her in Ocala, and if Katie comes up to Michigan to visit this summer, she is free to stay with my daughter and me for a weekend.
I think we often get so caught up in our own lives and issues that we potentially miss out on daily opportunities like this to pour into another. I know many of us are hurting right now, and we all have a million things on our minds. But still, is there someone that you can think of right now that needs to hear a word from God? Has he laid an impression on you to open your heart and spiritual eyes and invest into someone's life? Is there another "Katie" you may know─ perhaps a relative, neighbor, or one of your kid's classmates? I will tell you, there is no shortage of opportunities (Matthew 9:37); but we can only give what we have. If need be, trust God today to fill that daddy gap of your own through his Son Jesus─ so that you may be used as a testimony for his glory.
Matt Haviland is the founder of A Father's Walk single dad ministry and the author of the book, A Father's Walk: A Christian-Based Resources for Single Fathers. He currently lives in his hometown of Grand Rapids, MI, is the co-founder of the Grand Rapids Single Parenting Expo, and is a single dad to a beautiful little girl himself.  For more information on the ministry and how to form a single dad small group in your own church, please visit www.afatherswalk.org.  
Publication date: May 1, 2014