10 Ways to Reach Single Women in Your Church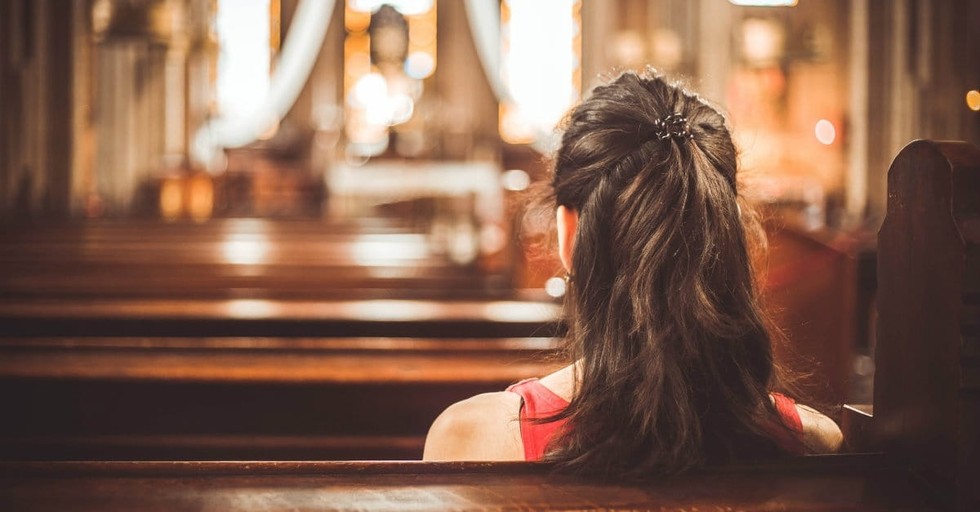 It's intimidating to step into a church filled with strangers. It's even harder when one's single and most of those strangers are attached.
When first married, I often attended church alone. Surrounded by couples and families, I felt lonely, out of place, and ignored...
...Like I didn't belong.
I was reminded of this time when, nearly two decades later, our adult daughter began searching for a church home. As she walked into one worship center after the other and glanced around, all she saw were families. Was there no place for her?
Her experience isn't unique. In a faith culture that often caters to young couples and families, the rapidly growing single population often feel excluded and overlooked.
Here are ways the church can speak love and acceptance to the not-marrieds among us.
Photo credit: ©Thinkstock/kadirdemir
1. Learn to See Others

Slide 1 of 10

Many of us feel short on time and high on stress. As a result, it's easy to become oblivious to those around us. It's not surprising our single brothers and sisters feel unnoticed. They probably are! 

The solution? Add some cushion into our schedules, arrive early, and pause to look around. Pay attention to those who are sitting or standing by themselves and take the time to approach them. 

 

Photo credit: ©Thinkstock/Brand X Pictures

2. Embrace Risk

Slide 2 of 10

Initiating conversation with someone we don't know can be frightening. What if we look stupid? What if things turn awkward? What if the person doesn't want to talk to anyone? 

No one wants to experience rejection or appear like an idiot, but God doesn't call us to self-protection. Jesus displays the opposite behavior. His love says, "Though you may reject Me" –and many did— "though you may mock Me" –again, as many did— "yet will I love you." 

When we stop to think about it, most of us would rather risk appearing awkward than have someone leave our church feeling unnoticed. So embrace risk and take the initiative to reach out to those who appear alone.

 

Photo credit: ©Thinkstock

3. Ask Questions

Slide 3 of 10

When we take the time to get to know others, to ask them questions and listen for their answers, barriers are removed and relationships are formed. 

Commonalities draw us to one another. We tend to spend time with those we have the most in common with. This often feels more comfortable, at least initially. Because of this, we might form cliques without realizing it. But we can break this pattern and become more inclusive by learning to ask others questions. As we do, we might find we share numerous similarities with our single brothers and sisters. We might even discover cherished friends.    

 

Photo credit: ©Thinkstock

4. Invite Them for Coffee and Dinner

Slide 4 of 10

According to singles, this rarely happens. One man said, "If a couple or family wants to socialize, they invite another couple or family. It's a rare couple that even considers inviting a single believer to do something." As a result, the message he received was, "Singles are always welcome and encouraged to attend group functions, but otherwise they're on their own to find fellowship." 

A simple invitation to share a meal or coffee can help to rectify this problem and help singles feel valued and accepted. 

 

Photo credit: ©Thinkstock/monkeybusinessimages

5. Create "General Interest" Activities

Slide 5 of 10

We have parents' night out, family days, Easter Egg Hunts and marriage retreats. All of these programs and events have one thing in common—they're geared toward couples and families. This isn't necessarily a bad thing, though; if you've ever raised children or attempted to persevere in marriage in an often counter-productive culture, you know how helpful support can be. But when planning the church calendar, it's important to keep our single brothers and sisters in mind. They need support as well.

 

Photo credit: ©Thinkstock/gpointstudio

6. Include Them on Leadership Teams

Slide 6 of 10

Many leadership teams consist of thirty-plus-something husbands or wives. Most church staff members are married. And traditionally, most church programs are geared toward families. In the past, when the majority of evangelicals consisted of young married and their children, this made sense. But research shows that this is changing. 

A growing number of individuals in our culture aren't married, but are divorced or widowed. As a result, our congregations are filled with an increasing number of singles with unique passions, experiences, and needs. Therefore, it's important for our ministry teams to include single representatives in order to serve the entire church body.    

 

Photo credit: ©Thinkstock

7. Don't Make Marriage the Expectation

Slide 7 of 10

Many singles in the church have received the subtle yet persistent message that one must get married, and if they aren't, something must be wrong with them. But Scripture demonstrates that God has a different plan for each of us, and both marriage and singlehood can please Him (1 Corinthians 7:8-9). 

Most of us know this but don't realize the unspoken message church culture presents. The first step, then, is to become aware. The second step is to make whatever changes will allow us to convey the truth that God has different plans for each of us. He calls some to get married and others to remain single, and there are benefits and challenges to both.

 

Photo credit: Pexels 

8. Ask Them What They Need

Slide 8 of 10

It's easy to lump people into one broad category and make assumptions as to their struggles, passions, and needs. But everyone is different with unique backgrounds, perspectives, and concerns. 

Occupying up to 40% of a typical congregation, singles are anything but "typical." Some are coming out of divorce. Some are grieving the loss of a long-loved spouse, while others are looking for spouses or have chosen not to get married. Like their married brothers and sisters, these people long to be seen as individuals, not stereotypes. So get to know them, engage them in conversation, and ask how they feel the church could best serve them.   

 

Photo credit: ©Thinkstock

9. Be the Change

Slide 9 of 10

It's one thing to notice a weakness in your church body; it's another thing to take the initiative to correct it. Though pastors have been tasked with leading and guiding our congregation, they don't determine church culture—we do. 

Jesus said we're the body of Christ (1 Corinthians 12:27), and everything we do has impact. We can be the elevating force in our congregations or part of the problem. When we step out in love, finding ways to be inclusive, chances are we'll motivate others to do the same.

 

Photo credit: ©Thinkstock/amanaimagesRF

10. Pray for an Others-Centered Atmosphere

Slide 10 of 10

Whether it's reaching singles, youth, the elderly, or simply noticing newcomers, it all comes down to one thing—being other's focused. Mankind tends to be self-obsessed, but God wants us to shift our focus off ourselves and onto Him, as well as others, and demonstrate the initiating love of Christ. A love that sees, pursues, and brings the outsider in.  

 

Photo credit: ©Thinkstock

Editor, Novelist, and speaker Jennifer Slattery has a passion for helping women discover, embrace, and live out who they are in Christ. As the founder of Wholly Loved Ministries, (http://whollyloved.com) she and her team partner with churches to facilitate events designed to help women rest in their true worth and live with maximum impact. She's spoken to women's groups and at conferences across the nation, is the author of six contemporary novels and is the managing and acquisitions editor of Guiding Light Women's Fiction, an imprint with Lighthouse Publishing of the Carolinas. When not writing, reading, or editing, Jennifer loves going on mall dates with her adult daughter and coffee dates with her hilariously fun husband.