7 Reminders that God's Light Still Shines in the Darkness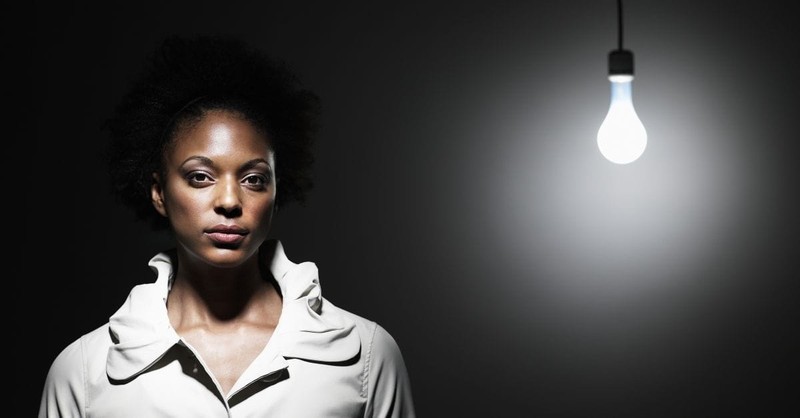 Like many of you, I'm still amazed at this story that happened this month, and so saddened for the tragic loss. Beautiful family headed home after a celebration getaway, yet never made it back, lost in a plane crash in a forest of Kentucky. Four dear souls gone from this world too soon, yet one little seven year old girl amazingly survived. And then somehow, she found the strength and courage to follow her instincts to seek out help. A mile away, over hills, and through dense woods, in freezing cold temps, without shoes, and hurting from injuries sustained in the crash, a faint knock on the door of a mountain home revealed this precious miracle.
Sailor Gutzler - crying, trembling, shivering cold, scratched up and bloodied, but miraculously - alive.
One report shared that she had somehow known to light a torch; she found a stick and touched it to the still-burning flames, knowing she needed light to find her way. Another story said she knew to follow the twinkling lights through the trees to find safety. They propelled her onward. The light kept her pointed in the right direction.
Such a clear reminder for us all.
In the light, we find safety.
In the light, we find refuge.
The light keeps us pointed in the right direction.
We can trust his light to guide us when things seem unfamiliar, tragic, or too dark to find our way.
That same day, a few states away, I woke up early in the morning, just before dawn, and headed to the beach to watch the sunrise. Winds were blowing, sand shifting beneath my feet as I walked, waves strong and fierce, hit hard against the shoreline. The sky was a sheet of dark blue gray, clouded over by a storm that loomed close, only pierced through by the glimmer of beautiful light that could not be contained.
It still shone through. Hues of orange and yellow. Light of hope against changing tides, shifting sands, and stormy times.
That's who God is to us in life.
Nothing ever remains the same in this world. Things change. People move. Time goes by. Kids grow up. And sometimes our footsteps falter on things we've depended on so very much, but really aren't meant to fully support us. We simply cannot rely only on what surrounds us, even the people who we love most, because to fully rely on one thing or person means that they can never leave or change.
When darkness looms close in life, and a crisis occurs, when anxiety builds and fear surrounds, we may stumble, we may fall. And our hopes get dashed, and the future starts to look dim. We face obstacles along the path that seem much too hard to navigate through. Shadows hover over the way that once appeared clear. We feel lost and alone, souls needy and desperate, seeking life, looking for hope, for something to hold on to.
But here's truth; in it all, his light still shines. It never flickers out, it doesn't hide itself away. Because he never changes and will not be overcome by darkened days. Clear and constant, guiding our path, he gives hope and purpose through every treacherous step along the journey.
The tiny sliver of light amidst the gray in the sunrise that morning, spoke volumes to my heart. Because even when we can't find our way, and the tide has turned and the struggles seem fierce, or we feel overwhelmed, and the winds blow strong...he's still there. Hope shines through. It may be just a glimmer but it's enough, to whisper his words of truth, "I see you, you are never alone. I will carry you through the fiercest of times, into places of peace, and will make your footsteps strong."
I watched birds soar in the wind, seemingly fearless and bold, finding power in the gusts that blew, to go higher, stronger, bolstered by the gale force winds.
Sure foundation. Wind beneath our wings. Whisper of peace that calms the waves and storm. Glimmer of light in a dark world.
7 Verses that Reflect the Light of His Presence Over Us
"Jesus spoke to them, saying, "I am the light of the world. Whoever follows me will not walk in darkness, but will have the light of life" (John 8:12).
"The light shines in the darkness, and the darkness has not overcome it" (John 1:5).
"Your word is a lamp to my feet and a light to my path" (Psalm 119:105).
"And I will lead the blind in a way that they do not know, in paths that they have not known I will guide them. I will turn the darkness before them into light, the rough places into level ground" (Isaiah 42:16).
"For it is you who light my lamp; the Lord my God lightens my darkness" (Psalm 18:28).
"Arise, shine, for your light has come, and the glory of the Lord has risen upon you" (Isaiah 60:1).
"For you are all children of light, children of the day. We are not of the night or of the darkness" (1 Thessalonians 5:5).
Praying for this precious, brave soul, little Sailor, and for their family and friends who grieve deep loss. May God comfort and bring healing to their hearts. May he be especially close to Sailor and give great purpose to her days. For he knows the plans he has for this dear child, plans for good, to give her hope and a future (Jeremiah 29:11).
When we hear of this incredible story talked about for weeks to come, may we forever be reminded of the miracles he brings and the true Light he is.
Even in the darkest of places, he is never overcome. He lights our path, and shows us the way.
He is our hope.
Debbie McDaniel is a pastor's wife, mom to three amazing kids and a few too many pets, dramatist and writer. She has a heart to communicate God's hope though the everyday moments of life - the good, the bad, the ugly, and the ones that take your breath away. A lover of every sunrise, forever needy of His grace, this Texas girl finds joy in the simple gift of each new day. Debbie invites you to join her at www.freshdayahead.com, and Facebook and Twitter.
Publication date: January 13, 2015