A New Meaning to True Love Waits: Adventures in Cyberspace
Christa Farris

Contributing Writer

2004

8 Sep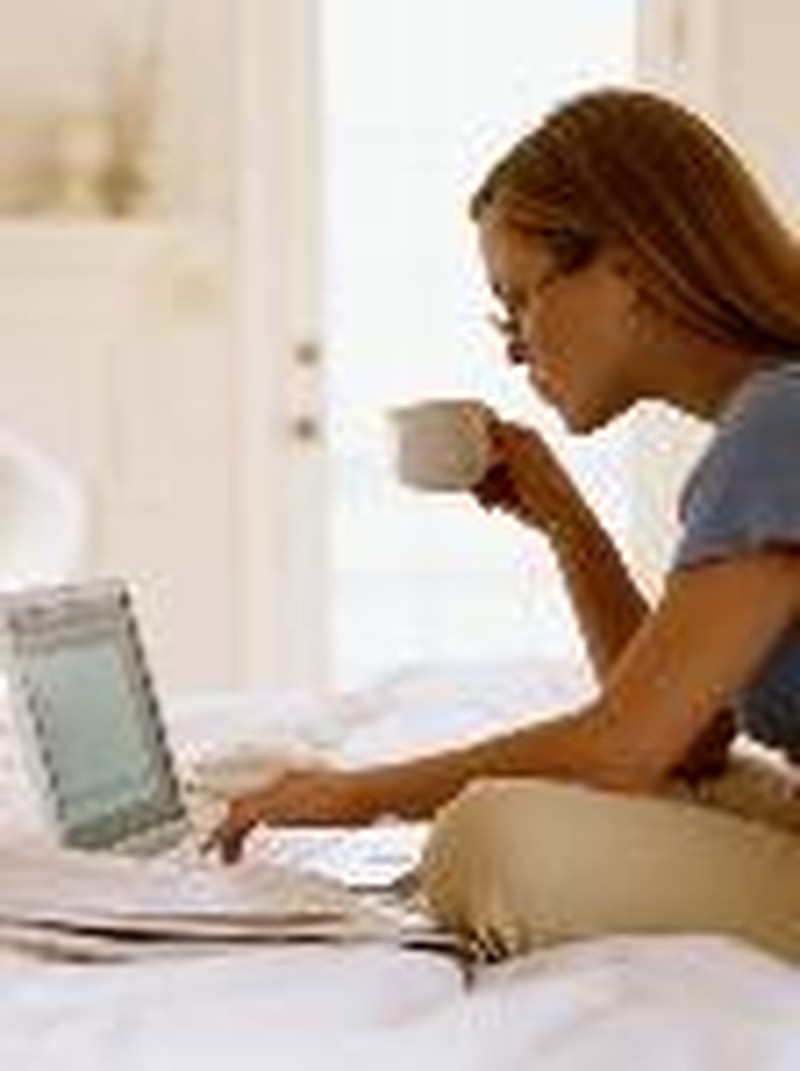 It all started innocently enough; I had a point to prove, after all. Meeting a significant other online may have worked well for Meg Ryan in "You've Got Mail," but it wasn't going to be my "happily ever after" scenario. After all, how many Tom Hanks-types were going to be hanging out in cyberspace on a Friday night? My guess was somewhere around, well…zero!
But it was two factors that later made me change my mind and actually give virtual dating a try. First off, I wanted to assure my loved ones that I wasn't missing out on the elusive love of my life by not logging on. And two, well, this is a little embarrassing, but the more they talked about it, the more curious I became.

So with an open mind (or as open as my often hard head was going to get), I ventured over to ChristianCafe.com. "Maybe my resistance to the idea was the very thing that would make it work," I thought to myself. I could just see it now, "After she refused and refused to try it, she finally surrendered and met the man of her dreams." I loved hearing stories like that, and perhaps, that would become my reality.
So I filled out the extensive questionnaire, (this was no personal ad, mind you, this form required about a 2-hour commitment to complete) posted my picture, (since they said the results were usually better with a photo), and it wasn't long before I had a few potential suitors.
While this should've excited me, writerchick76 (my online alias if you must know) was a bit underwhelmed by these guys' responses. One guy actually started his e-mail with the following: "I know you don't know me, but you have such honesty and beauty in your eyes." I must say it's amazing what someone could deduce from a photo.

Another "just had a feeling" we'd be a really good match. Puh-leeze! He didn't even really know me, nor did he ask any follow-up questions. That was the extent of his e-mail. Guess I had a feeling I wasn't going to write him back. As I read e-mail after e-mail and profile after profile for the next couple of days, I was ready to throw in the towel.
Then something happened when I opened an e-mail from a guy who seemed somewhat normal, perhaps even intriguing. There seemed to be a connection (and more than the fact that he was from Minnesota—the same state of my college); and it wasn't long before we were "sharing the names of our brothers and our favorite colors" like John Mayer says in his song "St. Patrick's Day."
We wrote each other every day—most of the time, several times a day. And it wasn't just about the superfluous; we really dug deep. He didn't have a cell phone at the time, so he bought one since we were talking so frequently. Everything felt amazing, every new discovery about him was exciting. And it wasn't long before we decided to meet because I was going to be in the area for my high school reunion.
So over the next few weeks, we made our plans, and the day finally arrived. I was less nervous than I expected; that was until the moment he knocked on the front door. I felt like I was going to vomit as I said "hello" and invited him in. We sat at the same dining room table where I'd eaten all my meals growing up, and it just all felt a little weird.
As I looked over at him, I noticed he was a little cuter than his picture, and soon the flu-like rumblings of my stomach eventually stopped. We decided to drive to a nearby city to hang out; and surprisingly, the conversation came as easily as it had on the phone.

All in all, a pretty good day. I figured that if you could spend most of the day in a car listening to music and talking without running out of subject matter that it probably was a good sign.

But yet what I failed to feel were any of the heart flutters or goosebumps I expected when you've shared so much with someone over the course of a month and a half. But maybe that's what mature relationships were like—maybe all of those symptoms I'd dreamt about having were overrated.
The goodbye was a little awkward later that day. I felt like Hugh Grant in <i>Notting Hill</i> when he told Julia Roberts the day was "surreal but nice" then decided it was a total "disaster" of a statement later on. I think I said something like "Well, thanks for everything. Take care." Of course when I relayed this to my mom and sister later on, they made fun of me for a good 10 minutes or so. "Take care," my sister said in a mocking tone. Yeah, it wasn't exactly a shining moment.
But nonetheless, I thought things went relatively well, although I will admit everything was much more glamorous from a distance. I wasn't sure where things would go next or even where I wanted things to go next. Was I fine with just being e-mail pen pals after we'd talked about so many things and actually hung out? And then he answered my question a few days later; and that was the end of it. Just like that.
I'm not really sure what he thought about everything that happened, as he never really explained with much detail. But I did discover something important as a result of the exchange: Sometimes you just have to go with your gut on things because that's based on something significant—even if you don't understand what that exactly is at the time.
The reason I've never wanted to meet someone online is because I wanted a better story to tell my kids someday than "Hey I felt a little down and out in the pursuit of love, so I took everyone's advice and decided to search for it in cyberspace." And for all the people who've found romance that way, there's absolutely nothing wrong with that. It's your love story, after all, and in the modern age, there's plenty of enticing possibilities.

But for me, I'm hoping for something a little less "You've Got Mail," perhaps even a little conventional for some people's tastes. But it's my story, and I know now that I don't want to settle for anything less.

Christa Farris currently lives in Nashville, Tenn. where she serves as the Editor for CCMmagazine.com, the Books and Music Editor for CCM Magazine and the Managing Editor of Special Projects for Salem Publishing.