An Agenda for Lasting Impact
Andrew Farmer

Sovereign Grace Ministries

Published

Apr 13, 2004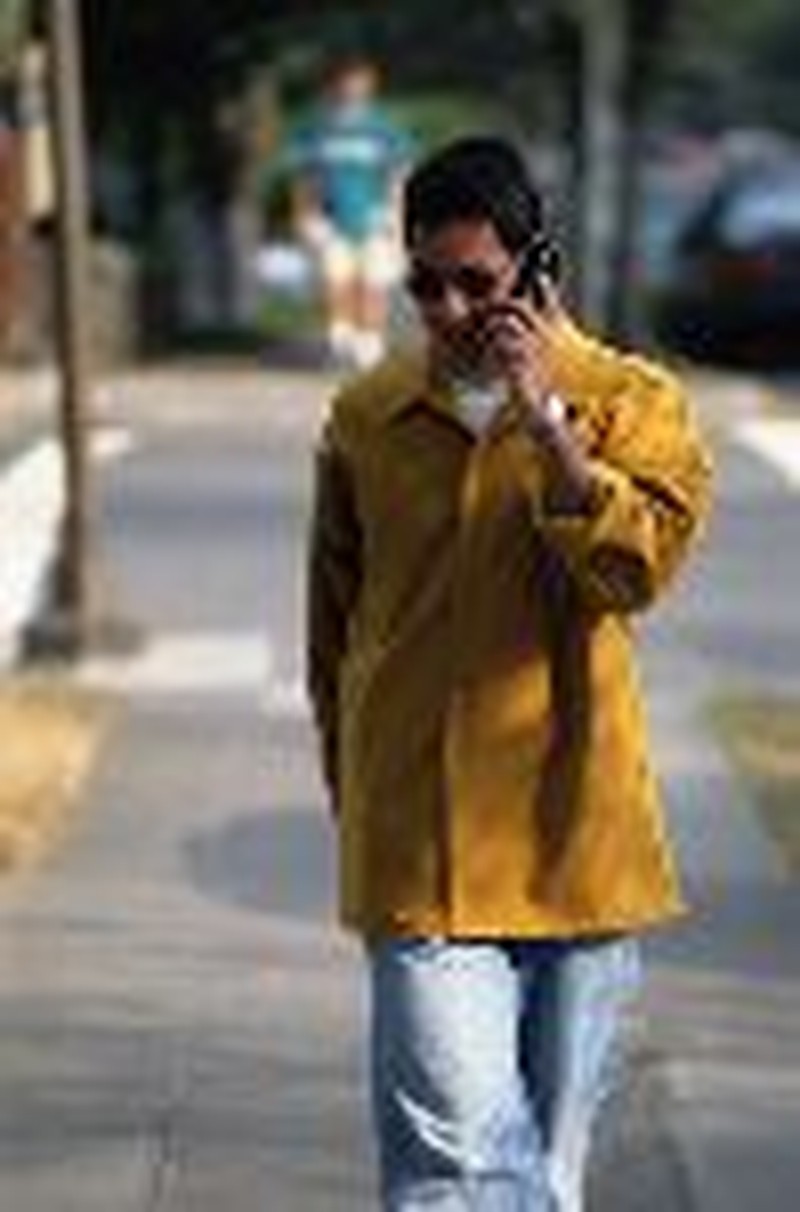 I began taking guitar lessons when I was in third grade. From my earliest memories of playing guitar, I wanted to be a rock star. Through my high-school years it was my consuming fantasy. I went to every concert I could, studying the posturing and moves of my idols-Clapton, Springsteen, Pete Townsend, Keith Richards. I never practiced enough to actually play really well, but I knew how to look cool on a stage!

My big break finally came in college, when I got involved in a band with some other dreamers. At our first concert, hundreds of rowdy students jammed into a little coffeehouse to hear us. The show was great! Three hours of classic-rock cover tunes, all my favorites. We were all over the stage, jumping into the crowd-some of our equipment even caught on fire. It all culminated in a raucous, unrehearsed finale of "Summertime Blues." At the end of the show I stood on the stage, holding my guitar in triumphal, heroic glee, eating up the glory as fellow students screamed out my name. At age 20 I had achieved my life's dream. It was seriously cool.

The downside hit me a short time later. Like about an hour later. Sitting on my bed back in my dorm room, it began to sink in: "I'm 20 years old and I have just accomplished the only thing that ever mattered to me. The rest of my life is going to be a real bummer." That was seriously uncool.

What is your life dream? What is your view of success? How will you know when you have finally "made it" in life?

Beyond Success

We must have goals beyond success. We live in a goal-driven, success-obsessed culture. In this affluent society, most of us can set our sights on a dream and have reasonable expectations of obtaining it. To succeed in your career, outwork the competition. To attain a certain standard of living, just borrow your way there. Within the limits of our natural abilities, we can pursue almost any kind of success we want.

But two critical questions often go unanswered in our full-throttle chase after dreams. Will the pursuit of success satisfy us? And, will it allow us to leave a meaningful mark on our world?

This question took on fresh relevance for me when I became a pastor. I entered the ministry at a time when it seemed like every other week some well-known religious leader was being exposed as a fraud or confessing major sin. I began to wonder if I would be able to resist the temptations and pressures that had snared these men. I certainly was no better than they were. More than anything, I wanted to carry out my ministry well until the end of my days. But I was gripped by a deep fear that, somewhere along the line, serious moral failure would be inevitable.

As I examined this fear before the Lord, he began to encourage me by his Spirit. He reminded me that if I kept my attention on him, he would preserve my call. But he also gave me some fatherly advice. As I was driving to work one day pondering my future, I sensed him speak to my heart, "My son, people who finish well are people who have goals beyond success."

The apostle Paul had an interesting perspective on success. He was among the social elite of his day-not just a good Jew, but "a Hebrew of Hebrews" (Php 3:5), and prominent among the movers and shakers in Israel. But a funny thing happened on a business trip. A dramatic encounter with the risen Christ on the Damascus Road created a major pile-up on Paul's highway to success. That encounter with Christ redefined Paul's goals.

Fast-forward several years. Paul sits alone in a prison cell. The sentence of death may draw the curtain of his life closed at any moment. On some grimy parchment he scratches out his thoughts:

To Timothy, my dear son....You know that everyone in the province of Asia has
deserted me....For I am already being poured out like a drink offering, and the time has come for my departure....At my first defense, no one came to my support, but everyone deserted me. May it not be held against them. But the Lord stood at my side and gave me strength (2Ti 1:2,15; 4:6,16-17).

Fighting the Good Fight


Was Paul a success? By whose definition? If you think of him as a man who was given the best of everything in the society of his day, he was a testimony to wasted potential. If you think of him as a gifted preacher who spent many of his best years in prison unable to use the gifts God had given him, his life was a tragedy of missed opportunity. But Paul's personal inventory tells a different story: "I have fought the good fight, I have finished the race, I have kept the faith. Now there is in store for me the crown of righteousness, which the Lord, the righteous Judge, will award to me on that day" (2Ti 4:7-8).

Did Paul regret the work left undone? Probably. Was he perplexed that many of the people into whom he had poured his life had turned against him? Certainly. Would Paul have rather spent his final days in more comfortable surroundings? Wouldn't you? Did Paul consider himself a failure? Absolutely not.

Paul understood that although success is fine, the highest goal in the Christian life is faithfulness. Mother Theresa, who in her life set an impressive, decades-long example of service to the poorest of the poor, was once asked if she ever became discouraged in her service. She replied, "No, because Jesus called us to be faithful, not successful."

Success is a temporary, peak experience, not a lifestyle. And success is relative: anyone can succeed if allowed to set the standard himself. In God's eyes, the height of our success is far less significant than the consistency of our faithfulness. Where worldly success is about achievement and conquest, biblical success is about who we are and how we finish our race.

The beautiful thing about biblical success is that, in our pursuit of it, all of heaven's resources are at our disposal. If you want to have an impact as a single person, it's fine to enjoy earthly success, but set your goals beyond success-be faithful, and finish well.

Recommended Resources:

The Rich Single Life by Andrew Farmer: "The truths contained in The Rich Single Life could revolutionize your understanding of singleness. Andrew Farmer skillfully shows single Christian men and women what a rich and valuable opportunity they have. Just as importantly, he explains how to take full advantage of that opportunity. This book will help you live the single life in all the fullness of God." -Joshua Harris, author and pastor. Available from the Sovereign Grace Store.

Money, Possessions and Eternity by Randy Alcorn: Who wants to settle for fleeting treasures on earth...when God offers everlasting treasures in heaven? It's time to rethink our perspectives on money and possessions. In this thoroughly researched and extensively updated classic, Randy Alcorn shows us how to view them accurately -- as God's provision for our good, the good of others, and his glory.