Anxiety Is a Thief
Carolyn McCulley

Author & Contributing Writer

2007

9 May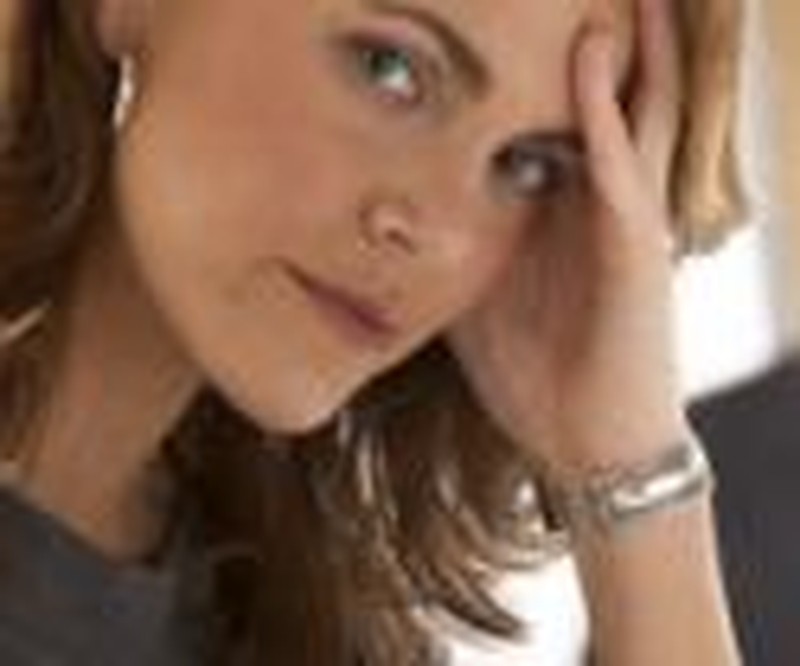 In the days following the student massacre at Virginia Tech, Olivia felt enveloped by free-floating anxiety. She would sleep fitfully, waking up with periodic worries that someone would open fire in the subway or in her office. Lying awake in the middle of the night, she would tell herself that God was still on His throne and that she could entrust her life to Him. But still she stared into the darkness for hours.

Unlike Olivia's event-driven anxiety, Liz has always wrestled with worry. She freely labels herself a perfectionist, seemingly unaware of the link between her driven, performance-based lifestyle and the chronic anxiety that keeps her stomach in knots and invades her dreams at night. In particularly stressful situations, she finds herself tempted to return to the anorexia of her adolescence—food being the one thing she feels she can control without interference.

Both women are believing Christians, active in their churches and faithful in their personal devotions. But in each of their lives there are pockets of unbelief, which seeps out as anxiety. Neither would immediately see the root of their concerns as unbelief, but if they—and we—are willing to examine Scripture, we will see our Lord's clear diagnosis: "O you of little faith!" (Matthew 6:30).

"Do not lay up for yourselves treasures on earth, where moth and rust destroy and where thieves break in and steal, but lay up for yourselves treasures in heaven, where neither moth nor rust destroys and where thieves do not break in and steal. For where your treasure is, there your heart will be also.
"The eye is the lamp of the body. So, if your eye is healthy, your whole body will be full of light, but if your eye is bad, your whole body will be full of darkness. If then the light in you is darkness, how great is the darkness!
"No one can serve two masters, for either he will hate the one and love the other, or he will be devoted to the one and despise the other. You cannot serve God and money.
"Therefore I tell you, do not be anxious about your life, what you will eat or what you will drink, nor about your body, what you will put on. Is not life more than food, and the body more than clothing? Look at the birds of the air: they neither sow nor reap nor gather into barns, and yet your heavenly Father feeds them. Are you not of more value than they? And which of you by being anxious can add a single hour to his span of life? And why are you anxious about clothing? Consider the lilies of the field, how they grow: they neither toil nor spin, yet I tell you, even Solomon in all his glory was not arrayed like one of these. But if God so clothes the grass of the field, which today is alive and tomorrow is thrown into the oven, will he not much more clothe you, O you of little faith?" (Matthew 6:19-30, emphasis mine)
Anxiety reveals that we have a treasure that we are concerned about losing. If our treasure is here on earth, it's understandable that we would be tempted by anxiety because truly it will not last. But if our treasure is measured by the things of eternity, we have no need to be anxious—those treasures are perfectly secure.
Treasure, however, can be hard to gauge. If we are actually hording possessions or finances, this passage can be quite relevant. But what about our treasures of personal security, popularity, romantic relationships, or a future without unpleasant surprises? If our waking thoughts are dominated by these ideas, quite simply we are mastered by them.
This passage shows us that worry is an attempt to usurp the throne of the omnipotent, omniscient One. We think God is not sufficient for the task of protecting what we treasure, so we try to exert some control ourselves. Like Olivia, we may worry about death, but this passage shows us we cannot even add a single hour to our lives (v. 27). Death is out of our control, but it is not out of God's control. Our anxiety, however, certainly diminishes our effectiveness and fruitfulness while we are alive. Like Liz, we may so value our reputations and the approval of others that we live in a stressed, driven manner. Or we may decide to exert control in extreme ways, such as refusing to eat.

Author and pastor Robert Jones says worry reveals our competing treasures. In an article titled "Getting to the Heart of Your Worry" published in the Journal of Biblical Counseling, Jones writes: "Your worry is a sign that in some way you are trusting in yourself, that you are building your life on things or people other than Jesus. Your anxiety is an automatic indicator of a heart that is not fully following the Lord but is temporarily following something else. . . . To worry is to deny—in practical ways—God's power, wisdom, and love for you in your situation. To worry is to forget the full implications of your identity as one of God's chosen, adopted, and deeply loved children."

Instead of hoarding possessions, reputations, or achievements, this passage in Matthew 6 highlights what we are to do. Verse 33 says: "But seek first His kingdom and His righteousness, and all these things will be added to you." Anyone who has been a Christian even for a short period of time can recite this passage, but most of us only manage to be shifty-eyed—looking toward God some of the time and then stealing glances at our "treasure piles" to ensure their existence and safety.

This passage promises us abundance. Not only will our heavenly Father see and provide for our needs here on earth (v. 32), Jesus invites us to seek first what is the greatest treasure: God's kingdom and His righteousness.

Anxiety is a thief. It not only steals the abundance of peace that belongs to the children of God, it also steals from God's glory. But we can bank on God's promises of provision in this life and eternal riches in the next.






Carolyn McCulley works for Sovereign Grace Ministries in church and ministry relations. She is also an author ( "Did I Kiss Marriage Goodbye? Trusting God with a Hope Deferred") and blogger (solofemininity.blogs.com). Carolyn is also a member of Covenant Life Church where one of her favorite ministries is the single women's discipleship program. She highly recommends the resources for singles from the New Attitude conference and blog.

Your questions answered! Carolyn will periodically answer Crosswalk.com reader questions in her Singles Q&A columns. To be considered, please send your questions regarding singleness and related topics to Carolyn at carolyn@carolynmcculley.com.