Are You Exercising for the Right Reasons?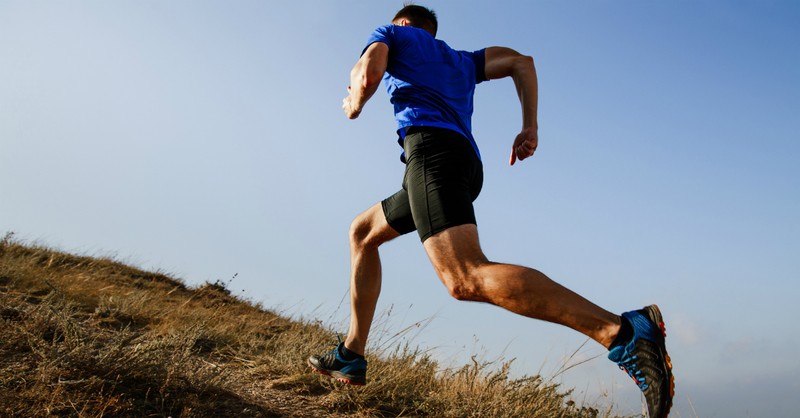 Most of us don't have physically demanding jobs, especially when considering our ancestors who plowed and planted fields by hand. Generally speaking, we live sedentary lives that require us to carve out time to exercise rather than it being a byproduct of our survival.
Because we have to be intentional about exercise, it's easy to take it to two extremes. Most people I talk to either don't exercise at all or prioritize it over all else. Some have found a happy balance, but, in my experience, most of us lean to one extreme or another. There are a million good and right reasons to exercise, but there are also a million ways exercise can become an idol. My goal is to encourage self-reflection in those who prioritize exercise in their daily routine, and I pray the questions below can help you assess if you are indeed exercising for the right reasons.
1. What motivates you to exercise?
The most common motivation for exercise is weight loss, and there's nothing wrong with that. Losing weight could be about wanting your clothes to fit better or to have more energy. Weight loss could be about lowering blood pressure or relieving arthritis symptoms. In other words, you can absolutely exercise with the goal of losing weight, but are you also motivated to glorify God by caring for your body?
Where do you find your joy? In your pant size or your relationship with the Lord? Where do you find your identity? In the mirror or God's Word?
What brings glory to God is our heart being directed towards him, even in the gym. What isn't glorifying to God is when our goal is about losing weight because we're believing a lie that if we get to a specific size or look a certain way, everything else in our lives will be better - that we will be happier or more fulfilled. The same goes for those who exercise to have more muscle definition. God gave us bodies to enjoy, so if you enjoy bodybuilding, keep bodybuilding! But it's worth asking the question, why do you enjoy it? Do you like the attention you get from others? Do you find your identity or your purpose in looking a certain way? What is your motivation, whether you're trying to look strong, lean, toned, or sculpted? Is your identity wrapped around your body image or being an image-bearer?
1 Corinthians 6:19-20 says, "Or do you not know that your body is a temple of the Holy Spirit within you, whom you have from God? You are not your own, for you were bought with a price. So glorify God in your body."
The bottom line is it's about what's going on in your heart. Are you motivated by vanity? Do you believe the lie that looking a certain way will bring you lasting joy? Or are you motivated to be a good steward of the body you've been given and use your strong body to better serve your Heavenly Father?
2. Is exercise your first priority?
Prioritizing exercise isn't a bad thing in and of itself. We all have busy lives, and if we don't prioritize our daily activities, many of them won't get done. So don't hear me saying if you have exercise at the top of your "to-do" list, you're doing something wrong. However, is exercise your first priority? Meaning the most desired "to do" on your list.
While alone time with the Lord is a great way to start the day, different life circumstances can make that difficult. Depending on your work schedule and your family needs, exercise might only get done if it's the first thing on the list, whereas you can spend time alone with the Lord later in the day. That's okay. When it's not okay is when you're angry because you had to skip going to the gym, but you didn't give a second thought to cutting your daily devotions and prayer time. If you only consider your day complete when it includes exercise, but don't feel like you've missed out on anything when your day doesn't include time with the Lord, it's time to check your heart.
1 Timothy 4:7-8 tells us to "train yourself for godliness; for while bodily training is of some value, godliness is of value in every way, as it holds promise for the present life and also for the life to come."
What do you treasure? Your time at the gym or your time with the Lord?
3. Does your exercise benefit others or just yourself?
Exercise is not only good for your physical health but also your mental health. Daily exercise can help fight depression, improve memory and brain function, lower blood pressure, and improve heart health. The list goes on and on. The question that needs to be asked is, "how will you bless others with the benefits of your exercise?"
Does regular exercise give you more energy? What do you do with that energy? Do you use it to exercise even longer and harder, or do you use it to serve your family, church body, and community? Do you notice mental clarity when you exercise regularly? What do you do with that improved mental focus? Do you use it to research the newest exercise strategies, or do you use it for studying and sharing God's Word? Do you pop in your earbuds and focus solely on the elliptical? Or do you use your exercise time to focus on relationships that will hopefully lead to gospel conversations?
Do you post pictures of your post-exercise body on social media to encourage others to care for their own bodies? Or do you post pictures to get likes and compliments? Do your fitness conversations include statements about being made in God's image and you want to glorify him with your body, or do you work conversations to bring glory to yourself?
Titus 2:14 reminds us that Jesus "gave himself for us to redeem us from all lawlessness and to purify for himself a people for his own possession who are zealous for good works."
Being zealous for good works doesn't mean we can never exercise, but instead, it challenges us to use our exercise time, and the benefits of exercise, for God's glory!
Again, the bottom line is it's about what's going on in your heart. Regular exercise requires self-discipline. If you can look at your life and see that exercise is the most disciplined area of your life, you might need to do some refocusing. It's worth evaluating your heart in this area. Does your heart only feel content when you've exercised, or does your heart agree with Psalm 84:10? The Psalmist says, "A day in your courts is better than a thousand elsewhere." Would you still be joyful if you were never able to exercise again? Would your life still have meaning if your health or life circumstances kept you from the gym? Is the grace of God sufficient in your life? Is He your source of joy, where you find your identity, and where you go for the ultimate reward? If you answered "no" to any of these questions, you might want to consider that you're exercising for the wrong reasons.
Related article: Is it Selfish or Vain to Spend Time on Physical Fitness?
Photo credit: ©GettyImages/Sportpoint
Beth Ann Baus is a wife and mother of two adult sons. She is a freelance writer and author of Sister Sunday, My So Much More, and His Power, Our Weakness: Encouragement for the Biblical Counselor. In her writing, Beth often pulls from her own experiences of abuse, anxiety, depression and OCD. Beth has a heart for homeschooling, women's ministry, and is an ACBC-certified Biblical Counselor. She loves serving alongside her husband and pointing couples to the Word for strengthening their marriages and home life. You can find more from her at www.bethannbaus.com.
Related podcast:
The views and opinions expressed in this podcast are those of the speakers and do not necessarily reflect the views or positions of Salem Web Network and Salem Media Group.
Related video:
You can read Rhonda's full article here.