Christian Dating Myths: It's All about Marriage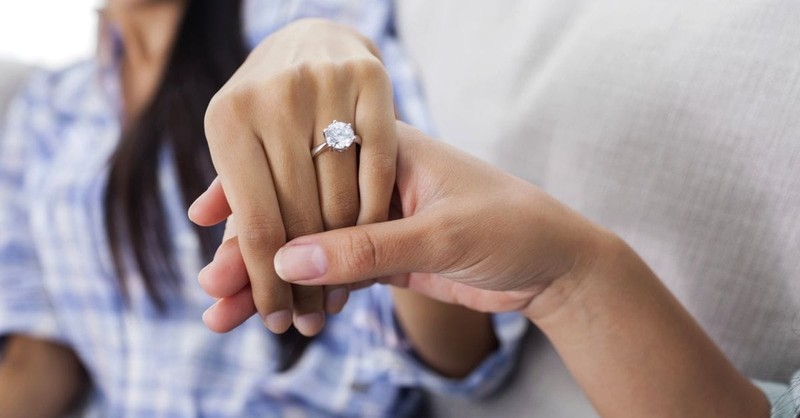 Editor's note: This is the next article in the series on 5 Christian Dating Myths. This addresses Myth #3: Dating is all about marriage. Also read "Just Wait for God's Timing" and "Not Every Good Man is Fearless and Confident."
I had a very serious boyfriend in high school. We were convinced that marriage was in our future and so were my classmates, voting me first to get married in my senior yearbook. But like many young romances, we broke up.
As I went to college, I assumed more dates would follow and a new gentleman would sweep me off my feet. Unfortunately, just the opposite happened. No one was asking me out.
Looking back, I think my expectations about dating changed. In high school, I looked at dating as an opportunity to go to a dance, be taken out to dinner, or go to a movie. And if someone asked, I generally said yes. In college, I saw dating as a way to find my potential spouse. I think subconsciously, I didn't want another painful breakup, so I was picky about who I even allowed myself to be interested in. My seriousness about dating, and my pickiness about men, did little to encourage the opposite sex to see me as a fun, safe, dating prospect.
When I became a believer in my mid-twenties, dating took an even more serious tone. I learned things in church like 'dating was just using each other' or a means of 'practicing for divorce.' I learned 'serious Christians' should be courting, not dating.
The more I studied scripture, however, the more I saw that the Bible has very little to say about dating. So for the Christian, is dating okay? What is the purpose of dating? Is dating just using other people? Is it okay to say yes to someone if you don't think you have an interest in marriage with this person?
I found the best answers to these questions about dating in a book by Henry Cloud entitled How to Get a Date Worth Keeping. As a Christian psychologist, he identified and addressed the high-pressure view of dating I had developed over the years. Rather than see dating as a way to find a mate, Dr. Cloud suggested to see dating in the following ways:
A time to find out about other people and what they are like.
A time to find out about yourself and how you need to change.
A time to have fun, experience new things, learn.
Opportunities to love and serve others.
I encourage you to read his book. It changed my life. For a briefer look at some of his thoughts, here is an excerpt from his book on Crosswalk.
When I changed my view of dating, not only did I get asked out more often, I had more fun in life. I experienced new people, places and things. Not every date was fabulous, but there was progress, and that felt good.
Most surprisingly, God helped me realize that my previous attitude about dating was more about self-protection, and little to do with loving others well or trusting God. By changing my view of dating, I found myself more open and accepting of others and thus better fulfilling Jesus' command in Matthew 22:39 to "love your neighbor as a yourself."
Questions to consider: What is your view of dating? Is it biblical? Is it helping your dating life? Are you growing as a believer in Christ as a result of your dating view? Are you loving others well in the process of dating? Are you trusting God in the process? Where/how could God be trying to stretch you as you work through singleness?
Article ran originally on Change Your Relationship Status. Used with permission.
Kristine Sung is a Dallas Theological Seminary graduate, and a Licensed Professional Counselor in the Dallas, Texas area. For more dating thoughts and tips, read her blog Change Your Relationship Status.
Publication date: July 14, 2015