Coaching Corner: The Power of an Alliance
Michael D. Warden

Life Coach & Author

2006

20 Dec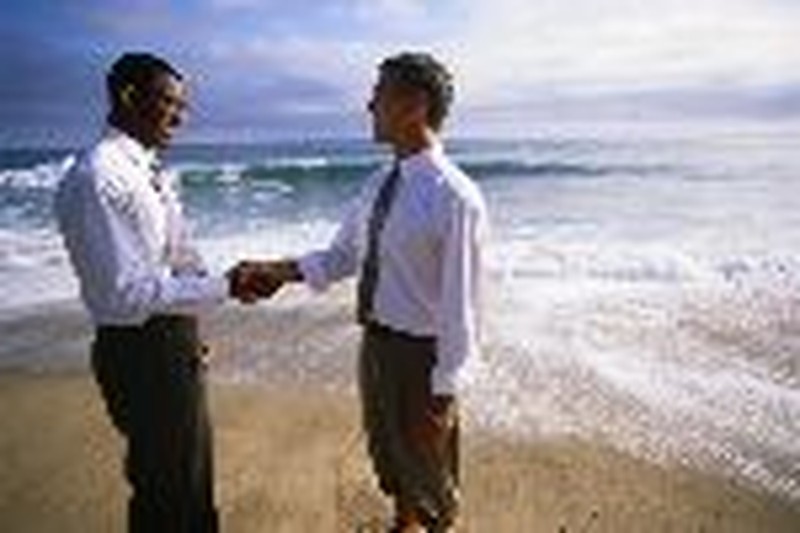 There's this short little verse in the book of Amos that I just love. It asks a question that is as simple as it is profound:  "Do two walk together unless they have agreed to do so?" (Amos 3:3).
Many of the struggles and misunderstandings that come out of relationships happen because the people involved have never really come to any kind of agreement about what it looks like for them to really walk together through life. Their relationship has happened mostly by accident. It's built on suppositions and assumptions with a few secret hopes tossed in here and there. But they have never intentionally dreamed together about what they want their relationship to look like.
What if it didn't have to be that way? What if you really could consciously design the key relationships in your life?
For example – What if you could sit down with someone you love and take some time to openly dream together about what each of you really wants your relationship to look like? And then what if you actually translated those dreams into a handful of mutual agreements that you made together about how you are going to "be" with each other?
You could design ahead of time how to handle conflict in a way that avoids unnecessary hurt, how to support each other when you're discouraged, how to confront each other when you're wrong, how to encourage and affirm each other in a way that is actually meaningful to the other person, how to champion each other to become all that God created you to be.
If you consciously designed an alliance like that with your best friend or significant other, what would that open up for your relationship? What if you designed an alliance like that with your larger circle of friends? What would be possible then? What if you designed an alliance like that with your family members? With your co-workers?
The value of forging a strong alliance with the people in our lives is woven throughout Scripture. Ecclesiastes 4 states that "Two are better than one because they have a good return for their labor. For if either of them falls, the one will lift up his companion. But woe to the one who falls when there is not another to lift him up. Furthermore, if two lie down together they keep warm, but how can one be warm alone? And if one can overpower him who is alone, two can resist him. A cord of three strands is not quickly torn apart."
And in Philippians 2, Paul challenges all of Christ's followers with these instructions, "Therefore if there is any encouragement in Christ, if there is any consolation of love, if there is any fellowship of the Spirit, if any affection and compassion, make my joy complete by being of the same mind, maintaining the same love, united in spirit, intent on one purpose."
Forging a clear, meaningful alliance with the people in your life is not only scripturally sound, it greatly magnifies the power and effectiveness of your relationships. And I would add, it makes your relationships much more fulfilling as well.
Now, before you go out and start re-designing your relationships, I'd like to offer one word of caution regarding alliances. Alliances are about the conscious design of the relationship that exists between two people; they are NOT about trying to "redesign" the other person or try to force them to change who they are or to pretend to be someone they're not. The focus of an alliance is not on the individuals, but on the relationship that exists between them. The question that you ask when redesigning an alliance is not, "How do I want you to change?" but rather, "How do I want this relationship to change?"
For example, think for a moment about one relationship you have right now that you've been praying about the most these days. Picture that person standing in front of you, and imagine that the space between you represents your relationship as it is right now. This space represents the alliance the two of you share. It represents the agreements that you have made – both spoken and unspoken – that define your relationship, and govern the way that you interact with each other. As you focus on the alliance that you share with this person, consider your responses to these questions:
What's beautiful about your alliance? What do you love about it?

Where is the alliance weak?

Where is it breaking down?

What needs to change about this alliance?

What would make this alliance even more powerful?
Write out your impressions and thoughts, then make the brave step to go to this person and share what you discovered. Ask him or her to work with you to co-design your relationship in a way that makes it as life-giving and powerful as it can be for both of you!

Michael D. Warden is a Professional Co-Active Coach, nationally certified through the Coaches Training Institute, and a member of the International Coach Federation. Michael's clients' one common trait is their passion to live a bigger life — to discover what they're here for, and boldly go after that vision with confidence and authenticity. Find more on his life and work at www.michaelwarden.com.