Defining Your Dating Style: The Guided Path – Part I
Rick Holland

Author

2005

31 Aug

COMMENTS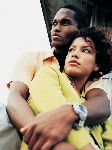 They were upset - really upset! After I finished preaching that Sunday morning, they charged me like I was a matador.
"Rick, don't you think dating is wrong? Isn't courtship the way they did it in the Bible?"
Before I could answer, another girl instantly added, "Rick, the word courtship isn't even in the Bible, is it? And God never says that dating is wrong, right?"
I am a pastor of nearly one thousand collegians in the Los Angeles area. LA is a college town like few others. Over fifteen colleges and universities are represented in our ministry, and many of these students come to our church from a variety of backgrounds. Each brings a set of ideas about how to do relationships. I think it is fair to say that we have just about seen it all when it comes to ideas about romance.
The above interchange characterizes much of what's happening in the great dating debate. Many people are more passionate about the process they use than the person God has called them to be. Oftentimes, method is emphasized over theology; process is emphasized over personal maturity; and premarital methodology, which is short-term, is emphasized over marital understanding, which is long-term.
The collision of ideologies about how to do premarital relationships can be ugly. I saw it on the faces of those two college girls who approached me that Sunday morning. I had no choice but to decide what I believe about relationships and romance and unabashedly teach it. This chapter summarizes what I've concluded.
Each contributor to this volume has been invited to participate because of a commitment to conducting relationships biblically. But the fact that you are holding this book is evidence that there is no consensus on what that means. The number of books promoting models and methods for acquiring a spouse grows almost monthly. Perusing the relationships section of a Christian bookstore is much like walking through the cereal aisle at the grocery store. New options seem to show up every time you visit.
All that said, I believe we can learn and apply much from each of the relationship models presented in this chapter and in the chapters before and after mine. But I also believe it is unwise to conclude that the Bible prescribes a specific blueprint for finding your one and only.
A Closer Look at the Dating Controversy
What is good about this debate is that Christians are taking dating and romance seriously. The controversy has forced us all to evaluate the source of our beliefs. Even better, it has launched a reengagement with the Bible as the authority for whom and how we marry.
As with many discussions about biblical issues, the dating debate has involved some unfortunate elements. One example is the problem of definitions. Not all in the dating camp agree on what dating actually is and what regulates its standards. It is not fair to categorize all dating ideologies as the same (as is true in this book). In many books and Web sites that criticize dating from a Christian perspective, seldom is it admitted that dating could be approached in a way that honors God. Often the criticism is built on worse-case-scenario dating relationships.
And those in the courtship/betrothal camp have no consensus on what courtship is either. Try reading the courtship books by Doug Wilson, Josh Harris, and Paul Jehle back-to-back.39 These courting approaches have much in common, but they also include some major differences. Unfortunately, most books and Web sites assume there is agreement on the meaning of terms.
In reality, there exists a spectrum of beliefs within each relational model. Not all courtship systems are the same. And the term dating can refer to anything from sharing a cup of coffee to a serious relationship.
The Place to Start
The Bible is the ultimate source for "all things that pertain to life and godliness" (2Peter 1:3).40 As such, it is the sole source for what God thinks, commands, ordains, and allows for man, the crowning glory of His creation. But most of us also know that the Bible never mentions dating, nor does it mention courtship. You can search any Bible concordance in vain to find either of these words in even a single verse. You will find the words betrothed and engaged in Scripture. But because they are used either in passages regulating Israel's family structure or in describing the situation in a narrative account, it is challenging to apply their specifics today.
But God's Word does discuss premarital relationships. At the risk of overgeneralizing, those who hold to a dating method approach these passages more generally, drawing out principles from these texts, while those who hold to a courtship/betrothal method approach these same passages more specifically, drawing out practices. So the significant difference between the two approaches lies in the specificity with which the scriptural data can be applied.
The question that really underlies the dating debate is how to apply the prescriptives about getting married that we read in the Law (Genesis through Deuteronomy), and the descriptions of relationships in the narratives, or stories. This is not a simple question to answer. For example, is it legitimate to see the commands in the Law concerning premarital relationships as binding, while leaving other commands strangely unapplied? I have yet to see a strong argument made for paying a poor worker every day instead of every payday. But that is what the Law commands (see Deuteronomy 24:14-15). And what about narrative literature? Why do some argue that we should imitate the Isaac story in Genesis 24,41 but few - if any - suggest that the pattern in Ruth 3 should be an example? Ruth waits until Boaz goes to sleep, lies down by his feet, and proposes when he wakes up!
My point is this: No matter which method you propone, it is more complicated than it sounds. The thing is, who would argue with a system in which godly parents partner with godly children to pair up godly couples for godly marriages as they do in betrothal and courtship? It sounds too good to be true. Sometimes it is not - the system can work just as it sounds, resulting in God being glorified and marriages being enjoyed. But for courting to really work, many intricate pieces need to come together in perfect harmony. Two sets of parents and two singles need to be on the same page about the system and about each other.
I will admit it. If courting worked out in practice the way it looks on paper, you could count me in. But what concerns me most about the courtship movement as I've seen it is that it lends itself to a strange form of idolatry. Advocates of courtship are understandably passionate about their system - so much so that they often try to convert daters to courters with an evangelistic zeal. Unintentionally, the courting system itself can become so important to courters that God is deemphasized. On the other hand, while courting and betrothal are often selective in applying Scripture, many dating models ignore or neglect major biblical principles. Dating relationships typically operate with few thought-out guidelines. Many who date take a largely passive approach. And few who date could give a biblical justification of what they are doing. Often the issue is not one of interpreting the Bible; they are not even using the Bible. Sadly, much of the literature describing and defending dating is built more on love stories than biblical instruction.42
Not all dating relationships or the books promoting them are bad or unbiblical. It is an unfair and unfounded criticism of dating to say that if one dates, one is sinning. Nowhere does the Bible indicate that an unengaged couple spending time together is a sin - unless they are committing fornication. Countless couples have enjoyed Christ-exalting marriages resulting from Christ-honoring dating relationships. Who you are in your character as a result of being in Christ is more important than whether you date or court. Josh Harris' thoughts are helpful:
What I hope you see is that avoiding lawlessness and legalism is far more important than whether we use the word dating or the word courtship.

I happen to like the term courtship. It's old-fashioned, but it evokes romance and chivalry. I use it to describe not a set of rules, but that special season in a romance where a man and woman are seriously weighing the possibility of marriage. I think it's helpful to distinguish between undefined and directionless romances (what I said goodbye to) and a romantic relationship that is purposefully headed towards marriage. But the fact that I use the word courtship to describe my relationship with Shannon doesn't make me holier than people who don't.

None of us should allow a debate over words to distract us from what really matters in relationships. "Dating versus courtship" isn't the point. I've known "serial courters" who lived like the devil and "saintly daters" guided by integrity and holiness. In and of themselves, the terms they used to describe their relationships were meaningless. The way they lived is what really mattered. Terms don't define our lives; our lives define our terms.43
Additionally, Doug Wilson writes, "Being married amplifies what a person is."44 If you are the right kind of person, are looking for the right kind of person, and pleasing Christ is your highest priority, the method you use is secondary.


---
39See Douglas Wilson, "Her Hand in Marriage: Biblical Courtship in the Modern World" (Moscow, ID: Canon Press, 1997); Josh Harris, "I Kissed Dating Goodbye: A New Attitude Toward Romance and Relationships" (Sisters, OR: Multnomah, 1997) and "Boy Meets Girl: Say Hello to Courtship" (Sisters, OR: Multnomah, 2000); and Paul Jehle, "Dating Vs. Courtship" (Plymouth, MA: Plymouth Rock Foundation, 2001).
40Unless otherwise identified, all Scripture quotations in this chapter are taken from the English Standard Version (ESV).
41Jehle, 113, Note Jehle's assertion about the Isaac and Rebekah narrative: "In principle it is an authoritative guide for us to follow" (emphasis added).
42One example is Eric and Leslie Ludy, "When God Writes Your Love Story" (Sisters, OR: Loyal Publishing, 1999). The Ludys have an encouraging story and share lots of good advice. But though their book includes some applicable biblical texts, it is made up predominantly of stories that warm the heart; but carry no scriptural authority.
43Harris, "Boy Meets Girl," 32.
44Wilson, 83.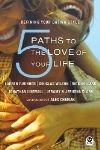 Taken from "5 Paths to the Love of Your Life" by Lauren Winner, Jeramy Clark and Jerusha Clark, Douglas Wilson, Rick Holland and Jonathan Lindvall. General editor: Alex Chediak. This content is used by permission of Th1nk Books (NavPress), and the book is available at your local bookstore or at www.navpress.com.

Dr. Rick Holland is the pastor of College and Student Ministries at Grace Community Church in Sun Valley, California, and an instructor at The Master's College and Seminary. Rick is a regular conference speaker, both nationally and internationally, and preaches weekly to a ministry of over one thousand collegians. Rick and his wife, Kim, have three sons.