Does God Fulfill Our Longings?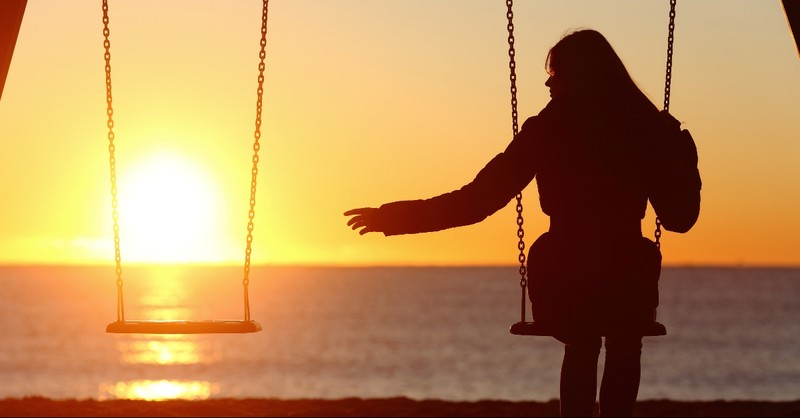 Does God fulfill our longings? Each of us has something that we don't merely hope for but long for. It is nothing new known to man; even in the Bible, there are examples of men and women who sincerely longed for God to bring about a request. What does it look like for God to fulfill a longing?
A Hope Deferred Makes the Heart Sick
Proverbs 13:12 offers a sentiment that is both straightforward and rich in-depth, "Hope deferred makes the heart sick, but a longing fulfilled is a tree of life." Breaking that concept and idea down, when someone is hopeful for something, and it remains unfulfilled, the heart can grow truly sick. Consider Hannah, mother of Samuel in the book of 1 Samuel. She did not just want to have a child; she ached, longed, and grew sick in anguish at the disappointment of not having such a hope fulfilled. In Scripture, it says that she went before God in the House of Worship to pray, and she prayed and sobbed copiously to the point that the priest thought her drunk. Imagine a woman weeping so desperately that people accuse her of being intoxicated. She expressed outwardly what she was feeling inside her heart. Yet God heard her prayer, and He fulfilled her deepest desire through a son, Samuel, and several children after him. The fruit of fulfillment was the tree of life, for life was given through children. In our own lives today, perhaps, it is a child that is hoped for like Hannah, or maybe it is a spouse, a release from a burden, or something else entirely. We can glean from this verse and from Hannah's story that God does not ignore our cries, our prayers, or our requests, and He acts in His way and His timing on our behalf.
Delight in the Lord
Often, God will shift or change our hearts first and then bring about fulfillment. Psalm 37:4-7 shares, "Delight yourself in the LORD, and He will give you the desires of your heart. Commit your way to the LORD; trust in Him, and He will do it. He will bring forth your righteousness like the dawn, your justice like the noonday sun. Be still before the LORD and wait patiently for Him." Verse four is one that you have likely heard before, but the verses that follow are omitted more commonly than not. In application, this verse implies and looks like, first and foremost, finding our solace, joy, and authentic selves before the Lord. We find life and security not in the things God can bring about but in Him. We sincerely delight ourselves in Him. This means allowing Him to mold, massage, and make our hearts into what He destined them to be. Like Ezekiel 36 offers of a heart that is not made of stone but of flesh, one that is led, fashioned and moved by the Spirit of God. When our desires and will are in alignment with His will, we see His will carried out, for His desires are our desire. But the verse does not stop there; it continues with the reminder to wait upon the Lord patiently. This means that He will bring about what He desires for us, but it may not be immediate. It may take even years to come to pass, but we must stand firm in the belief that His timing and ways are perfect, and He has a purpose for the time in between.
God's Timing and Ways
Faith and trust in God to bring about His will for our lives also depend on believing His timing is correct and perfect. We have a Father Who sees vastly more than we could ever imagine. He sees every road, path, detail, and aspect of what is needed to bring about what we need and what He seeks to do, but in order to do such things, precise timing is required. Isaiah 60:22 offers, "At the right time, I, the LORD, will make it happen swiftly." In His perfect timing, He will bring things to action. We often think that He makes everything happen all at once, but in fact, all the time spent waiting patiently has been the build-up and the purpose behind the scenes. Patience is not only about time but also about trust in the Lord. Trusting Him to bring about His purpose and plan in the perfect timing that only He could know. Patience is also about trusting that the "how" might look different than we imagined. Consider how Joseph was given the dream that his brothers would bow down to him as a teen, but he had no idea how God would bring that about, yet he trusted. I am sure Joseph had no idea as a teen that the fulfillment of that dream, that hope and desire, would include the road of slavery, prison, and a call from Pharoah himself to bring it about. Yet, God brought it about in His timing and in His way.
Obedience Is a Key Factor
Obedience is also a critical factor in God bringing about fulfillment to longing. This may look like waiting upon the Lord, or it may look like Him asking us to take action for His plan to come about. Perhaps it is something needed of courage, like reaching out to someone or making a move and first step. Perhaps it does not even make sense in human logic, but it will prove the exact thing God used to bring about that which your heart ached for. Whatever it is, trust that He can be trusted. Proverbs 3:5-6 reminds us to "trust in the Lord with all your heart, and lean not on your own understanding, but in every way look to Him, and He will make your path straight." We may not always understand why He asks us to do things or why He has us step out of our comfort zones, but we can know that He is a good Father we can trust.
God does fulfill longings but in His way and His timing. It may look different than the original dream, it may even be something you would have never imagined for yourself, but God knows us better than we know ourselves. He made each and every one of us, and He knows what is correct for each of us and in what timing we need it as well. When we place our requests, hopes, and desires before Him, we can know that we have a kind and compassionate Father Who will act, give instruction, or move on our behalf. Take the step out of the boat like Peter did and trust that He knows exactly what He is doing and that you will never regret coming before the Lord with your heart. He has a plan, and He will bring about His will in your life when you invite Him into those longings and heart dreams.
Photo Credit: ©iStock/Getty Images Plus/AntonioGuillem
Cally Logan is an author and US History teacher from Richmond, Virginia. In her free time, she enjoys mentoring youth and spending time in nature. She is the author of Hang on in There, Girl! and Dear Future Husband: A Love Letter Journey While Waiting for God's Best. Check her out on Instagram and Twitter, @CallyLogan and TikTok Cally_Logan.
Related podcast:
The views and opinions expressed in this podcast are those of the speakers and do not necessarily reflect the views or positions of Salem Web Network and Salem Media Group.
Related video:
You can read Rhonda's full article here.