God is the Only One Who Will Never Disappoint You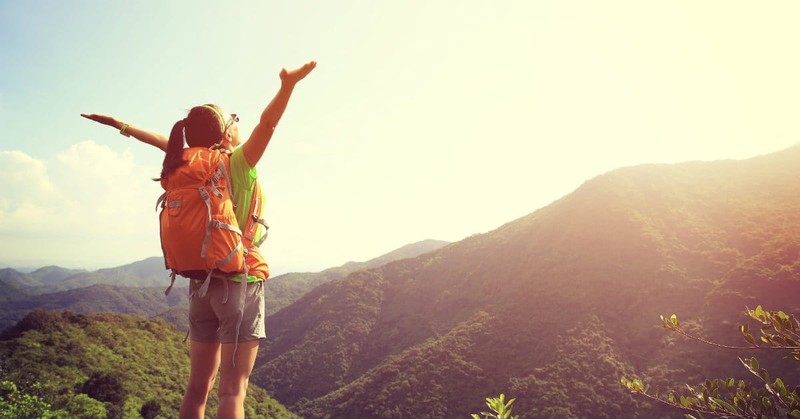 In a world in which others constantly let us down with their words and actions, I've come to see that God, in many ways, is still the Only One who satisfies and the Only One who will never disappoint.
I learned as a young wife and mother that God is the perfect "husband" and can meet me at an emotional level that no one else can. Ever since then, I've been telling women that God is their perfect husband, too.
I've said it to women who are hoping to find a husband, women who are lonely in their marriages, and women who have been betrayed and feel that no one wants them. Although I've been married nearly 30 years, I have to remind myself of this fact, too, lest I start expecting my husband to love me perfectly when only God can.
Scripture tells us in Isaiah 54:5 "For your Maker is your husband."And Jeremiah 31:3 assures us that we are loved with an "everlasting love." Even Hebrews 13:5 tells us this God who loves us will never leave us nor forsake us. Taking into account the character of God, based on Scripture, I have come up with a running list of words or phrases you'll never hear God – the Perfect Husband – say. 
This list reminds me, when I start to put my hope in people, that there is only One who will never disappoint me or let me down. It also reminds me that I, too, am guilty of saying some of these things to others and disappointing them, as well (making me the imperfect wife, for sure). 
I'm sharing this list with you to remind you of how perfect the Living God is...and how extraordinary it is that He wants to have a relationship with you and me:
Psalm 18:30 says "As for God, his way is perfect..." and I think you'll agree as you read through the 25 Phrases You'll Never Hear God – the Perfect Husband -- Say:
Oops.
I forgot.
I don't know.
What did you say?
I wasn't listening.
Sorry I'm late.
I was wrong.
Where were you?
I think we need some time apart.
You did what??
I really don't have time.
But I meant to.
Don't take it personally but I need My space.
I didn't mean it that way.
Why Me?
My bad.
I wasn't expecting that.
I'm tired.
I'd rather not hear about it.
This isn't a good time.
I've changed through the years.
I've had it with you.
It's best if we don't talk anymore.
I feel like I don't know you anymore.
You don't need me; you'll do fine on your own.
Chances are you've heard some of those phrases at one time or another from someone. And it's possible you've even said those words to someone you've loved. But rather than remembering how you've been hurt, focus on the One who will never hurt your heart with His actions or words. And don't forget to tell Him how very much you appreciate the way He husbands you.
Cindi McMenamin is a national women's speaker and author of more than a dozen books, including When Women Walk Alone(more than 120,000 copies sold), Letting God Meet Your Emotional Needs, When a Woman Overcomes Life's Hurts,  and her most recent, When God Sees Your Tears.  Cindi and her husband, Hugh, live in the San Diego, CA area with their grown daughter. For more on Cindi's ministry, or for free articles to strengthen your soul, marriage, or parenting,  see her website: www.StrengthForTheSoul.comor connect with her on Facebook.