God's Goodness Pursues Us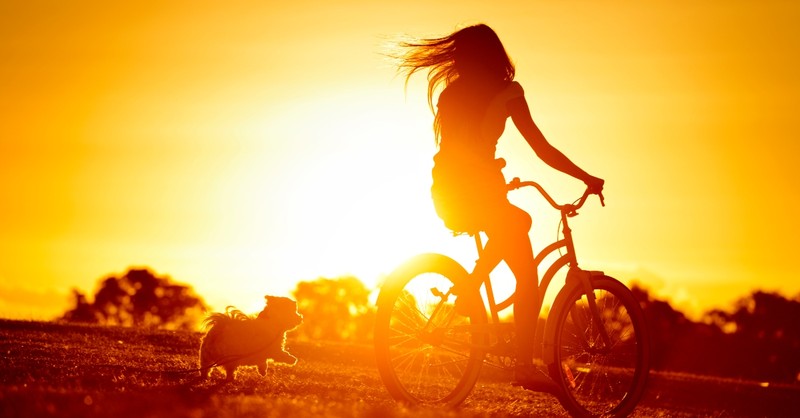 One of the most well-known Psalms contains a treasure of information about how we can rest with our Lord who is our Shepherd. He restores us, guides us, and protects us. Psalm 23 is a comfort to us throughout life. One of the most beautiful encouragements is found within Psalm 23:6, which tells us that God's goodness pursues us. Today we are going to study more about this sweet concept of the Lord's love for us.
Comparing Different Versions of Psalm 23:6
NIV: "Surely your goodness and love will follow me all the days of my life, and I will dwell in the house of the LORD forever."
NLT: "Surely your goodness and unfailing love will pursue me all the days of my life, and I will live in the house of the LORD forever."
KJV: "Surely goodness and mercy shall follow me all the days of my life: and I will dwell in the house of the LORD for ever."
CSB: "Only goodness and faithful love will pursue me all the days of my life, and I will dwell in the house of the LORD as long as I live."
The Hebrew word yir·də·p̄ū·nî, which means "will follow me," is only found here in Psalm 23:6. Strong's Hebrew Dictionary defines it as to be behind, follow after, pursue, or run after. When we think about that, this verse is talking about a continuous pursuit and seeking after, which could be a terrifying situation if evil was chasing after us. However, it is the opposite. This is literally the goodness of God continually pursuing us. This is a blessing and a joy. No matter what our difficulties or our sorrows, the goodness and love (or mercy) of God is still following behind us.
How Jesus Lives Out This Pursuit
We see this lived out in the life of Jesus many times. One in particular is Jesus' encounter with Zacchaeus. In Luke 19:1 it says, "Jesus entered Jericho and was passing through." It appears like Jesus is just coming through the town with no specific purpose, but when Jesus gets to the correct spot he looks up and tells Zacchaeus that he is coming to his house that day. Zacchaeus repents and Jesus affirms him as one of his own. Then in verse 10, it says, "For the Son of Man came to seek and to save the lost."
It seems to be a very intentional act of Christ to seek after and save Zacchaeus. Maybe you have been praying for a loved one to accept Christ, but you feel as if he or she is too disinterested. The life of Zacchaeus should inspire each of us to not give up praying for others. Jesus Himself has not stopped pursuing them with His goodness and love of the gospel. Let this be a reminder to not give up on others because God has not given up on them.
What Is God's Goodness?
The word for goodness in Psalm 23:6 is ṭō·wḇ. This is the same exact word used in Genesis when our Creator would look at His creation and say that it was good. This is the same word used when referring to the tree of the knowledge of good and evil. Let's ponder that – there is good and evil. There is not in between. This means that when God is pursuing us with His goodness, there is zero evil involved in Him following after us. It is pure goodness – holy and perfectly loving.
We are broken, sinful people. We chose evil, we are evil, yet perfection comes for us. Jesus desires to bring us into His goodness and blessing. He is the Great Redeemer of all of our sins.
So what is this goodness like, practically speaking? This is salvation that comes for us. Titus 3:5 says, "He saved us, not because of righteous things we had done, but because of His mercy. He saved us through the washing of rebirth and renewal by the Holy Spirit." We could not get back to God, So He came down to us in the form of man, Jesus. He was fully God and fully man. He sought after all people, from the Pharisees to the Samaritan woman, from tax collectors to the Gentiles. Jesus went out of His way to seek out the people and tell them of His way of forgiveness and love.
God's goodness is His continual blessings of His Holy Spirit's presence in our lives. His watchful eye on all of His children. His faithfulness to always hear our prayers. His gift of community and pursuit of us through other believers.
How Is God Pursuing You?
When we think about the ways that the Lord has pursued others with His goodness, it is encouraging, but what about our own lives? How has God sought after you in your lifetime? What has it been like to have a constant and steady Savior who never leaves or forsake, but always loves and follows us? Below are some questions to reflect on as we thank God for His persistent love for us, even on our worst days.
1. How has God pursued you with His gift of salvation? Have you received this gift? If not, what is stopping you from accepting Jesus' sacrifice today?
2. How have you seen the faithfulness and consistency of Christ in your life even when you have not been perfect?
3. What are some ways that you have encountered wonderful goodness from God? (Maybe through spiritual strength, blessings, impactful people, etc.)
4. How can you tell of God's goodness in your life to others? Who is someone specific in your life with whom you can share the love of Jesus?
5. Spend some time thanking the Lord in prayer for His sweet pursuit to constantly seek after you with His goodness, mercy, and love.
John 3:16 "For God so loved the world, that he gave his only begotten Son, that whosoever believes in him should not perish, but have everlasting life."
More from this author
5 Prayers for Those Impacted by School Shootings
Remember: You Are Chosen and Dearly Loved
5 Prayers for Your Graduate

Photo credit: ©Getty Images/khoa vu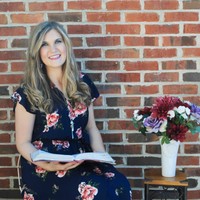 Emma Danzey's mission in life stems from Ephesians 3:20-21, inspiring young women to embrace the extraordinary. One of her greatest joys is to journey with the Lord in His Scriptures. She is wife to Drew for over two years and mom to baby Graham. Drew and Emma serve with Upstate CRU college ministry in South Carolina. Emma is an avid writer for Salem Web Network and provides articles on the Bible, life questions, and on the Christian lifestyle. Her article on Interracial Marriage was the number 1 viewed article on Crosswalk for the year 2021. All the glory to the Lord! She had the joy of hosting Her Many Hats podcast where she explored the many roles that women play while serving One God. Most recently, Emma has released her first Bible Study Book, Wildflower: Blooming Through Singleness.
Emma enjoys singing/songwriting, fitness classes, trying new recipes, home makeover shows, and drinking tea! During her ministry career, Emma recorded two worship EP albums, founded and led Polished Conference Ministries, ran the Refined Magazine, and served in music education for early childhood. Emma also had the privilege of having been a national spokesperson for Mukti Mission based out of India. Mukti has been working to restore shattered lives in India for over 120 years. You can view her articles through her blog at emmadanzey.wordpress.com and check out her Bible Study videos on Instagram @Emmadanzey.