He Said-She Said: Letting Go of the Parenting Dream
Cliff Young & Laura MacCorkle

Crosswalk.com Contributing Writer & Senior Editor

2008

6 Nov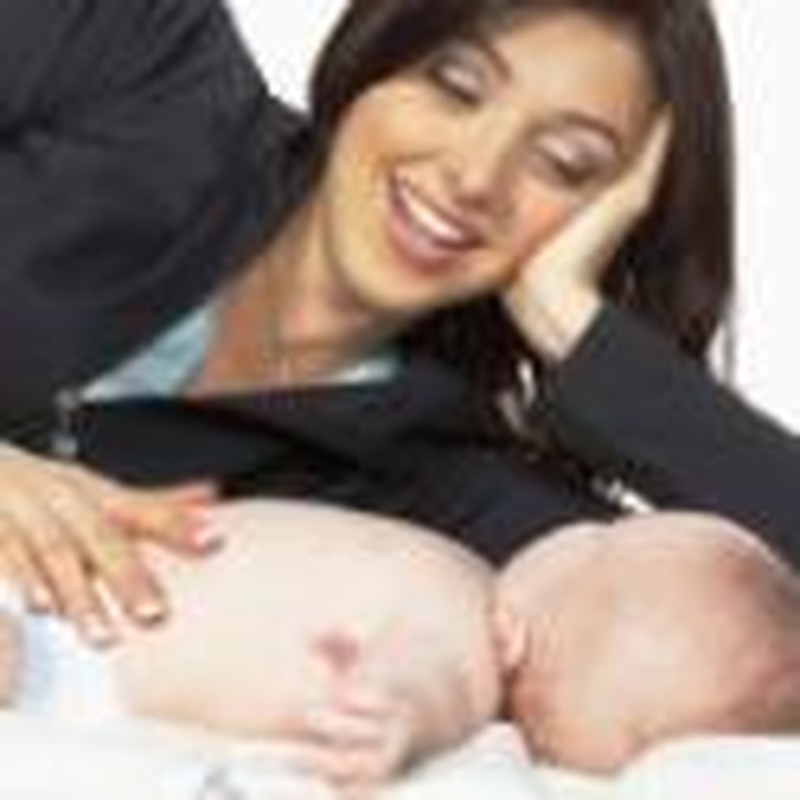 EDITOR'S NOTE:  Each He Said-She Said column features a question from a Crosswalk.com reader with responses from a male and female point of view.  If you've got a question about anything related to singleness, please CLICK HERE to submit (selected questions will be posted anonymously).
QUESTION:  How does a single let go of the parenting dream?  I am never married and have always wanted to be married.  I will soon be 46, so I am letting go of the parenting dream.  Those around me won't let me.  Is it so wrong to say I can be happy on my own without a child or that my future husband and I (wherever he is) could be happy as just a couple?  How do guys feel about this?  I know biologically speaking that men have so much longer to make babies.  There are no books on this or Web sites with this kind of information.  I feel so lost and so alone on this.

HE SAID:  The greatest human tragedy is to give up the search.  Nothing is of greater importance than the life of our deep heart.  To lose heart is to lose everything. 
— John Eldredge, The Journey of Desire
I would venture to say most singles have the desire to be married and have a family at some point in their life.  My desire started somewhere around the early days of The Brady Bunch.  Although I have yet to find my own family drama/comedy, being single hasn't deterred me from experiencing joy and finding happiness.
It sounds as if you are letting go of more than just your dream of being a parent.  You have lost the joy and happiness outside of being a parent.
Is it wrong to say I can be happy on my own without a child?
YES, it is wrong to say, "I can be happy…without a child," only for the reason you would even ask yourself that question.  In case anyone hasn't discovered the fact that things (including spouses and children) do not make a person happy, they don't.  I have neither had a spouse nor a child, but I have reason to believe that if I am unhappy without them, I would be unhappy with them (and they would not be happy with me).
If having a child made someone happy, why would we have so many children aborted, abused, and abandoned by a parent?  If having a child made someone happy, why are there so many marriages (with children) ending in divorce?  If having a child made someone happy, why are there so many unhappy and messed up children?
Is it wrong to say that my husband and I could be happy as just a couple?
If the woman I was marrying (or dating) asked, felt, thought or even entertained this notion, I would RUN!  If there is any question in your mind that you won't be happy in your marriage unless you had a child, forget the marriage thing all together.  What would marriage be like until you had a child?  What if you couldn't have one?  What is marriage for, only to procreate?  Nowadays, you don't even need a man to do that.
If your dream is to be a parent, the only aspect of your parenting dream that may be in jeopardy is the birthing part.  Your goal can be reached in a number of different ways.
Adoption is a wonderful option in becoming a parent.  There are thousands of children in the United States and around the world who need a loving home and parent.  Single parenting presents its own set of challenges, but it is possible to be a great single mom—especially with the support of family and friends.
Foster care may be open to single adults and might be another avenue for reaching your parenting dream.
Organizations that help a young person experience their dream or potential, like Make-a-Wish, Starlight Foundation or Special Olympics are always looking for volunteers.  By helping someone reach their dream, you may in fact discover your own.
(Broadly) speaking for men, we do have a longer "shelf life" for fathering a child, yet we have many of the same desires, concerns and fears about getting married and starting a family. 
Men have an innate ability to act tough in the face of their own fears, however, there are many (including myself) who wonder if the Lord has called us to be a father someday.  Just because we are descendants of Abraham, doesn't mean we can father children until we are 100 years old.
You may have put yourself out into the world, joined activities at your church, pursued opportunities with people, registered with an online dating service, gone out on blind dates, but haven't moved any closer to your dream.  Don't lose hope.
 Hope deferred makes the heart sick, but desire fulfilled is a tree of life (Proverbs 13:12).
We can all attest to how hope deferred has made our hearts sick in one way or another.  Don't allow it to dictate how you live your life.  Seeking happiness through something on earth is fleeting.  Nothing can give you the joy (and peace) that comes through your relationship with Jesus.  He promises us more than we could dream or desire and that will be our tree of life.
(God) has blessed us in the heavenly realms with every spiritual blessing in Christ…. I pray also that the eyes of your heart may be enlightened in order that you may know the hope to which he has called you, the riches of his glorious inheritance in the saints, and his incomparably great power for us who believe (Ephesians 1:3, 18-19).
You are blessed to have friends around you who "won't let you" give up your parenting dream.  Keep giving your dream over to the Lord and let Him take care of the rest.
There is nothing on this earth more to be prized than true friendship.
— Saint Thomas Aquinas

SHE SAID:  "Letting go" of dreams … well, it's hard to do.  We all have different desires in our hearts.  Some are of our own making, and some (I believe) have been given to us by the Lord.
The Bible does not prescribe a specific timeline for when you are to "let go" of dreams.  We are merely instructed to trust the Lord and to follow the path that he lays out for our lives.
Trust in the LORD with all your heart and lean not on your own understanding; in all your ways acknowledge him, and he will make your paths straight (Proverbs 3:5-6).
But before the path is straightened out and while it is still crooked and we can't see what's up ahead … that's when it's hard to trust.  And that's when we can get frustrated and wonder if we'll ever reach the realization of a particular dream.
You have had a dream to be a parent, but now you are "letting go."  And meanwhile, your friends don't want you to do this.  That can be a difficult place to be as I'm sure they only want the best for you, and in their minds you shouldn't abandon a dream (most likely a God-given dream!) that you have long held.  But maybe that's not what's really going on here.  Maybe you aren't really giving up on the parenting dream, and maybe the Lord is impressing upon you to just reposition it for now.  
A couple of years ago, the Lord asked me to set aside a particular dream of mine because I had made it an idol in my life.  Not only was I clutching it very protectively, but I was worshipping it—living, breathing and non-stop journaling about it!  It was getting in the way of my spiritual growth, and so he was asking me to give it back to him.
You know, when Abraham was asked to lay down his beloved son Isaac (his long-awaited dream!) on the altar as a sacrifice, God did not ask him to stop loving his son.  No, God was merely testing him and asking Abraham to be obedient—to have faith and to follow his instructions for his life (Genesis 22).  Did Abraham want to obey God more than he wanted to cling to his precious child?  Amazingly, yes.  And he did it without hesitation.  Abraham still loved his son (that didn't change!), but he gave back to God what God had given to him.
Well, it took me about six months before I would finally let go of my dream.  I agonized and cried and probably figuratively kicked my feet like a little child.  This was MY dream, and I had become obsessed with reaching it because it was what I desired for my life. 
But after a time in the depths of despair, I realized that I would never be happy and fulfilled unless I gave this dream to God.  When I did, he showed me that I could still have this dream (and that it was from him) but that it had to be repositioned in my life.  I could still appreciate it, but it needed to be in the proper place so that the primary desire of my heart would be in line with what God wanted for me.
And that, I think, is the real crux of matter:  we must desire to do what God desires us to do.
I desire to do your will, O my God; your law is within my heart (Psalm 40.8).
That means obedience.  When I obey the Lord, the desire of my heart will naturally fall in line with what his desire is for my life.  Sure, it's easier said than done (how many times have I said that?).  But I know that God can change the desires of our hearts to conform to his. 
Delight yourself in the LORD and he will give you the desires of your heart (Psalm 37:4).
It sounds like you may have come to a similar place.  Perhaps you have made peace with God regarding not becoming a parent.  He has shown you that this is not his plan for your life.  And if that is the case, then I believe you will find contentment without having a child (and only God can help you reach this point). 
But he also may be asking you to just put your dream to the side for the time being, so that he may open your life to other opportunities or another desire that he wants to place on your heart. 
Also, I know plenty of couples who married "later in life," beyond the childbearing years, and the Lord has blessed their lives—even without children.  They are still being used for God's purposes, as they serve him through the union of marriage. 
And then there is always adoption.  You could meet the man of your dreams tomorrow, get married and then decide to adopt a child.  Or perhaps the Lord will steer your "parenting dream" toward working with children in some capacity (serving in the nursery at church, volunteering in an after-school program, leading a Bible study for young girls, babysitting for your nieces and nephews or friends' children, etc.).
I know how you feel.  Believe me.  As you said, you feel "so lost and so alone" right now and are having trouble as you focus on the limited options you see around you.  But look up!  And keep your focus on what you cannot see as you surrender your heart to the Lord.  He has a plan for you (he makes the options possible, so they are limitless!), and he knows the dream you have been carrying. 
In his time, I believe he will show you what he wants to do in your life as he works in your heart.  Have faith, knowing that trusting and worshipping the Lord comes with a cost as we offer ourselves (and our dreams!) as a sacrifice to him.  But know that the Lord WILL provide for you as he sees best.
The LORD is faithful to all his promises and loving toward all he has made.  The LORD upholds all those who fall and lifts up all who are bowed down.  The eyes of all look to you and you give them their food at the proper time.  You open your hand and satisfy the desires of every living thing.  The LORD is righteous in all his ways and loving toward all he has made.  The LORD is near to all who call on him, to all who call on him in truth.  He fulfills the desires of those who fear him; he hears their cry and saves them.  The LORD watches over all who love him, but the wicked he will destroy.  My mouth will speak in praise of the LORD.  Let every creature praise his holy name for ever and ever (Psalm 145:13b-21).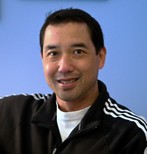 HE is … Cliff Young, a Crosswalk.com contributing writer and a veteran single of many decades.  He has traveled the world in search of fresh experiences, serving opportunities, and the perfect woman (for him) and has found that his investments in God, career and youth ministry have paid off in priceless dividends.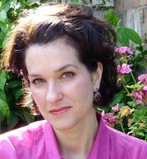 SHE is … Laura MacCorkle, Crosswalk.com's Senior Entertainment Editor.  She loves God, her family and and her friends.  Singleness has taught her patience, deepened her walk with the Lord and afforded her countless (who's counting anyway?) opportunities to whip up an amazing three-course meal for one.

DISCLAIMER:  We are not trained psychologists or licensed professionals.  We're just average folk who understand what it's like to live the solo life in the 21st century.  We believe that the Bible is our go-to guide for answers to all of life's questions, and it's where we'll go for guidance when responding to your questions.
GOT A QUESTION?  If you've got a question about anything related to living the single life, PLEASE SUBMIT HERE (selected questions will be posted anonymously).  While we are unable to answer every inquiry, we do hope that He Said-She Said will be an encouragement to you.

**This column first published on November 6, 2008.