He Said-She Said: When Looking Younger Isn't Helping
Cliff Young & Laura MacCorkle

Crosswalk.com Contributing Writer & Senior Editor

Updated

Jul 14, 2009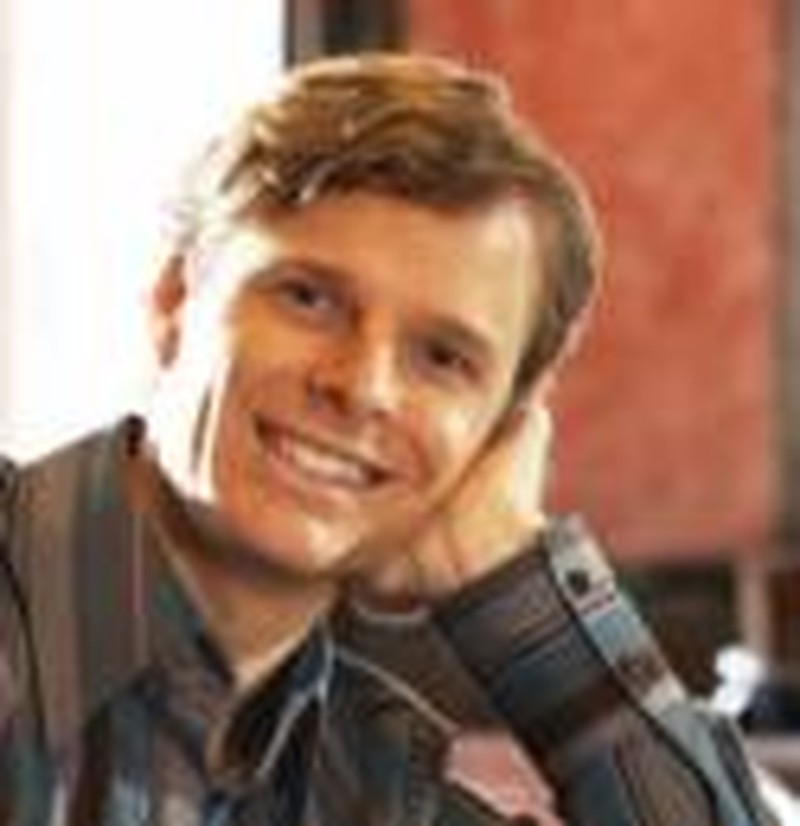 EDITOR'S NOTE:  Each He Said-She Said column features a question from a Crosswalk.com reader with responses from a male and female point of view.  If you've got a question about anything related to living the single life, please 
CLICK HERE
 to submit (selected questions will be posted anonymously).

QUESTION:
  I'm a widower, 55 years of age, and I still get carded if ID is asked for—so you can imagine that I do not look my age.  My problem is that I meet single women who love God, but who I can't relate to.  If I meet a woman my age, she thinks I'm a lot younger than she is by my appearance and demeanor.  If I meet younger women who are attracted to me, once I tell them my age they don't know what to do:  either date me or fear the age difference and not date me.  What am I to do about this?  My intelligence and wisdom are where they should be at my age.  But being single and a Christian man is hard sometimes, especially when you don't fit in according to your age or your youthful appearance and demeanor.  I have searched the Bible for some answers as to what I can do.  However, I haven't found any scriptures yet.   
HE SAID:
  First of all, I hope you see your predicament as more of a "situational dilemma" than a severe crisis.  In light of many serious problems people face today (financial, medical, professional or relational), I would not view
looking younger than your years
as one of them.  Most people would consider it a blessing rather than a curse. 
I do not say this to disparage your circumstance in any way.  I find it complimentary when I am mistaken for appearing younger than I am.  However, I understand the frustration that can arise when you are not able to fulfill your desire to date someone who is spiritually, intellectually, emotionally and (in this case) physically compatible with yourself.
One of the harms we face is the propensity to categorize people.  We live in a world where we quickly and simply label (and judge) those we see and meet.  We do it by ethnicity, profession, fashion, political inclination, appearance, age and even religious affiliation.
People judge by outward appearance, but the Lord looks at a person's thoughts and intentions (1 Samuel 16:7).
As Christians, we are not immune from—nor are we above—judging others (sadly enough).  Oftentimes, we are seen as hypocritical in how we treat, care and love one another (or not) within our churches.  We too may draw conclusions about a person with little communication or scrutinize whom we date by what we surmise by external appearances.
This may be due to a laziness of taking the time to get to know a person (or people group), lack of immediate interest, worry about what others may think or something totally different, but as a result we fail to live by and live up to God's example.
God does not judge by external appearance (Galatians 2:6).
If we have our mind set on things above, God calls us to look and live beyond the external, no matter how difficult it may be.
As we all get older, we carry with us many experiences, memories, emotional hurts, and mistakes (a.k.a. baggage) of past relationships.  It is a result of these that we often formulate our opinions, preferences and decisions in our future relationships. 
In your situation, the only factor you have control of is yourself.  Only you can determine the way you deal with, accept or react to other people and how you handle your relationships.
If you meet someone who interests you, pursue her in a godly way—with respect for her as a sister in Christ.  Treat her as you would want someone to treat your future wife.
Whether or not she receives your interest and advances is her choice and for her reasons.  It may not make sense to you, it may be altogether absurd, there may be no explanation whatsoever for her rejection, or she may not feel comfortable with the age difference, but it is her decision.
As you mention, one woman your age may feel you look too young for her, while a younger one may feel you are too old.  Each person and couple must determine and decide, on their own and for themselves, what is best—God's best.
In every relationship you enter into and with whomever you pursue, conduct yourself in a way that exemplifies how God wants you to live—not judging by external appearances but rather looking at a person's heart.


SHE SAID:  Obstacles.  We all have them in every facet of our lives, as well as in our potential or current relationships.
For some, it may be proximity.  Distance may pose a problem when it comes to two people coming together.  For others it might be incompatibility when it comes to intelligence, career success, interests, religious affiliations or even … yes … height.
For you (and you're not alone here), it is age.  But here's what's interesting:  what you see as an obstacle may not be seen as an obstacle by someone else. 
For example, a man might perceive that he has not reached the point in his career where he feels good about himself and is "successful."  Maybe he's still in school or working an in-between type of job.  And the woman who is interested in him could care less.  She likes him for who he is and not what he has accomplished or is bringing home in his wallet.  Therefore, his position on the career ladder is not an obstacle to her.
Or, a woman might perceive her looks as not on par with what she views on television or sees in magazines.  Perhaps she feels she doesn't stand out and could not be attractive enough to get—or hold onto—the attention of a man.  And the man who does happen to be interested in her sees the natural beauty that is already there.  He's not looking for inch-thick makeup, hairspray or heels.  He likes her just the way she is.  Therefore, her not-so-glamorous appearance is not an obstacle to him.
I thought about your question for a good long while before attempting to answer.  And like you said, there are no specific verses in Scripture which speak to your specific situation.  But when I stood back a way's and looked at the bigger picture, several verses did come to my mind for you.
Psalms 139 says:  "For you created my inmost being; you knit me together in my mother's womb.  I praise you because I am fearfully and wonderfully made; your works are wonderful, I know that full well."
Remember that you are special.  God made you and caused you to be born at the exact time when he wanted you to come into this world.  He carefully designed your personality.  He knew that you'd be young at heart and not look your age at this point in your life.  And not everyone can say that they have been blessed in this way.  In fact, I know many, MANY women who would trade with you in a heartbeat and would love to have youthful appearances while in their fifties (and I'm sure there are men who would agree as well).
Over in the New Testament, Matthew 19 says:  "Jesus looked at them and said, 'With man this is impossible, but with God all things are possible.'"
The context was the story of the rich young man who wanted to know how he could get eternal life.  Jesus had explained to him how difficult it was for a rich man to enter into the kingdom of heaven.  In fact, he said, it was easier for a camel to go through the eye of a needle.  Salvation seemed impossible to him and to the surrounding disciples.  But with God, as Jesus reminded, it IS possible.  The difference is placing our trust in him and not in what we can see, what we have or what may or may not be happening in our current circumstances.  
I believe this sentiment translates to any area of our lives.  If God wants something to happen, if he wants someone to be attracted to someone else, if he wants your age to not be an obstacle to someone else, then I believe he is capable of doing this.  ALL things are possible with God, but it is up to him to determine what he wants for our lives. 
Finally, in Philippians 2, we read:  "… for it is God who works in you to will and to act according to his good purpose."
This verse is speaking about faith and how we work that out in our lives.  In other words, if you are a believer then how are you living out your faith as a child of God each day?  When you are in Christ and when your heart is open and you are obedient, God is working in you to accomplish what he wants done—whether you're in your fifties and look and act younger than that or not.  Your age is not an obstacle to him.
So are you watching, waiting and listening to his leading?  Is it possible that he is working in you to lead you toward women who you might have overlooked?  Maybe so.  And perhaps some of the women who are your age and think you are younger are worth a second effort. 
I'm sure some of your experiences are a lot more complicated than I know, so I'm just going on my general impressions from your question.  That being said, perhaps it would be helpful for you to just focus on friendship for a while.  Take the pressure off of yourself.  Don't think about having to make a dating relationship happen today or tomorrow or even next week.  Just make friends and get to know the women you meet on that kind of level first. 
It might surprise you and you may find there are more options out there than you initially thought.  Plus, spending time together as friends will help everyone to relax and enable others to see you for who you really are. 
When the right woman comes along for you, I'm sure she'll see that a youthful looking and acting man with age-appropriate wisdom and intelligence is a perfect combination—just as God intended!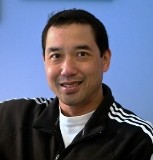 HE is … Cliff Young, a Crosswalk.com contributing writer and a veteran single of many decades.  He has traveled the world in search of fresh experiences, serving opportunities, and the perfect woman (for him) and has found that his investments in God, career and youth ministry have paid off in priceless dividends.



SHE is … Laura MacCorkle, Crosswalk.com's Senior Entertainment Editor.  She loves God, her family and and her friends.  Singleness has taught her patience, deepened her walk with the Lord and afforded her countless (who's counting anyway?) opportunities to whip up an amazing three-course meal for one. 

DISCLAIMER:  We are not trained psychologists or licensed professionals.  We're just average folk who understand what it's like to live the solo life in the 21st century.  We believe that the Bible is our go-to guide for answers to all of life's questions, and it's where we'll go for guidance when responding to your questions.  Also, it's important to note that we write our answers separately (we think they sound eerily similar sometimes, too!). 
GOT A QUESTION?  If you've got a question about anything related to living the single life, PLEASE SUBMIT HERE (selected questions will be posted anonymously).  While we are unable to answer every inquiry, we do hope that He Said-She Said will be an encouragement to you.

**This column first published on June 18, 2009.