How to Deal with the Grief of Losing a Parent When You're Young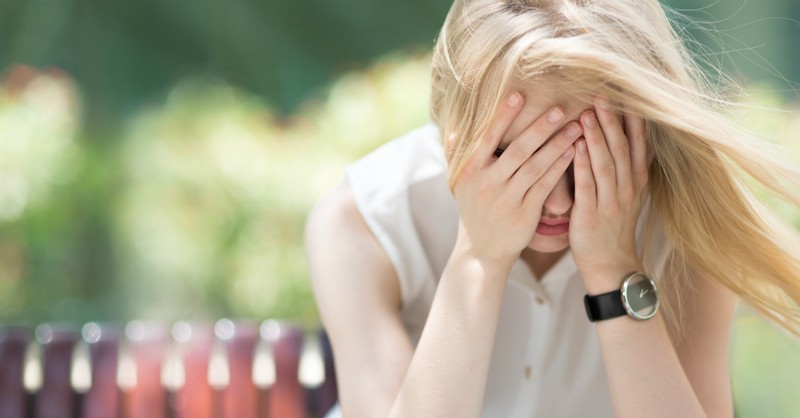 As a lay pastor and university adjunct professor, I've heard and seen the special grief singles experience after losing a parent. I've learned rare lessons from their raw emotions, profound honesty, and ongoing stories.
7 Ways to Deal with Losing a Parent When You're Young
1. If I have to break the news, especially if it's unexpected, I make sure they are sitting down on a sofa or an easy chair. I remember collapsing during the first part of a phone call. It's not always voluntary. It can lead to injury. So, even if they resist, I insist until they're safely seated.
2. When I break the news, I listen for their laugh. Shocking news stuns. First, you freeze, even if for only a second. Then, you deny. Thus, the laugh. If you don't know to listen for it, it seems wholly out of place. Remember, the laugh is merely a sign of denial. Again, shocking news always stuns.
3. If they break the news to me, I listen long and hard. Expect an emotional roller coaster. Silence. Laughter. Anger. Tears. Weeping. More anger. Questions. Doubts. Venting. Raging. More silence. All this and more is normal and expected. Nod your head as if saying "yes" at every turn. Make it crystal clear that you're thanking them for trusting you with such terrible news.
4. If they break the news to me, I don't say anything. I don't answer their questions. I don't ask clarifying questions. I definitely don't seek to understand. I don't even offer comfort or solace, until later. Instead, I stay quiet. When they don't say anything for a minute or two, I still stay quiet. Their job is to process stunning news and untold grief with me. My job is to absorb that news and grief. Nothing more.
5. If they break the news to me, I confirm their safety. This is especially true if they have lived alone with the parent who just died. In such cases, going home may or may not be wise. Don't offer your own home. Instead, after they clearly indicate that they've told you everything, and get up to leave, wonder aloud. In effect, wonder: "Where would you like to stay tonight? Perhaps with another family member? Or perhaps with a close friend or family?" Then listen as they process options. They may choose to sit back down. If they talk for more than a minute, invite them to do so. They're exhausted beyond belief. And, they may need a ride instead of driving themselves at this point. Drive them in their own car and then take Uber or Lyft back to your own place.
6. If they tell their story to me before their parent's death, I'm not surprised if they have a flat affect. This can last for a number of minutes. It can last through the entire conversation. Don't try to figure out what it means. It could mean they're desperately trying to keep it together. It could mean any of a dozen other things. Never judge. Instead, listen, listen, listen.
7. If they tell their story long after their parent's death, the first five principles apply. You never get over grief. Especially the grief of a parent dying. It can leave you feeling like an orphan, which is one of the worst feelings, especially as a single. No one signs up for that kind of grief. And it's certainly not a checkbox. Again, you never get over it.
So many stories come to mind from over the years. Allow me to share some treasured Bible verses, and then just one story.
Treasured Bible Verses
"[The Lord] will give a crown of beauty for ashes, a joyous blessing instead of mourning, festive praise instead of despair" (Isaiah 61:3 NLT).
"The Lord of Heaven's Armies will spread a wonderful feast for all the people of the world. It will be a delicious banquet with clear, well-aged wine and choice meat" (Isaiah 25:6 NLT). Therefore, "Blessed are those who are invited to the wedding feast of the Lamb" (Revelation 19:9 NLT).
"Even when I walk through the darkest valley, I will not be afraid, for you are close beside me" (Psalm 23:4 NLT). Indeed, "You have allowed me to suffer much hardship, but you will restore me to life...and comfort me once again" (Psalm 71:20-21).
"God blesses those who mourn, for they will be comforted" (Matthew 5:4 NLT). After all, "God is our merciful Father and the source of all comfort. He comforts us in all our troubles so that we can comfort others" (2 Corinthians 1:3-4 NLT).
"Now may our Lord Jesus Christ himself and God our Father, who loved us and by his grace gave us eternal comfort and a wonderful hope, comfort you and strengthen you" (2 Thessalonians 2:16-17 NLT).
Losing Her Mother: Anna Harrell's Story
While serving as an adjunct professor at one of America's leading comprehensive undergraduate colleges, I met a talented journalism student named Anna Harrell. In time, she told me about how her faith was almost crushed by the tragic loss of her mother.
On a still December evening, Anna's mother called each of her kids into her bedroom. When it was Anna's turn, she struggled to fight back tears.
"You don't have to cry," her mother said. "It's okay. God will take care of you." She wiped Anna's tears with her hand. "Anna, my Sunshine Girl," she began. "You have such a good heart. Continue to seek God in all you do." Her voice weakened to a near whisper.
That spring, Anna's mom had been diagnosed with cancer. After months of declining health, her mom could no longer make it to the bathroom on her own. Anna's dad bought her a mechanical hospital bed, because she couldn't lie down comfortably anymore. Her once perfectly styled brown hair hung limp and gray.
But she still called Anna and her brothers and sisters into her room every day for prayer and Bible study. She could no longer read the words herself, but she thrilled to hear them. And though pain racked her body, she praised God for His goodness to her. Anna never heard her complain or question the purpose for her sickness. As her physical strength waned, her faith grew.
Every night Anna prayed that God would heal her. She would dream that her mom's sickness was only a nightmare, then awaken on a soggy pillow and realize she was living the nightmare.
She would have given anything to wake up from the nightmare the day her dad came in and said, "She's gone."
Anna had known for months that her mom's death was inevitable, but had hoped and prayed for a miracle. Instead, she was left with only pain and questions. How could God, being loving and kind, let Mom suffer so much? How could He let her die, leaving me with more pain than I could bear? How could He take away my mom?
Although Anna had been a Christian since she was nine, she still needed her mom to help her understand the Bible, to encourage her to pray. She wasn't ready to solve life's toughest problems on her own. She begged God for an answer. "I wanted to trust His judgment, to understand His plan," Anna recalls. "I didn't want to become bitter at Him, but it was hard to love Him when He had allowed me to hurt so much."
After the funeral, her mom's favorite hymn, "Come and Dine," played continuously in Anna's mind. She imagined her in heaven, singing in her new soprano voice. She pictured her mom at the banquet table in heaven, sitting with Jesus. It was then that she realized that God had answered her prayers. He not only healed her mom's cancer, but He gave her a new body that would never again feel pain. God had healed her in His own way, the best way.
"I knew God had done what was best for Mom, but was it really best for me?" Anna asks. "But I doubted that I hurt more than Mom had. And if God could take away the pain that destroyed her body, surely He could ease the pain that troubled my heart. In my desperation, I asked God to hold me and make it better, to wrap His arms around me, to speak comfort to me."
One night Anna read in Isaiah how God had sent Jesus to "comfort the brokenhearted . . . to give a crown of beauty for ashes, a joyous blessing instead of mourning, festive praise instead of despair." She asked Him to turn the pain in her heart to beauty, to turn her grief to joy.
Comfort and solace, encouragement and strength, joy and peace may be a long time in coming. Always be hope-filled, knowing God's love patiently persists and prevails.
Photo Credit: ©GettyImages/PKpix
---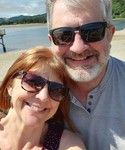 The late David Sanford's book and Bible projects were published by Zondervan, Tyndale, Thomas Nelson, Doubleday, Barbour, and Amazon. His latest book was Life Map Devotional for Men published concurrently with his wife Renee's book, Life Map Devotional for Women.