How to Make Good Friends in College... during a Pandemic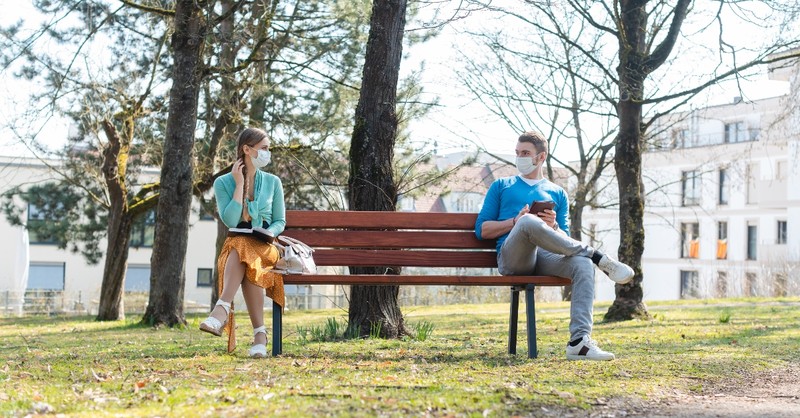 College this year has come with a number of obstacles, and we don't just mean difficult classes or attempting to find a parking space when commuting to campus. Many Universities have adopted a hybrid format, where most classes are taught online with a few in person.
Of course this differs widely per institution. Some places may have all in-person classes with restrictions as to how often students can venture off campus or visit other dormitories. Many Universities have tried to limit roommate pairings and how many people can stay on campus.
For a freshman in college, this can seem daunting.
After all, for many of those going into college this year, they will make lifelong friends and embark on some of the most interesting 4+ years of their lives at school. But a pandemic throws a wrench into all of this.
How do we make new friends if we only plan to attend college virtually, or if we have limited contact with thousands of people on campus? Especially, how do we find friends who share our values and beliefs as well as those with a different worldview, to widen our perspectives?
Although this article can't dive into all the ways this year's incoming freshmen can make new friends during a pandemic, we can suggest some surefire way to make connections during this crazy time.
A Caveat:
Many who read this article, though young in body, may be hesitant to meet in person with anyone due to any factor. Perhaps you are immunocompromised, live with someone in your family who is, or a host of other reasons. In this article I will attempt to offer a combination of ways to find people virtually and in-person.
For those trying to exercise compassion and stewardship by limiting their contact with those outside of their family, know that not every tip in this article will apply to you. In those instances, I will provide an alternative way to meet virtually.
1. Get Involved in a Local Church or Christian Campus Group
Scripture encourages us not to give up meeting with fellow believers (Hebrews 10:25), but this opens up different possibilities during the time of COVID-19.
Depending on which institution you attend, campus may have cancelled a great number of extracurricular events. This could include some Christian groups such as Navigators, Delight, among others.
Not to mention not all churches have opened to limited congregations, often with people wearing masks.
Nevertheless, Christian evangelism does often find a way on and off campuses in one way or another. Try to find a community of fellow believers to connect with at your college, or a local church to plug into.
This may take a great deal of trial and error. The churches open in your area may not be what you're used to, or you may not connect with the people right away on campus. Don't worry if you have to plug into a few groups before you find the right fit.
As for my friends who wish to remain virtual, many churches do offer virtual services. Try to connect with the pastor and ask ways you can get involved online. Many college groups hold Zoom meetings.
Many college ministries also have virtual options to meet with fellow believers in an online format. Explore those available to you, and once again, don't worry if you have to test out a handful before you find one in which you click.
2. Connect on Online College Groups
Many colleges have Facebook groups and other mediums in which students can connect with classmates in their year before they enter the University. If you have not had a chance to do so, post a thread about some common interests. Some examples of these may be:
"I love theater. Do we have any other fellow theater nerds? If so, comment below! I'd love to connect with y'all on a Zoom call."
"Who here also plays tennis? If you want to socially distance and play on the campus tennis courts during non-practice hours, let me know!"
"Are there any Christians in this class. If so, who would be interested in starting a Zoom Bible study?"
Make sure to read through previously posted threads to ensure you don't have any overlap. Nothing can turn someone away from a page faster than too many notifications.
Find ways to connect with those who have similar interests, but make sure to also respect social distancing or if they don't feel comfortable meeting in person (see the tennis example above). Social media has served as a blessing in many ways during this pandemic. It has allowed us to connect with old friends and those whom we have yet to meet. Use it well.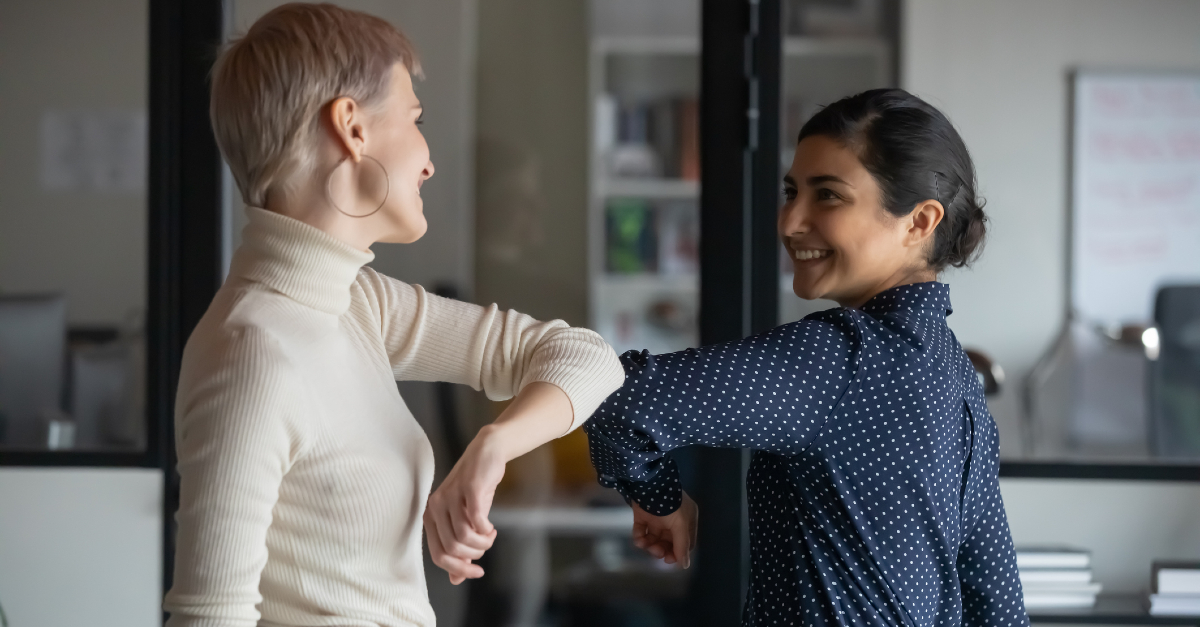 Photo Credit: ©GettyImages/fizkes
3. Create New College Traditions and Events
Because of the global pandemic and social distancing measures, many college campuses have put certain traditions on hiatus. For instance, my alma mater, known for their famous Silent Night basketball game, has not only cancelled that game for this year, but several other well-known Taylor University traditions.
Extroverts especially, but everyone else as well, will feel the strain of a lack of ways to get involved on campus.
Find ways to create new traditions on your campus, whilst exercising social distancing.
Or find ways to create Christian community on your campus if it lacks one. For instance, maybe organize a worship night on the lawn outside a dorm. That way, everyone can stand six feet apart, and you can sing worship songs.
For those who decide to remain virtual, organize some fun Zoom game nights, playing charades or Jack in the Box or other games that work well virtually.
Host movie nights and watch parties and discuss the film afterwards.
You could come up with endless possibilities under this section. College traditions form from situations like this.
If men on my campus could play tag with a watermelon, then you can create traditions out of meager supplies, materials, and means. We're college students. We're made to create something beautiful when given very little to do so.
4. What If I Don't Make Friends Freshman Year?
Don't stress about it at all. I'll be completely honest with you, many of those I connected with freshman year didn't end up sticking around by the time senior year happened. Sometimes you'll find friends in classes, or in connection groups your college creates.
We do also have to bear in mind that colleges will know about the struggles in which freshmen will experience this year. They will try to find ways to foster community during all the craziness, so if you can't successfully start a new tradition or event, you will have plenty of opportunities to plug in and connect with wonderful people.
Also, do remember that God has a wonderful plan for you.
He will usher in ways to make connections and do something I like to call "divine appointments."
Who knows? Maybe this pandemic will foster a way to meet a new friend virtually or socially distanced that you may never have met if you attended college in a previous year. Trust that God will help you find your friends and your community and that he has wonderful things in store for you this year.
Photo Credit: ©Getty Images/kzenon
---
Hope Bolinger is an acquisitions editor at End Game Press, and the author 21+ books. More than 1400 of her works have been featured in various publications. Check out her books at hopebolinger.com for clean books in most genres, great for adults and kids.