How to Rely on More Than Just Your Willpower in Purity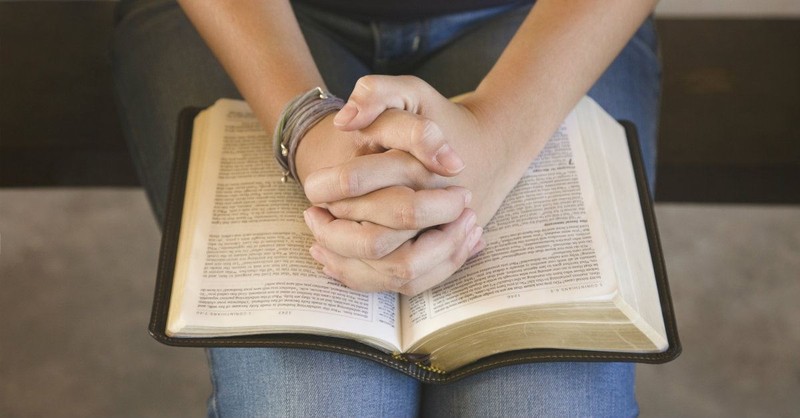 For many purity and the practice of purity is thought to be purely willpower. White-knuckling it. If you can grip it firmly enough it will not budge. But in truth it goes far beyond just willpower.
Yes, the want to be pure and live stainless is a good thing, but in order for real purity to be lived out it will take bringing your heart and mind into accordance as well.
The term, "check your heart" is a common phrase used these days, but it must go deeper than just a sentiment.
Purity requires agreement and work on a daily basis with God. Here are 3 ways how.
1. Take Your Thoughts Captive
During his ministry, Paul knew full well the nature of man and how the Enemy will seek to steal, destroy, or overrun man by playing upon sin nature.
In his letter in 2 Corinthians 10:5 Paul reminds, "take every thought captive to obey Christ." Thoughts may appear of no consequence, for a thought can be merely a thought, right?
In reality, thoughts lead to ideas, and ideas lead to actions. When it comes to really pursuing purity it is pertinent to take hold of these wandering and waving thoughts before they take roots.
A thought left to blow in the wind is much like a seed that comes off a dandelion, at first it seems harmless, but eventually it has the very real possibility of resting and embedding, and before you know it those seemingly harmless thoughts have become fields of weeds.
Instead of allowing these thoughts to run you, snatch them as they come and speak truth over them. Ask the Spirit of Truth (The Holy Spirit) to assist as you place them into proper light.
This may sound harsh or rigorous, but it will in time teach you to not only take thoughts of impurity captive and to the Lord, but it will guide you in understanding how God's heart is really not of condemnation, but of freedom and joy in a mind without fog.
Romans 12:2 challenges us, "Do not be conformed to this world, but be transformed by the renewal of your mind, that by testing you may discern what is the will of God, what is good and acceptable and perfect." Invite Him into your thoughts and find renewal in your mind through His Spirit.
2. Find the Roots
Often times an underlying issue or trauma will in turn manifest itself in other temptations and forms.
For example, the feeling of abandonment or childhood suffering will in time result in sexual-related issues.
The Enemy will often push temptations as such to convince the person that they are finding a safe place in things behind closed doors, when in fact the Enemy is actually seeking to manipulate the man or woman.
It is not solely a sin-nature issue, many times there is something beneath the surface at play that needs to be unearthed.
These roots at times will be harder to identify, but seeking therapy with a Christian based therapist can help unlock the past to help one walk into their future without the chains or binds meant for their harm.
Uncovering the root of an issue may also provide a deeper glimpse into one's relationships, ambition, fears, or any number of facets in a life.
Finding the deepest point of an issue or the root and digging it out so that it may no longer grow is not easy or clean, but in the end, will be worth the effort.
3. Don't Fall Prey
Beyond the willpower to unplug or disengage from known pitfalls there must be a heart agreement made that when new opportunities arise that you know will cause you to forfeit your freedom you say, "no!"
Porn has become wildly accessible and available to the general public and it is often a hidden issue men and women alike struggle with. It is not solely reserved to deep websites, it can be found through magazines, online videos, or just about through every form of media.
Porn is the handiwork of the Enemy, because it distorts everything God designed sex and relationships to be. It removes the soul and leaves carnal flesh.
Willpower is something to be used in this pursuit towards not falling prey, but white-knuckled grips will often become loose if things are not in order. Plus it's self-reliant!
Remember that you have a Heavenly Father Who earnestly seeks to help you in such struggles.
Jesus Himself was tempted in the Garden, so He understands and can sympathize with what it is like to feel tempted. Recall the promise of Matthew 11:28-30, "Come to me, all you who are weary and burdened, and I will give you rest. Take my yoke upon you and learn from me, for I am gentle and humble in heart, and you will find rest for your souls. For my yoke is easy and my burden is light."
Jesus does not want you fighting or battling this alone, seek His help to find freedom and rest.
Why Seek Purity?
If purity truly is something our hearts desire, the question arises, why do we desire purity?
Is it for a sense of inflated ego that you are not falling prey to the sins that many falling into, or is it because you earnestly want to enjoy the life of all purity has to offer in order to fully and without bounds worship you Lord without blemish or restraint?
When there is unchecked sin or unprocessed emotions in our lives it can create a distance between God and us. It is not that God has moved, but we have not picked up these sins, as small as they may be, and placed them before the Throne of Forgiveness.
The Lord aims to give you a mind free and clear from temptation and the access to be One with Him. 2 Timothy 1:7 is clear in that, "Do not be conformed to this world, but be transformed by the renewal of your mind, that by testing you may discern what is the will of God, what is good and acceptable and perfect."
We seek a pure heart, a pure mind, and a pure spirit for we desire God more than we desire the momentary high that comes from caving into sin.
The pursuit of purity is about worshipping God and being able to stand clean before Him.
Remember Grace
Since the Fall of Man humans have been marked and stained by sin. Not a man alive is without sin, but what must be brought forward to memory is God's grace.
God sent His Son Jesus to this earth not just to perform miracles or offer wisdom, He came to break the curse of sin and take it upon Himself, offering His gracefully.
As hard as we try or as much willpower as we hold there will be a time in which we fall short of perfection, but it is yet another reminder of the need for God's grace and love. Do not believe the lie that you are too powerful in your own will not to fall into temptation, but do not believe that you are too far gone to receive forgiveness either.
Instead go before His Throne with your raw, dirty, unfiltered mess and be washed clean. As He told the Adulteress Woman in John 8, who clearly has a moment where she was not living in purity, receive the grace and sin no more.
Purity is not merely a battle of the body, it in all ways is a war to fight with your mind, body, and soul.
White knuckled willpower can work for a time, but if your mind and soul are not working towards what party really means the body is sure to fall prey.
In its most simple form, purity must be sought in union with you and the Spirit of God. It is not a hopeless battle, rather it is one that He wants to win with you.
Photo Credit: ©Getty Images/Pamela D McAdams
Cally Logan is an author and US History teacher from Richmond, Virginia. In her free time, she enjoys mentoring youth and spending time in nature. Her book, Hang on in There, Girl! Will be available everywhere on April 1, 2022. Check her out on Instagram and Twitter, @CallyLogan and TikTok Cally_Logan.