I Belong to the Lord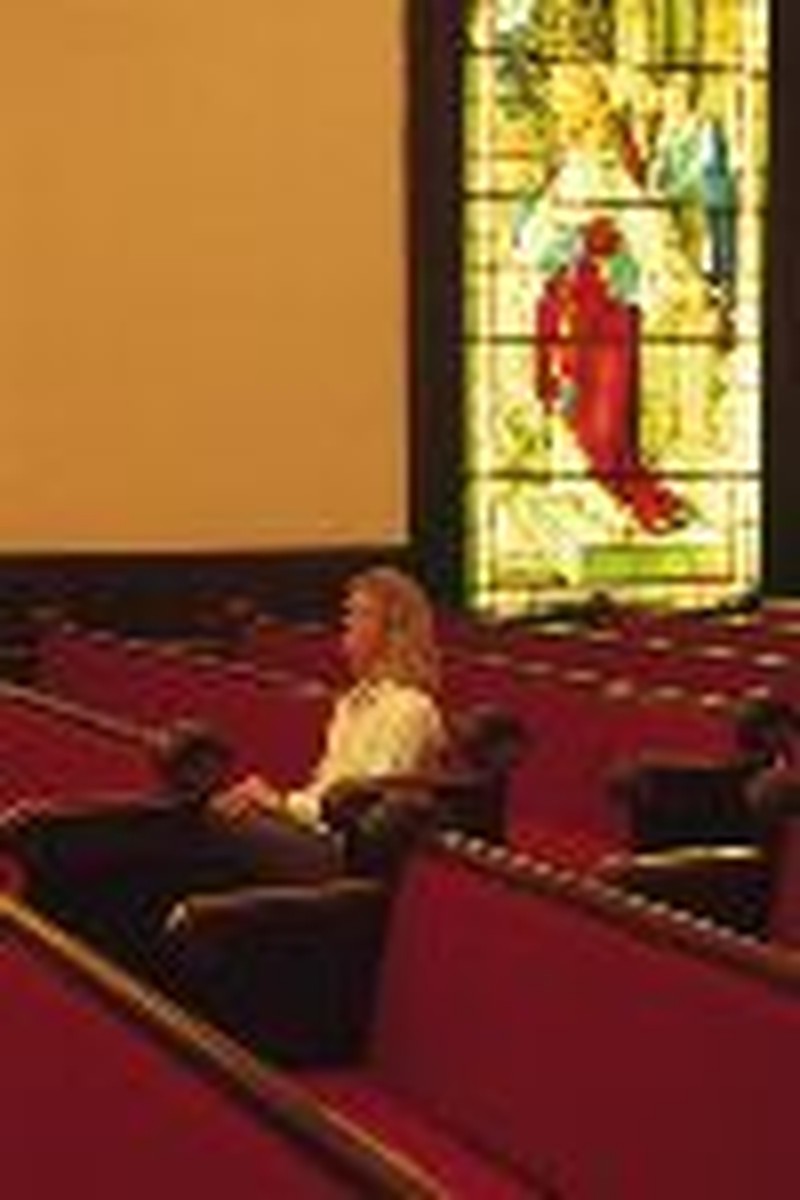 I've been thinking about the fact that my life is not my own. I plan my life as though there are certain things I deserve - a good career, an active social life, health, a memory book of friends, family, and trips to Paris.
There's nothing wrong with these things. The problem is feeling like I'm calling the shots.
Marriage was part of the plan for most of us. We would have scripted a satin gown and a walk down the aisle a little before 30.
But the script isn't ours to write.
One of the essential ingredients of contentment is recognizing that we don't get to make many of the key decisions about our life. Will we be healthy? Will we have money? Will we even have a job? Will we ever get married? God decides those things. We need to willingly submit to God's direction of our lives in grateful response to His overwhelming love for us.
I'm struck by Mary's words in Luke chapter 1. The angel greets Mary with the news that she will have a son who will be Jesus, the Lord, the Savior of his people. Mary's not quite sure what to make of all this – she's not married, in the first place, and not sure why the angel would have called her "favored one," and said, "the Lord is with you!"

The angel tells her "'The Holy Spirit will come upon you, the power of the Most High will overshadow you. Your child will therefore be called holy – the Son of God ... no promise of God can fail to be fulfilled'" (Luke 1:35-37, Phillips). Mary responds, "'I belong to the Lord, body and soul,' ... 'let it happen as you say'" (Luke 1:38, Phillips).
Mary's words carry the weight of a resolute decision: "I belong to the Lord, body and soul, let it happen as you say." Mary must have made this decision ages before. She didn't have to think long about her response. She knew she was God's. She knew she would do anything God wanted her to.

I get the feeling that if the angel had said, "Tomorrow you're going to have to die for your faith," Mary's answer would have been exactly the same: "I belong to the Lord, body and soul, let it happen as you say." Mary had decided to be content with God's will for her life.
"I belong to the Lord, body and soul." I pray that I will recognize the full weight of that truth.
Copyright Lori Smith, 2000 - 2003

Lori, 32 and single, lives in northern VA where she frequents a local ballet studio, hikes in the Shenandoahs, and throws the occasional pity party. Find more of her writing and preview The Single Truth at www.thesingletruth.org.