Is it Time to Say Yes to God?
Amaris Beecher

crumbsandglamour.com

Published

Dec 31, 2018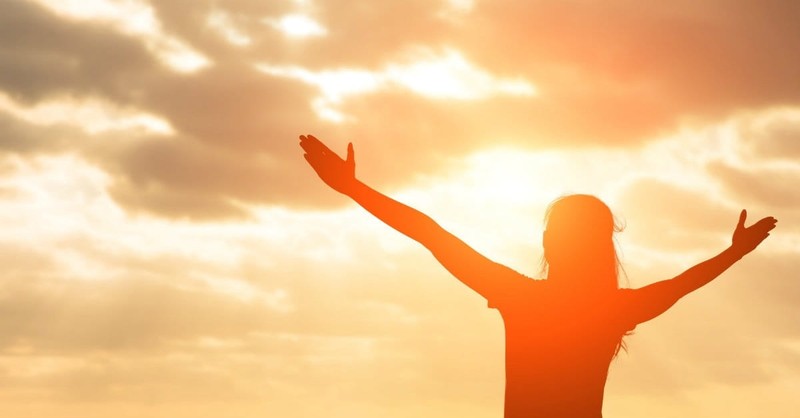 I was 20 years old sitting in a Steak & Shake with my then boyfriend and my closest friends.
We had gone out late one night to celebrate the birthday of one of our friends, and I was excited to be with my boyfriend AND my friends. Isn't it funny how that happens? Once people start dating, they rarely spend time with their friends.
My boyfriend and I had been together for nearly a year, and I really thought he was the one. I had even gone ring shopping with my mom and sister in the hopes that they would tell him what ring I wanted when he FINALLY proposed because at the time it seemed like he was dragging his feet (that was a red-flag I clearly overlooked).
This specific month, however, we had been going through a rough patch. If I'm honest, though, our whole relationship was a rough patch from the beginning, but my desperation kept me hopeful that things would eventually turn around.
Clearly, I should write about this flawed relationship, and all the mistakes I made in it, with the hopes that someone else might be able to avoid them. But that's a topic for another day.
Photo Credit: ©Thinkstock/RyanKing999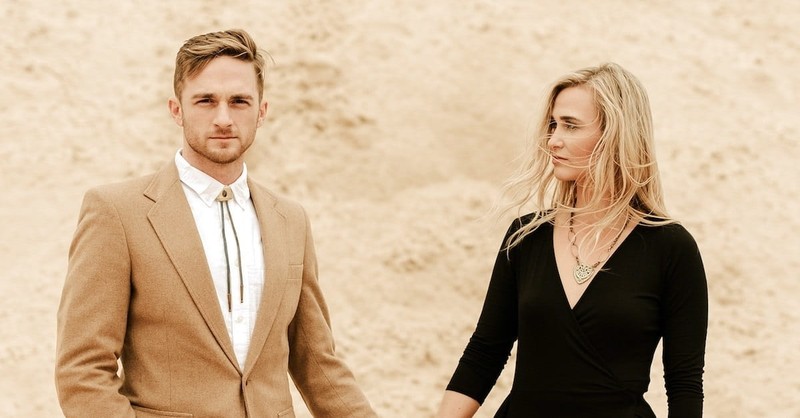 Even those you trust can hurt you deeply.
So, we were at Steak & Shake, and my friend Sarah and I ordered a milkshake to share. At one point we both leaned in and started drinking from the milkshake at the same time, not thinking anything of it. And as we were both drinking (different straws) my boyfriend said: "I wouldn't mind if y'all kissed."
It wasn't an under-his-breath type of comment that no one could hear. No, it was loud enough for everyone at our end of the table to understand – he was a brass dude.
I was horrified, and so embarrassed. Not only was it completely inappropriate, but it was also a jab at my past. Which left me feeling humiliated.
I went silent the rest of the time we were at the restaurant. But once we were in the car, I cried the entire time as he drove me back to my car at the church (yes, he was a church guy…).
My heart had been broken by someone that I had chosen to trust and let in.
Photo Credit: ©Unsplash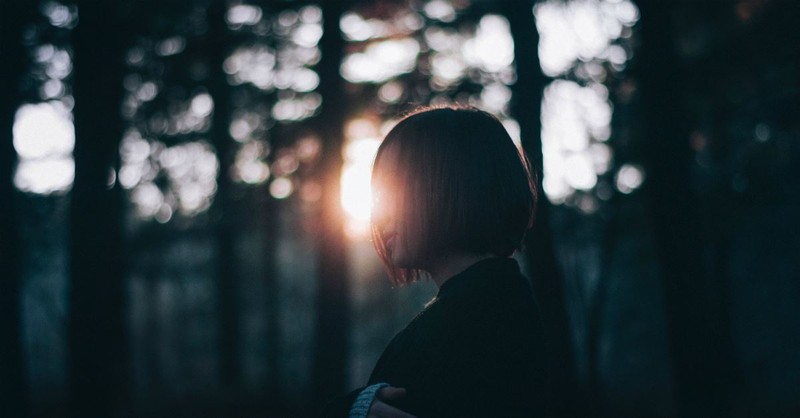 Try to discern God's voice in the confusion.
The rest of my car ride home, and that sleepless night, I was going back-and-forth on whether or not I should break up with him. I knew the best decision was to end it because there needed to be maturing.
However, I was so fearful that if I broke off this relationship, I would ultimately end up alone.
It makes no sense looking back now, but that's exactly what the enemy does, he whispers lies to us that play into the fear that we already have. The fear that I had was rejection. Watching my parent's relationship end in divorce left me thinking that my future marriage was a goner too.
But I felt God's gentle whisper: "Can you trust me with an unknown future? Can you trust me and let go of control?"
That night I said yes to God. We broke up the next day. The next two years were some the most pruning and satisfying years for me.
Learn to say No to yourself so that you can say Yes to God.
Eight years later, and God still asks me to trust him with the unknown. So, that's what I named this year: Learning to say no, so I can YES!
But how do we say Yes to God? 
Photo Credit: ©Unsplash/Riccardo Mion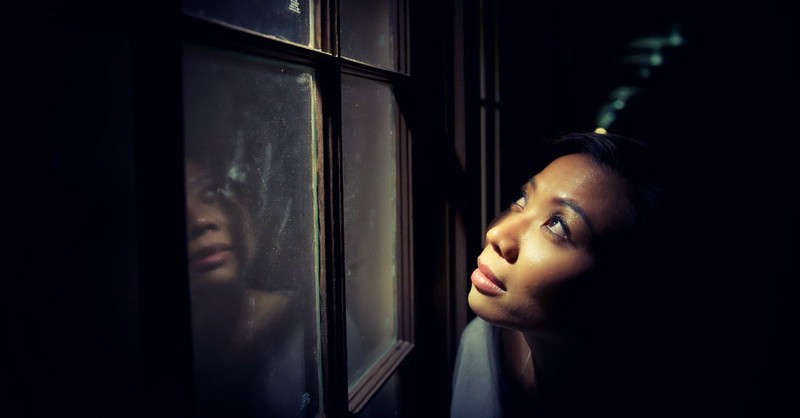 1. Determine to say No in your mind.
"A person without self-control is like a house with its doors and windows knocked out." – Proverbs 25:28 MSG
I like how the New King James Version put it as well: "Whoever has no rule over his own spirit is like a city broken down, without walls."
That word "spirit" can also mean mind. And isn't that the truth. If we can't rule our minds, then we are defenseless against the enemy's schemes. We are like a home with its doors and windows knocked in. Anyone can come in and steal and kill whatever they want.
A person without the ability to control their thoughts is the exact person that the enemy will go after.
Telling yourself no means confronting the thoughts that are not from God. Thoughts of rejection, insecurity, doubt, self-doubt… these things are not from God. And if those thoughts are running rampant in our minds, we are actually telling God no!
We cannot believe lies and truth at the same time. If we are accepting the lies, then we are rejecting the Truth.
Where in your thought-life do you believe lies? 
Photo Credit: ©Unsplash/Frank Mckenna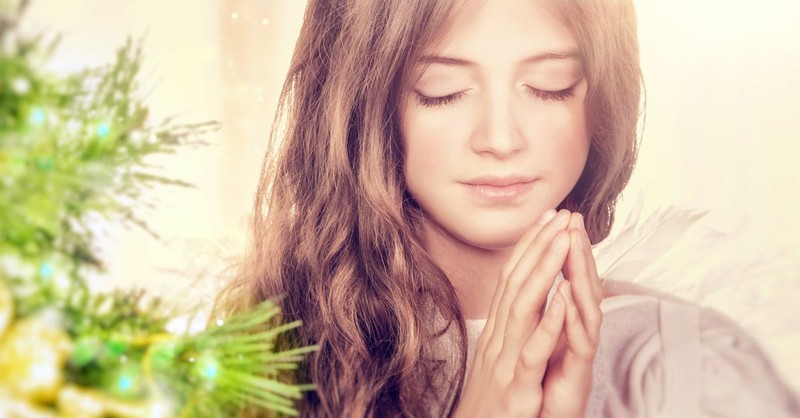 2. Have faith in God's promises.
"Now faith is confidence in what we hope for and assurance about what we do not see." –  Hebrews 11:1
Saying yes to God means stepping out into the unknown; moving forward in something that you believe God is asking you to do (it's confirmed in His Word).
When that young man and I broke up, I had no idea where God was going to lead me. I remember one time confessing to my pastor that I was planning to be a nun because I didn't see any men in my future. He just laughed and told me no.
If you read Hebrews 11, you'll see all those who have gone before us with faith to see things that were unseen at the time. Take Abraham for example; God asked him to leave his country and go somewhere else to establish a new covenant with Him. BY FAITH Abraham obeyed and went out even though he did not know where he was going (Heb. 11:8-9).
Here are more verses for mediation. Do you believe God when he says these things? Do you trust that He is working all things for YOUR GOOD? That He does have a purpose in your life?
"And we know that in all things God works for the good of those who love him, who have been called according to his purpose."
Romans 8:28
"Trust in the LORD with all your heart and lean not on your own understanding; in all your ways submit to him, and he will make your paths straight."
Proverbs 3:5-6
"But those who hope in the LORD will renew their strength. They will soar on wings like eagles; they will run and not grow weary, they will walk and not be faint."
Isaiah 40:31
"When you pass through the waters, I will be with you; and when you pass through the rivers, they will not sweep over you. When you walk through the fire, you will not be burned; the flames will not set you ablaze."
Isaiah 43:2
Sisters, even our lack of faith cannot thwart God's purposes. All of the saints spoken of in Hebrews 11 were flawed humans just like us, and God still used them. Why? Because they continued to say yes to Him! They rejected the lies of the enemy and continued to trust despite their shortcomings.
This word is for us too. This day, if God is asking you to move forward on something – say YES!
How will you know if God is asking you to say yes to something? He will confirm it through His word. Do not be shy to ask for confirmation, either!
Ask God to confirm what He is asking. He will do it.
Amaris Beecher is the founder of She is Reclaimed, an online community to "reclaim the authentic woman you were created to be." Amaris is passionate about living a life walking with God. She loves her husband and children, deep conversations with friends, and bold lipstick. She's here in the hopes that sharing her past will give someone else a future.
This article originally appeared on sheisreclaimed.com. Reprinted with permission.
Photo Credit: ©Thinkstock/Anna Om
---