Marriage Is Just a Piece of Paper - Part 1
Lakita Garth

Author

Updated

Jul 06, 2007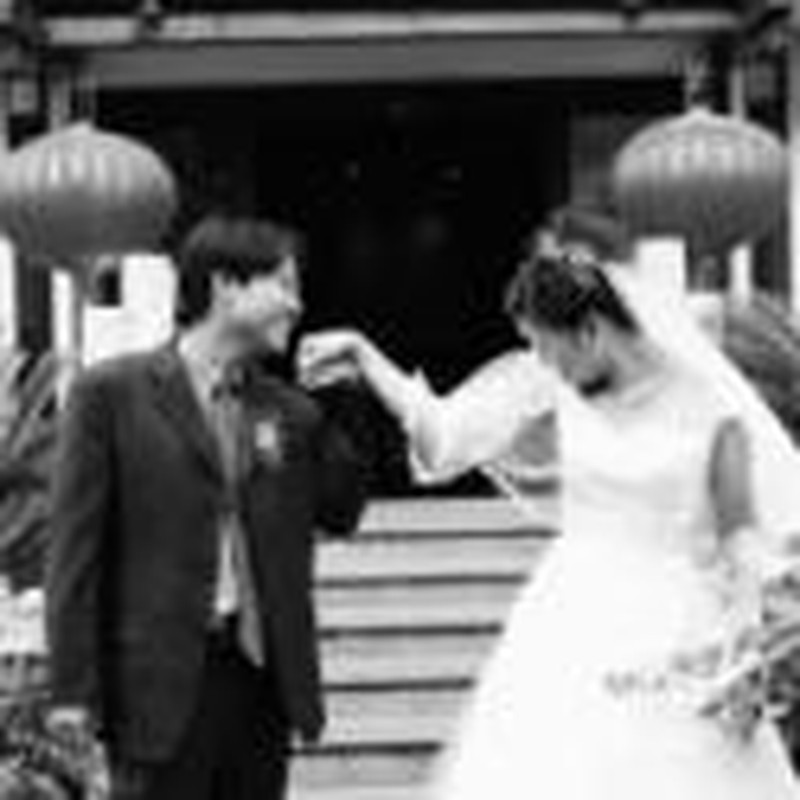 My little sister, Lauren, is a phenomenal singer. Okay, she's not my sister. But she is an amazing singer and songwriter. We're a lot like sisters—she borrows my clothes, we share lots of meals together, and we love to hang out.

You may have heard her voice and not realized it, especially if you've ever heard the Cheetah Girls or The Bratz. Lauren and I have traveled together around the world doing concerts (for those of you who don't know, I'm a rapper) and speaking to countless millions of young people about abstinence. She's living the abstinent lifestyle and waiting for Mr. Right instead of settling for Mr. Right Now.
Lauren called me over the holidays just to holla at a sista. She said her grandfather, John, had moved in with her family. It was the first Christmas he's been apart from his wife and it was taking a toll on everyone. The really hard thing was listening to her grandfather talk as if her grandmother, Mildred, was still alive. John was finding it difficult to be alone for the first time in more than 50 years.
Lauren shared their story with me. As a young girl, Mildred volunteered to write letters to the men in her church denomination who were serving overseas in the military during WWII. She befriended a young soldier with whom she became close pen-pals, and she was heartbroken to receive the notice that he had been killed in combat.
As sad as she felt, Mildred knew his family was grieving even more. She began writing letters to console the soldier's family, and through this tragic event, she met the soldier's younger brother, John. They quickly became good friends and wrote each other often, and as time passed they began to sense that this friendship could be more than just a pen-pal relationship. Though they had never even spoken on the phone, Mildred and John fell in love.
Keeping it to herself and praying to God for direction, Mildred continued to write to John as usual, until one day she received a letter that read, "If you can tell me the verses in the Bible that God has put on my heart, I will know that He has chosen you to be my wife."
With more than 31,000 verses in the Bible, Mildred knew it was impossible without God's help. It would be like trying to find a needle in a haystack or locating one star at random from our entire galaxy. But Mildred wrote John back and quoted Ruth 1:16-17: "Where you go, I will go, and where you stay, I will stay. Your people will be my people and your God my God. Where you die I will die, and there I will be buried. May the Lord deal with me, be it ever so severely, if anything but death separates you and me."
That was the Scripture! The next day John packed his bags and moved from Texas to California, where he saw Mildred in person for the first time. They were married the next day. Lauren told me that they never spent any significant time apart, up until the day Mildred died. When that happened, John's life was changed forever. As sad as it was to witness his mental and emotional distress over the loss of his wife, Lauren said that is exactly what she hopes to have one day: a marriage and family like her grandparents, John and Mildred.
Just a Piece of Paper?
Have you ever taken a good, hard look at a one-dollar bill? Have you really looked at the color of the ink, the feel and smell of the paper, the shape and the size, and read the year it was minted and the words printed on it—"In God We Trust"?
When I'm speaking in an assembly, I often ask students, "Who has a one-dollar bill easily accessible?" There's usually one young guy who pulls a crinkled bill out of his front pocket and makes his way down to the front of the stage.
I ask if what he's holding has value, and the guy always says yes. Then I hand him a $20 bill—or if I'm in a generous mood, I pull out a C-note—and ask him to analyze it.
"What does it smell, feel and look like?" I'll ask.
The answer is usually, "The same as the one-dollar bill."
"If you had to choose between your bill and my bill, which would you pick?" I ask. Of course, he wants the larger bill!
But my next question is, "Why would you want my bill? After all, isn't it just a piece of paper?"
The Naked Truth is that one piece of paper has greater value than the other. People have been known to mug little old ladies, rob banks and steal others' identities to acquire money, which at the end of the day is "just a piece of paper." The larger the number written on the paper, the more it is valued. That's why some people counterfeit: If they can't earn it, why not copy it?
Now, we know money gets respect, but what about other paper? Try presenting your favorite Pokemon card to the Highway Patrol when he asks you for your driver's license, registration and insurance. Let's see how far you get.
Or how about going to the state lottery officials to collect the $87 million jackpot with the card you made for your mom on Mother's Day in the second grade? How much cash do you think you'll collect with it? You guessed it—nada!
The reason some forms of paper command respect and esteem is that their value has a direct relationship with an object or activity. Paper money issued by the government represents something of real value, such as gold or silver. A lottery ticket and its numbers are related to the jackpot. A registration tells the policeman your relationship to the car you're driving, and your license tells him that you have been deemed a legal driver by your state.
My marriage license, though it's printed on a piece of paper, has value because it defines my relationship to the man I sleep with every night as wife—not wifee, shortee, friend with benefits, significant other, partner, or anything else. This paper says we are legal and legitimate, and we are driving this life together.
Given the choice, most people will choose items of greater value over lesser ones—or will they? Why is this true about other forms of paper but not about the marriage license, which gets about as much respect as toilet paper these days?
When I shared with an acquaintance in the entertainment business that I was getting married, he remarked, "Why in the world would you want to do a thing like that? You should just live together . . . after all, marriage is just a piece of paper."
Today, living together has become a popular counterfeit to marriage and one of the most deceptive lies in truth's clothing. The wedding day is documented with more than beautiful photos—it's sealed by a piece of paper called a marriage license, and The Naked Truth is that it's not just any piece of paper.
The marriage license represents a marriage, which is the cornerstone of bringing people together in a family. Marriage is a social institution that has been tested and reaffirmed countless times over thousands of years and is deeply rooted in every society around the world. When marriages and families are healthy, communities thrive—and when marriages break down, communities break down.
Former First Lady Hillary Rodham Clinton popularized the African proverb, "It takes a village to raise a child." However true this may be, the corresponding African proverb was completely ignored by her and the press: "The ruin of any nation begins in its homes."
Marriage is the means to a stable and enduring family, but it has taken a backseat to cohabitating (also known as shacking up or living together). Since the sexual revolution of the 1960s, many people have come to view marriage as an old-fashioned, outdated institution that has no relevance in modern American culture. Many view marriage as "just a piece of paper."
"In 1930, married couples accounted for 84 percent of households in the U.S. By 1990, that number had declined to about 56 percent. In 2005, it slipped to 49 percent." — U.S. Census American Community Survey1
The idea that living together before marriage is an equally beneficial or even better option than marriage is flat wrong. This may come across to some as an arrogant statement, but facts—like a DNA paternity test—don't lie. Since the 1970s, marriages that began with cohabitation have skyrocketed from 10 percent to 56 percent.
Recent surveys of men and women show that the majority of single young adults in metropolitan cities favor cohabitation before marriage. Almost 60 percent of high school seniors agreed with the statement, "It is usually a good idea for a couple to live together before getting married in order to find out whether they really get along."2 This lie in truth's clothing couldn't be farther from the truth. Research shows that cohabitation does not lead to increased or even equal satisfaction or stability once a couple gets married. Compared to marriage, cohabitation creates disadvantages for individuals, couples and children.3
"It's the legacy of the Boomers that has finally caused this tipping point. Certainly later generations have followed in Boomer footsteps, with high levels of living together before marriage and more flexible lifestyles. But the Boomers were the trailblazers, once again rebelling against a norm their parents epitomized … This would seem to close the book on the Ozzie and Harriet era that characterized much of the last century." — William H. Frey, demographer, Brookings Institute4
Our culture has developed such a cynicism toward marriage that it's no wonder the majority of people I talk to in my peer group say that they no longer value marriage. Yet I have found that they don't necessarily hate marriage or find it undesirable. If the truth be told, they have a secret fantasy to find a "happily ever after" kind of love, but they don't know where to find it or how to keep it, and question if it really exists in the first place. A close friend of mine idolizes marriage yet lives with his significant other, lamenting that he'll probably never find his soul mate. He says, "I'm not afraid of marriage. I'm just terrified of divorce."
"For the first time in our nation's history, marriage has become a minority status." — U.S. Census American Community Survey5
I can understand why some of my peers may be gun-shy or resistant toward the concept, especially when the adults in their lives have had less than exemplary marriages. The majority of people my age and younger will be casualties of divorced parents or will be raised by a single parent who never married. I know that if I didn't have my grandparents as role models, the only example of marriage I would have had would have been tired reruns of The Brady Bunch—and how real is that?
Next up … let's take a look at why people choose living together over marriage, explore why cohabitating doesn't work and consider the better alternative: marriage.


---
1SamRoberts, "To Be Married Means to Be Outnumbered," New York Times, October 15, 2006.
2J.G. Bachman, L.D. Johnston and P.M. O'Malley, Monitoring the Future: Questionnaire Responses from the Nation's High School Seniors, 2000.
3Nock, 1996; Brown and Booth, 1996 and Linda J. Waite and Kara Joyner, "Emotional and Physical Satisfaction with Sex in Married, Cohabiting, and Dating Sexual Unions: Do Men and Women Differ?" cited in Edward O. Laumann and Robert T. Michaels, eds., Sex, Love, and Health in America (Chicago, IL: University of Chicago Press, 2001), pp.239-269, Judith Treas and Deirdre Giesen, "Sexual Infidelity Among Married and Cohabiting Americans," Journal of Marriage and the Family, 2000, 62, pp. 48-60. Renate Forste and Koray Tanfer, "Sexual Exclusivity Among Dating, Cohabiting, and Married Women," Journal of Marriage and the Family, 1996, 58, pp. 33-47. Paul R. Amato and Alan Booth, A Generation at Risk (Cambridge, MA: Harvard University Press, 1997), Table 4-2, P. 258.
4Sam Roberts, "To Be Married Means to Be Outnumbered," New York Times, October 15, 2006.
5Ibid.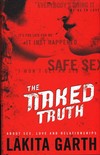 From The Naked Truth, © 2007 by Lakita Garth. Published by Regal Books, www.regalbooks.com. Used by permission. All rights reserved.

Lakita Garth is a social commentator, media consultant and professional entertainer in Los Angeles. As a highly sought-after abstinence speaker, she has talked with millions of teenagers through motivational assemblies across the United States and internationally. She has also testified before the U.S. Surgeon General and the U.S. Senate on teen pregnancy prevention, and serves on the executive board of The National Abstinence Clearinghouse. Garth, a runner-up to Miss Black America, has appeared in numerous commercials and television shows, including MTV and BET.