Practicing Hospitality before You Own a Home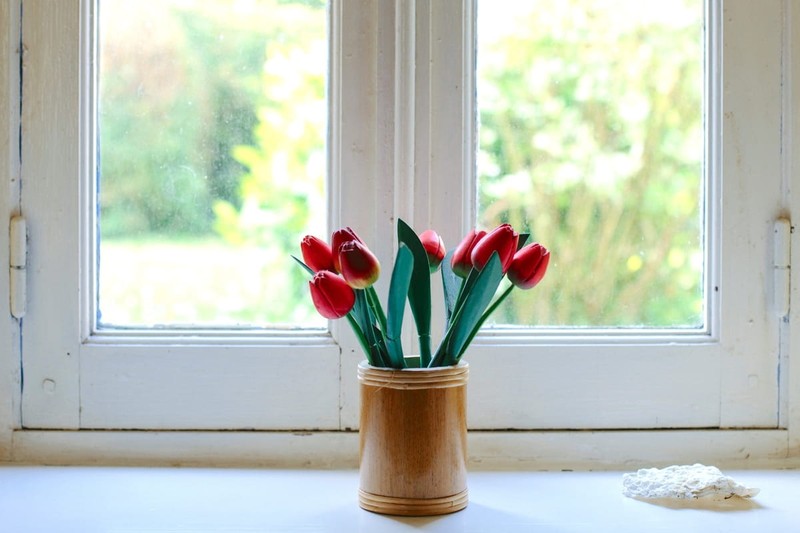 Daydreaming is one of my favorite things to do. I love sitting on the porch swing in my backyard, sipping on ice cold sweet tea, and just dreaming about life.
Dreaming about what the future holds . . .
Dreaming about what God has in store for Girl Defined . . .
Dreaming about what God is doing in my life and where He might have me next year . . .
I just like dreaming and thinking about all of life's wonderful possibilities.
I remember a few years ago I had a dream that I thought couldn't become a reality until I had a house of my own. What was it? A chance to learn the art of hospitality.
In my mind, hospitality meant having a home of my own, welcoming people in, and having my husband grill up some killer ribs for dinner. I imagined that hospitality could not come into play until I had a house (and husband) of my own.
You may feel the exact same way. You want to practice the art of hospitality, but you feel like having a home of your own is a must. You dream of the days to come when you can run your home the way you like, decorate the way you want, cook your way, and welcome people in for a meal whenever you think it's best.
I get it. Yet despite the fact that I am not the "lady of the house," I've come to realize that hospitality is so much more than just having people over for dinner.
During one of my swinging-on-the-back-porch-sipping-sweet-tea-daydreaming moments, I had a realization: The goal of hospitality is to build relationships, love, serve, and bless those around me. Hospitality is a heart attitude that says, "I want to bless and serve you."
That's when it hit me: I can practice hospitality right now, as a single woman, even without a home of my own. If the goal of hospitality is to bless and serve those around me, I could make that happen. I could start building a lifestyle of hospitality right now.
Instead of waiting around, I've decide to practice the art of hospitality right now—and I'm inviting you to join me.
Here are five creative ways to practice hospitality before you have a home of your own.
1. Host monthly game nights.
One of my super sweet girlfriends, Liz Halcomb, is a true inspiration in the hospitality department. She's a single girl who lives with her parents and is working her way through college. Instead of waiting to practice hospitality in the future, she's already putting her people-loving skills to good use.
Liz is the hostess with the mostess when it comes to her monthly game nights. She began these game nights as a way to build Christian community among the young people in her area. Every month she (and her parents) invite a group of young people over for a time of fun, fellowship, and encouragement.
She took initiative, she came up with the idea, she organized and planned. And I can tell you from personal experience that her game nights are an incredible blessing to the young people in her community.
I really encourage you to consider stealing this idea for your own. Begin practicing the art of hospitality in this way. It has the potential to be a ton of fun and a huge blessing at the same time.
2. Plan brunches, lunches, or coffee dates with girls.
Fellowship with other young women is such a gift. The conversations, mutual encouragement, and delicious coffee make for the perfect blend. Often times these sweet gatherings do not happen because there isn't someone to take the lead and plan it.
I want to encourage you to be that person. Be the one to give of your time and energy to bring young women together. This is an incredible way to love and serve the young women around you. If you want to begin practicing the art of hospitality right now, this is a great way to do it.
3. Ask your girlfriends questions, and listen.
The art of hospitality is about serving and blessing those around you. One of the best ways to show hospitality is by being a question asker and a listener. So often we are too caught up in our own lives to slow down and notice others.
I encourage you to take the time to slow down, look at those around you, and truly get to know them. Ask good questions, and listen well. Be a girl who is willing to give up her time and energy to invest into the lives around you. This is a fabulous way to practice loving, serving, and blessing those around you—and that is the core of hospitality.
4. Go out of your way to love others.
This past year my sister Kristen and I had a book launch party for the release of our book, Girl Defined: God's Radical Design for Beauty, Femininity, and Identity. During the celebration, I noticed that several people had made big efforts to attend our launch party. Their willingness to give up their time and drive long distances meant the world to me.
I felt so loved and cared for knowing that these people gave up their time, energy, and focus for me! It was a beautiful gift of loving and serving that I will never forget. Be that kind of person. Be the kind of girl who gives freely of her time and energy to bless those around you.
5. Slow down, and give up your time.
Almost every Tuesday and Wednesday, I wake up and take one of my sisters to Starbucks for good sister convos. Almost every time, I see a sweet old man sitting in the same spot. For several months I just walked by him and didn't say a word. And then one day I smiled at him, and he smiled back. That smile turned into a conversation, which turned into a friendship.
I no longer just walk by my sweet friend. I stop, I talk, I listen, and I ask about his wife who's stuck at home due to poor health. A sweet friendship has developed, and I now look forward to Tuesdays and Wednesdays when I'll get to spend a few minutes with my friend.
Do you know how many people would love to be noticed? Do you know how much a smile can mean to someone? Slow down, and take the time to get to know the people around you. Maybe it's an elderly person at the coffee shop, maybe it's the cashier you see every time you go to the grocery store, or maybe it's your neighbor. You can practice giving up your time and welcoming people into your life in this way. It's a beautiful display of hospitality you don't want to miss.
Habits That Will Last a Lifetime
I want to challenge you to take the initiative and practice loving and serving those around you. These habits will help you develop an attitude of hospitality before you have a home of your own. You don't have to have your own space to be hospitable!
Remember, hospitality is more about a heart for love and service, not just opening up your home and letting people in. That means that whether single or married, with a personal home or living with parents, we can all practice hospitality.
Will you join me and begin practicing the art of hospitality?
This article originally appeared on Revive Our Hearts and LiesYoungWomenBelieve.com. Used with permission.
After a brief experience in the modeling industry, Bethany Baird's eyes were opened to how self-absorbed and lost her generation of young women really are. She and her older sister were inspired to start a blog (www.GirlDefined.com) and wrote a book Girl Defined: God's Radical Design for Beauty, Femininity and Identity. Their passion is to help young women find God's truth about beauty and womanhood and the freedom that comes from living a radically different life for Christ.
Image courtesy: Pexels.com
Publication date: April 11, 2017