Puppets of the Kingdom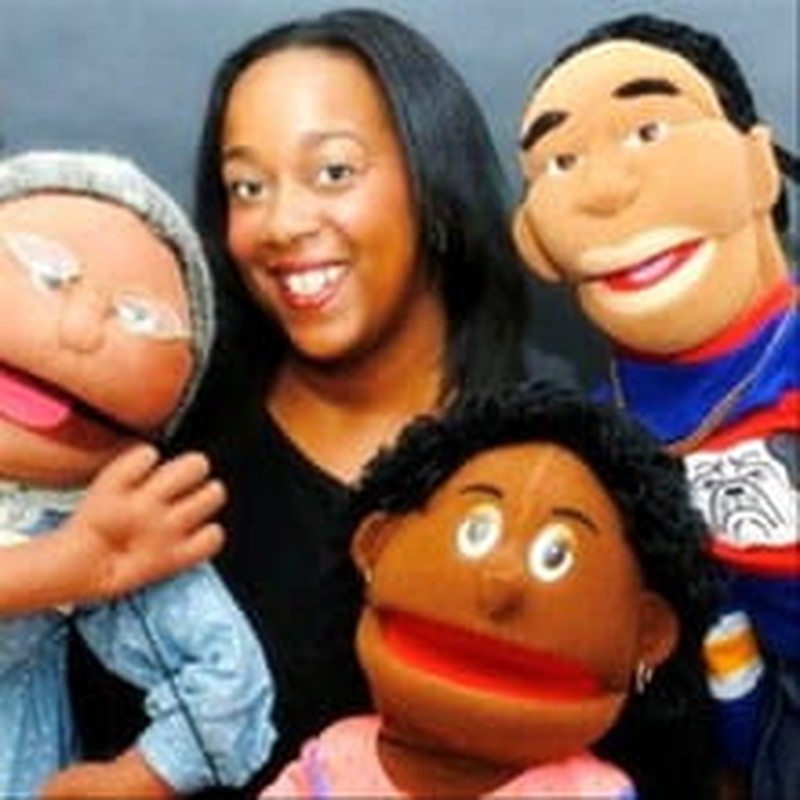 EDITOR'S NOTE: The following is the latest installment of Solo Zone, a monthly series focusing on believers who have taken advantage of serious opportunities God has laid in their faith walks—and whose singleness actually works to their benefit, as well as God's glory.
Okay. So maybe it's not the first thing you think of when exploring career paths or evangelism methods.
But you have to admit: puppetry gets peoples' attention!
The same Cookie Monster and Kermit the Frog we all saw on television were what helped capture Edna Bland's imagination back when she was a child on New York's Long Island. Not only the innovative colors and fabrics that helped define each character, but also the beguiling way puppets could engage one's imagination.
"There is a great mystery to making an inanimate object come to life," Bland enthuses. "Children and adults alike are fascinated with the art form. And how well one can make that object more life-like and likeable is the difference between a person manipulating a puppet and a puppet master."
A puppet master?
"I discovered that puppetry was a skill God gave me. One day, during a puppet workshop, I took a class that taught us how to use rods. I just picked up the rods and began manipulating the puppet, as if I had done it for years," she recalls, drawing a distinction between hand puppets and The Muppet Show kind. "That was the first time I'd ever touched a rod puppet. Something inside me confirmed this was something I was naturally good at, and I wanted to pursue it."
Can You Tell Me How to Get . . . 

Bland's modesty doesn't tell the whole story. At one point early in her career, she was working for the New York Emmy Awards and got befriended by Carroll Spinney, Sesame Street's Big Bird. Spinney invited Bland to the famous show's set in Queens, where he personally mentored her in voice development and puppet manipulation.
Although she never got to join the Sesame Street team, her friendship with Spinney opened her eyes. Bland threw herself into the puppetry world, joining the New York City Puppetry Guild, and establishing herself in her craft. 
Eventually, during an entertainment industry event, she met her longtime heroine, Loretta Long in, of all places, a ladies' room at Madison Square Garden. Ever since she was a child, Bland, who is African-American, had admired Long and her Sesame Street character, "Susan," since there were few black females in children's programming then. Despite all of Bland's visits to the Sesame Street set back in Queens, however, the two had never connected before.
"We ended up going to lunch and instantly bonded," Bland recalls. "Later we worked together touring around promoting reading literacy, including an appearance on Atlanta's PBS television station. It reminds me of that verse in Jeremiah 1:5 where the Lord speaks about how, before we were born, he set the course for our lives. It's amazing how someone I admired as a child, I would grow up and work alongside, and she would mentor me."
More Than Just Child's Play
Indeed, Bland's puppetry has become more than a hobby or even a job. The Lord has been able to use her to bring people in her audiences to himself. More often than not, it's adults she finds being ministered to as much—or more—than kids.
"My church in New York City would do outreaches in a local park," she recounts, describing how she once used a newly-purchased puppet to perform a hip-hop version of "Amazing Grace." "I thought to myself, 'this is not ministry, it's too entertaining, but if it will draw the kids in, so be it.' Afterwards, a woman came up to me and told me the puppet reminded her of a doll she had as a little girl. The Lord spoke to her, saying that he was healing the hurting little girl inside of her. I was floored!"
Then there was the time Bland was ministering in another park, and when she gave an invitation to the children who had gathered around her, an older gentleman raised his hand and walked over.
"I still get choked up about it. He bowed his head in prayer for salvation. A moment I will never forget for the rest of my life!"
Childless, Yet with Kids
Even though American adults can't fool her when it comes to puppets, Bland still spends most of her time interacting with young people.
"What's interesting is that puppetry in America is viewed as children's entertainment," she admits with a hint of chagrin. "Europeans first used puppetry in churches as well as for political purposes. Puppets could get away with saying things humans couldn't!"
Now in her mid-40s and living in Florida, Bland (known as "Miss Edna" when she performs) enjoys having kids as her major audience, perhaps because she's never had any of her own. Sure, she's yet to be married, but she's decided that in singlehood, you can choose whether to be miserable or content. The only thing she can't stand about being single is when her married friends think they need to cheer her up.
"I am annoyed by others who say, 'Oh, just be happy you're single; you don't have to worry about anyone but yourself. Just work for the Lord and that's it . . . oh, and if you are free on Saturday night, can you watch my kids?!'"
Having a husband with whom she could share her life remains a desire for her, but Bland isn't sitting around sulking because it hasn't happened yet. Her ability to travel and perform without family complications has been an asset she's appreciated.
Still . . .
"There are times I do wish I had a husband who could assist me in the ministry, and I'm waiting on the Lord to bring such a person. I pray for a husband who understands what I do, and maybe even does creative arts ministry also.
"I never wanted to be a 'could have, should have' wife. I wanted to travel to Europe, go to graduate school, work in ministry, and have the freedom that I would possibly not have had if I were married with children."
She's done all that now, through God's guidance, and continues teaching, performing, and even doing consulting work through her Lovely Day Arts performing company with her puppets (none of whose characters are married either, by the way!). She's content with having deferred marriage and family, since she's always wanted to honor these bedrocks of society. Juggling them all at the same time could have risked their success.
So you can understand why she's not interested in rushing into marriage, either, just for the sake of being married. She's seen God provide in too many other ways to panic now.
Meanwhile, on dates, when guys learn she's a puppeteer, Bland says their reactions vary. "Some think it is very cool and are fascinated by it . . . Others instantly refer to Chucky the psycho doll or make comments about schizophrenia because I use puppets."
But it's all part of the intrigue and novelty of puppetry. Two qualities Bland found irresistible about the craft even when she was a child.
"At first I looked at puppets as something fun and entertaining to do, or even add to a children's Sunday School lesson or teach a Bible verse. But I never thought it would be such an evangelistic tool that would help bring people to Christ."
By following His leading in her life, she does now.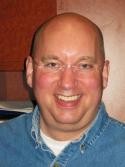 From his smorgasboard of church experience, ranging from the Christian and Missionary Alliance to the Presbyterian Church in America, Tim Laitinen brings a range of observations to his perspective on how we Americans worship, fellowship, and minister among our communities of faith. As a one-time employee of a Bible church in suburban Fort Worth, Texas and a former volunteer director of the contemporary Christian music ministry at New York City's legendary Calvary Baptist, he's seen our church culture from the inside out. You can read about his unique viewpoints at o-l-i.blogspot.com.