Set Free from Compromise
Bekah Hamrick Martin

Author & Speaker

2013

17 Oct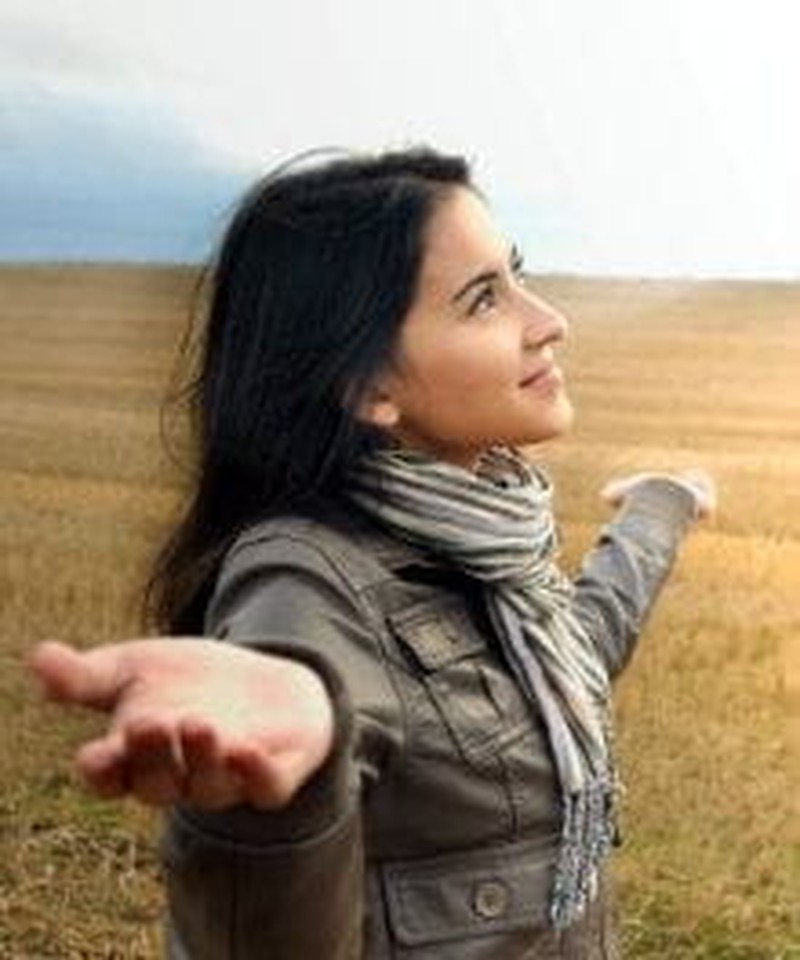 17-year-old Amy Loerke didn't tell her parents what she and her boyfriend were really doing behind closed doors.
It was, after all, not something she'd planned to do.
"I… let him put his hands up my shirt. I remember he kept trying to undo my pants and I kept yelling no at him. I eventually let him when he wouldn't quit trying."
The relationship with her boyfriend, Brett, continued--eventually developing into what turned into consensual experiences. Amy, now 30, still remembers the moment her mother discovered their secret:
"I journaled about it and my mom found it. That started her dislike of him and distrust of me."
Like countless teens with similar stories, Amy felt bound by the physiological ties of an unhealthy relationship. While her boyfriend was quick to show up for physical encounters, he was slow to show up for the moments that really mattered.
Moments like simple Fourth of July Fireworks.
"The first summer we were dating, I wanted so badly to see fireworks with him. He blew me off to play video games with his friends and left me in tears."
That wasn't the only time he failed to show. Brett went M.I.A. regularly, including the day he was supposed to register for college classes with Amy.
Her father couldn't stand to see the pain in her eyes. "He told Brett he would never consider him a man until he kept his word." But Amy knew she wasn't keeping her word, either. As a pastor's kid, she'd heard about the benefits of waiting for sex until marriage. "But I had been running from God for a long time."
So Amy kept running.
It was a last-ditch effort three years later when her parents held an intervention of sorts. "They said they would pay for me to attend Bible college. I really didn't want to go… but I applied anyway.
"I remember lying in bed and telling God that if I got accepted, I would break up with Brett."
Less than 24 hours later, the phone rang. It was the call Amy had dreaded. Her application was accepted.
"When Brett called me that night and asked what I wanted to do for our date, I told him I didn't want to do anything with him - ever again."
Amy was surprised by how she felt when the phone clicked in the receiver. "I can't explain the relief. I can't imagine the relief my parents felt. I hated that those years of my life had been so unhappy for me."
But the relief was short-lived. The concrete walls of Amy's new dorm room felt like a prison cell, and the mandatory chapel services even more so.
"Growing up as a pastor's kid, I'd always felt like I had Jesus shoved down my throat. I never had a chance to not follow him. Once I got to school, I was just over it."
So Amy chased boys, blowing off her studies.
Until one day in chapel service.
"I don't remember what the speaker said, but I was suddenly overwhelmed with the desire to know Jesus.
"I remember feeling the strong urge to raise my hands in worship. I kept fighting it because I didn't want to look fake like everybody else. I finally just raised them anyway, and it's like I felt a release."
After chapel, Amy ran to the campus bookstore. On the shelf, she found a Bible small enough to carry in her purse.
"I read it constantly. I journaled prayers constantly. I finally chose for myself to follow Jesus, and it felt amazing. And I was surrounded by people who loved Him, too."
One of those people was Amy's future husband. Unlike Brett, Matt wasn't about exploring her body before exploring her heart.
"Matt's love and passion for God were what really attracted me to him. He'd also been in relationships before that were not the best. Neither of us wanted to make those mistakes again."
They talked about their past problems, but more importantly, they learned from them.
"We laugh about this today, but we sat down one night and wrote up our physical contact rules: no lingering hugs, no make-out sessions, and - jokingly - no lingering eye contact."
Eventually they broke those rules--on their wedding night.
That was nine years ago.
"It hasn't always been easy, but I am so glad our relationship was really initiated on our love for God. We needed something solid to build our relationship on, and Jesus was that for us."
When Amy contrasts her relationships with Matt and Brett, she says there is no comparison.
"We all deserve respect, but we also need to learn to respect and value ourselves. I didn't back then. I didn't realize that I could or should be treated any better. When I finally found my worth in Christ, I was able to discover just how I wanted to be treated--and how every man should treat every woman."
Bekah Hamrick Martin is a journalist and the author of The Bare Naked Truth: Dating, Waiting & God's Purity Plan (Zondervan, 2013). She writes and speaks for teens across the nation, helping them make smart dating choices.
Publication date: October 17, 2013